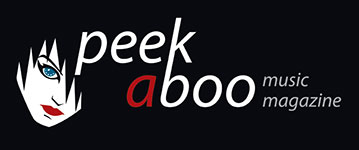 like this cd review
---
PAIL
Faith in the void
Music
•
CD
EBM
•
Electro
•
Industrial
[83/100]

Caustic Records
16/05/2011, Didier BECU
---
After being overwhelmed by last year's Cuture kultur-album we can recommend another great EBM-band from Spain. Their name: Pail.
"Faith in the void" is their third album and they describe their sound as an effort to melt the richness of the 80's with those from the 90's and even if we're not that keen on promotalk, we must confess that there is more than just a hint of truth in that.
Pail made their first steps into the electroworld around 1998 and it was immediately obvious that they wanted to sound like all the great known electroworld icons. For those who know their stuff, we mean bands like Skinny Puppy, Front Line Assembly,, X Marks The Pedwalk or other Hocico's.
To get this sound, Pail went to the famous Green Jacket-studios in Canada and had their album produced by Greg Reely, a man who has been involved with the likes of Skinny Puppy and FLA.
"Faith in the void" is a record that deals with the poor state this world is in, and an economical situation in where everything is about dollarsigns, not even mentioning the devastating impact on Mother Earth.
Musically you get an album that sounds very rich and excels in its diversity. You get a track like "Hyper Reality" which sounds pure KMFDM but some tracks later you got something like "The first words" which, just like Solitary Experiments, has a futurepop-appeal and by the time you think it's all too much, you get tight EBM-beats in a song like "Energy bodies", a title that says it all.
We would even take it a bit further by stating that "Global dreams" silences the critics who think electro can't be original these days.
"Faith in the void" is a great album. It's also available in a special limited edition with extra goodies including a T-shirt, a patch and some pins-badges.
Didier BECU
16/05/2011
---
Na de overweldigende plaat die Culture Kultur verleden jaar op ons losliet, kunnen we alweer een andere EBM-groep uit Spanje aanraden. Hun naam : Pail.
"Faith in the void" is ondertussen het derde album van Pail en naar eigen zeggen proberen ze de verdiensten van de jaren '80 met die van de jaren '90 te vermengen, en ook al zijn wij niet tuk op prietpraat die op persmedelingen wordt rondgestrooid, is daar geen woord van gelogen.
De groep zette hun eerste schreden in de electrowereld circa 1998 en meteen was het duidelijk dat ze wilden klinken zoals de grootheden die op deze electrowereld rondhuppelen. Voor een goed verstaander hebben we het hier over Skinny Puppy, Front Line Assembly, X Marks The Pedwalk of andere Hocico's.
Om het allemaal zo'n geluid te geven trokken de heren van Pail dan ook naar de Green Jacket-studios van Canada om alles te laten produceren door Greg Reely, een man die eerder achter de knoppen zat voor Skinny Puppy en FLA.
De mooie artwork onthuld meteen dat deze plaat verwijst naar de verloederde wereld waar alles in het teken van de economie staat en de daarmee gepaarde dollartekens, om maar van de verloedering van Moeder Aarde niet te spreken.
Muzikaal uit dat zich vooral in een zeer avontuurlijk album dat uitblinkt door zijn diversiteit. Zo is "Hyper Reality" gewoonweg KMFDM pur sang maar hoor je een paar tracks verder een nummer als "The first words" dat net zoals pakweg Solitary Experiments lichte futurepopneigingen vertoond, maar meteen daarna hernemen de EBM-beats zich met het opdwepende "Energy Bodies", een titel die geen uitleg hoeft.
Meer zelfs, een nummer als "Global dreams" snoert meteen de monden van zij die denken dat electro anno 2011 niet meer origineel uit de hoek zou kunnen komen.
"Faith in the void" is een groots album dat ook in gelimiteerde versie beschikbaar is en met zoiets krijg je er een T-shirt, patch, pins en allerlei andere dingen bovenop.
Didier BECU
16/05/2011
---