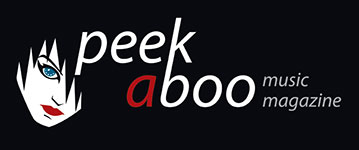 like this movie review
---
PAOLO SORRENTINO
La Grande Bellezza
Movie
Arthouse
•
Drama
[83/100]

Homescreen
04/04/2014, Didier BECU
---
In Flanders no one was happy with it, but the Italians made it happen that it wasn't the crew from The Broken Circle Breakdown that went homewards with an Oscar. Due to the fact that Hollywoodcinema is in decay, the competition of "foreign cinema" has been harder than ever. And if that's not enough to convince, we must be honest by admitting that from the early beginning La Grande Bellezza has been tipped as the winner.


It is a right, but kind of remarkable choice that's been made by the Academy Awards. Director Paul Sorrentino is certainly not a rookie. For some strange unknown reasons his previous work This Must Be The Place with Sean Penn as an aged goth disappeared in the great unknown. La Grande Bellezza is a triumph and an excellent proof that there's currently life in Italian cinema after the neorealism-boom from the 60's. Something we saw as well in the extremely underrated Bellas Mariposas by Salvatore Mereu (also released on Homescreen). La Grande Bellezza is an excellent ode to Fellini's world. Some even state that the movie is a satire of La Dolce Vita.


Just like it's the case in most films of Fellini, you can't say there's that much of a story in La Grande Bellezza. When Jep Gambardella (Toni Servillo) celebrates his 65th birthday on some decadent party, he starts realising that hestands with one foot in his grave. The flamboyant writer has become an Italian cult icon with one book, he is a guest at every party, has lots of girlfriends and he never has to care about money. Despite all this, Jep is aware of the fact that he's living in a bulb. On the age of 65, he knows time has become limited and he's searching from now for the great beauty....


Anyone who ever saw once Otto E Mezzo, immediately understand where Paul Sorrentino took his inspiration from. There's a big difference between now and then though. Rome was and is a majestic city, but the situation has changed completely. Italy know what the politics from Berlusconi has caused and despite the glimmer of those Ferrari's, the jet set fears that they will be the next Greece that will end up at the slaughter bank. Sorrentino makes dreadful creatures from all his creatures. They pretend to know everything, but in fact they know nothing. They only misuse culture to place themselves above others.


This hard confrontation is excellent filmed by Sorrentino. The camera is like a whirlwind that is going from party to party. And so the 150 minutes are like a flash...a genius flash that is!


La Grande Bellezza is now out on Homescreen on both DVD and Blu-ray.
Didier BECU
04/04/2014
---
Geen Vlaming die er kon mee lachen, maar het waren de Italianen die ervoor zorgden dat de crew van The Broken Circle Breakdown niet naar huis met een Oscarbeeldje kon keren. Doordat Hollywood het tegenwoordig wat laat afweten is de concurrentie van de "buitenlandse cinema" torenhoog en als we een heel klein beetje eerlijk zijn, dan was La Grande Bellezza sowieso de gedoodverfde winnaar.


Het is een terechte, maar tevens vreemde keuze van de heren van de Academy Awards. Regisseur Paul Sorrentino is namelijk helemaal geen groentje in het vak. Wegens bepaalde reden haalden zijn vorige films amper belangstelling. Zo verdween zijn vorige prent This Must Be The Place waarin Sean Penn een goth van jaren vertolkt volslagen onterecht in het grote niets. La Grande Bellezza is evenwel een schot in de roos en een prachtig bewijs dat er leven zit in de Italiaanse cinema na de boom van het neorealisme uit de jaren 60. Net zoals het briljante, maar ook zo ondergewaardeerde Bellas Mariposas van Salvatore Mereu (eveneens uitgebracht op Homescreen) is La Grande Bellezza een wonderlijke ode aan Fellini's wereld. Sommige beweren zelfs dat deze Italiaanse kraker een satire is op La Dolce Vita.


Net zoals dat bij Fellini vaak het geval is zit er in La Grande Bellezza geen echt verhaal. Als Jep Gambardella (Toni Servillo) op een decadent feestje 65 kaarsjes uitblaast beseft hij dat hij hiermee met één been in het graf staat. De flamboyante schrijver is dankzij één boek een Italiaans cultfiguur geworden. Hij is op alle feestjes present, heeft aan iedere vinger tientallen mooie vrouwen en nog nooit heeft hij zich zorgen moeten maken over geld. En toch, beseft Jep dat hij in een luchtbel leeft. Op je 65e begin je plots te beseffen dat de overgebleven tijd gering is geworden. Jep gaat op zoek naar de grote schoonheid.


Wie ooit in zijn leven Otto E Mezzo zag, weet na een paar minuten waar Paul Sorrentino de mosterd heeft gehaald. Alleen is Rome wel even majestueus gebleven, alleen is de situatie volslagen anders. Italië weet ondertussen wat Berlusconi heeft bekokstoofd en ondanks de glimmende Ferrari's gaat het land gebukt onder de angst om net als Griekenland op de slachtbank te belanden. Sorrentino maakt van al zijn karakters verwerpelijke creaturen: ze weten alles, maar eigenlijk hebben ze niks te zeggen. Cultuur is niet meer dan een middel om zich boven het gewone volk te plaatsen, maar ze begrijpen er geen snars van. Ze doen zich wel beter dan Jan Modaal voor, maar eigenlijk lopen ze slechts hun lul achterna.


Deze keiharde confrontatie wordt door Sorrentino op een ijzingwekkende manier in beeld gebracht. De camera zoeft in een hels tempo van feestje naar feestje waardoor de 150 minuten cinema vliegensvlug aan je netvlies voorbijgaan.


Dus ja, beste Felix Van Groeningen, La Grande Bellezza is grote kunst. Verliezen tegen dit cinematografisch festijn is geen zonde.


La Grande Bellezza is uitgebracht door Homescreen en zowel op dvd als Blu-ray verkrijgbaar.
Didier BECU
04/04/2014
---
---