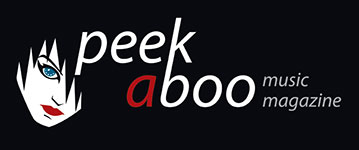 like this movie review
---
PAOLO VIRZI
Il Capitale Umano (FilmFest Ghent 2014)
Movie
Drama
Filmfest Gent
22/10/2014, Didier BECU
---
In a way we really hate to say it, just because we want our own brothers Dardenne to win, but for us the Oscar from 2015 can be given again to Italy as Il Capitale Umano is really superb. Just like La Grande Bellezza by Paolo Sorrentino, this movie reminds of the big grandeur of Federico Fellini. It surely is not a coincidence that this movie is played at the FilmFest Ghent as there is until January a big exposition about the Italian master.
Just like Fellini, Paolo Virzì criticises and jokes with the upper rich. Virzì tells the story from a tragic accident. A bike rider is the victim of a hit and run-accident. While the man is in a deep coma, the police searches for the chauffeur. But who is he or she? Does he belong to the upper class or is he a poor one? And how do all those people react? The movie is both a Hitchcockian thriller and a bitter parody to the Italian society, even if the film is based upon an American book by Stephen Amidon. But then again I guess you find arrogant rich people everywhere!
Il Capitale Umano (The Human Capital) is a movie that sticks to your pants. It's a bitter, but extremely intelligent comedy about the decline of today's society. The Italian cinema is reborn, and of course with our excuses to our brothers in Liège.
The movie is also out in the UK-theatres through Arrow.
Didier BECU
22/10/2014
---
We zeggen het niet graag luidop, want we gunnen het onze broertjes Dardenne net iets te veel, maar wat ons betreft mag Italië in 2015 voor een tweede keer de Oscar halen. Il Capitale Umano wordt in 2015 veronderstelt te doen wat La Grande Bellezza van Paolo Sorrentino dit jaar deed. Het is al lang geen geheim meer dat de Italiaanse cinema het na zijn (iets te lange) dip weer uitstekend boert. Het is trouwens ook geen verrassing dat deze film in Gent wordt vertoond, want van de regisseur wiens naam je na enkele minuten prevelt (die van Federico Fellini dus) loopt er tot in januari een zeer interessante tentoonstelling.
Net als de Italiaanse grootmeester drijft Paolo Virzì de spot met de heersende klasse. Hij doet dit aan de hand van een tragisch ongeluk waarbij een fietser in coma raakt en de dader vluchtmisdrijf pleegt. De dader kan zowel bij de arme als bij de hogere klasse zitten. Paolo Virzì maakt van zijn film tegelijkertijd een Hitchcockiaanse thriller en een parodie op de superrijke Italianen, ofschoon de film is gebaseerd op een roman van de Amerikaanse auteur Stephen Amidon. Nu ja, de arrogantie van deze lui is nu ook eenmaal een universeel gegeven.
Il Capitale Umano (Het Menselijk Kapitaal) is een film die aan je broek blijft plakken. Een bittere, maar vooral intelligente komedie over de verloedering van de maatschappij. De Italiaanse cinema is herboren, met onze oprechte excuses aan de broers uit Luik.
Didier BECU
22/10/2014
---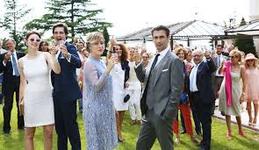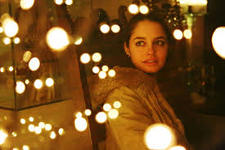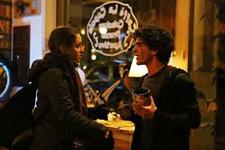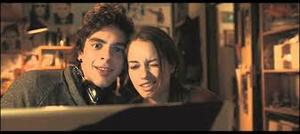 ---