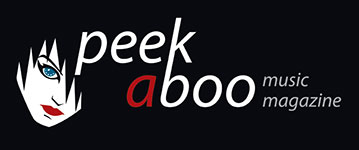 like this vinyl review
---
PAPA TOPO
La Chica Vampira
Music
•
Vinyl
Indie
•
Pop
[80/100]

19/08/2011, Dennis OHRT
---
Hands up, if you can name some important bands from Mallorca? None... okay, I can understand that (neither can't I...), as the Balearic Island is not that well known on the musical map of the world.
Things can change though and you should take out your pen and write down the name of PAPA TOPO. Already with their first 7", 'Oso Panda', the duo have made themselves a name and that was, when I first came across the band more or less by coincidence while watching the video on a Spanish TV channel.
Now Adrià and Paulita offer us a new 7". 'La Chica Vampira' takes a sidestep from the rather indiepop of the debut and comes across way more punky. Add distorted vocals to the guitars in the verse before the song reaches the singalong chorus. Fans of Helen Love should definitely give it a go, whether you understand Spanish or not.
The second track 'Capuchias De Lluvia' starts as a sweet summer pop song before distorted guitarlines almost in shoegaze-style enter the scene. Duet vocals and the trademark glockenspiel round off the song. All those different aspects, clearly show the potential of the band.
Dennis OHRT
19/08/2011
---