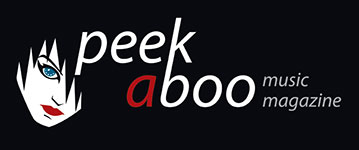 like this cd review
---
PAPERFACE
Out Of Time
Music
•
CD
Indie
[80/100]

Daydream Records
04/09/2015, Paul PLEDGER
---
From the opening string-drenched moments of opener Amsterdam, it becomes apparent that Paperface is another purveyor of descriptive majestic pop in the vein of Divine Comedy, Lilac Time, Aqualung and Richard Hawley.
Out of Time is the result of lone acoustic sessions in his converted lighthouse studio by the Thames, group rehearsals and try-outs with a band in various places and sweeping re-arrangements with an orchestra in Prague. Paperface's identity may be nigh on impossible to deduce (most of his Instagram selfies feature the back of his hat) but his intentions seem clear enough - to craft something timeless that might just stand the test of time when other songwriters are lined up against a wall in front of a firing squad for their previous demeanours. The bullets certainly won't be reaching this fella.
Amsterdam is just the beginning of the journey. Recent vinyl single A Better Man is just as redolent of melancholy lyrically and joyous in melody, with couplets like "...cos I used to dream that I'd take over the world one day/ but I guess for most of us, it's a chauffeur-driven bus..." while the plaintive weepie Alison is as unrequited as its subject, though infinitely more loveable. And if ever there was a song that captured the emptiness of consumerism, it's the closing, and beautifully orchestrated, Holy Water.
It would be churlish to write Paperface off as a bitter navel-gazing misery on some huge self-effacing downer to the highest cliff-face, but one can't help feeling that the best songs, the real heartstring-tuggers, get written in solitude these days. Of course, things do liven up a tad on the likes of Passer By and We Went To Nice but this is an album that puts its arms around you rather than parties hard and throws up in your shoes.
Ten years work, says the blurb. Worth the wait, says this reviewer.
This review also appeared also on Flipside Reviews.
Paul PLEDGER
04/09/2015
---