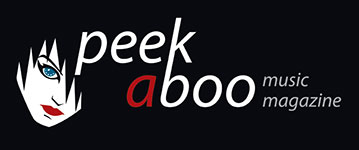 like this cassette review
---
PARADE GROUND
A ROOM WITH A VIEW
Music
•
Cassette
Synth Pop / Electro Pop
[99/100]

Other Voices Records
24/02/2013, Didier BECU
---
We're living in a strange world. In an ideal world people should kiss the feet from Pierre and Jean-Marc Pauly. Not because these brothers are fond of foot fetishism (at least I'm not aware of it), but simply because together they form Parade Ground, the best Belgian band ever. Or do I have to change this into "one of the best bands in the world"? Yes, not only does it sound better this way, it's also closer to the truth.
And yet, despite all these great words, they're also the most ignored band from this country (or if you want, from the world). We don't want to repeat their history in every review we're writing, but the world needs to know that these two guys were involved in the early history of Front 242 (and so they're also responsible for the EBM-sound).
Pierre and Jean-Marc went their own way. In the 80's they created the most strange synthpop you can think of. I personally love to describe their sound as schizophrenic synthpop with a suicidal twist and an inner voice tells me I'm on the right track.
The band still exists (you'll soon read an interview in our pages) but somewhere they're the victims of their own ingenuity as people always go back to their early recordings. After the release of their second (unreleased) album on Dirk Ivens' label Minimal Maximal, we dive a bit deeper into the cellar of the Pauly-family. A Room With A View is a tape (yes, a tape!) released on the Russian label Other Voices Records. The tape features eight tracks which were recorded at the Light Studios in Brussels in 1998.
In all honesty, it really makes me sad that these eight gems are released on some tape (not even mentioning that it's limited to 50 copies) as this deserves so much better. But then again, someone bothers to release it, so why complain?
The eight songs have the typical Parade Ground-sound of the 80's. The core of the songs is quite poppy (there's even a Depeche Modes-touch in it), but the boys destroy the pop by adding their twisted minds to it. There's the imperfect (but astonishing) voice from Jean-Marc and those weird synths.
A Room With A View sounds like the greatest hits which they unfortunately never had, while the irresistible Conquerors is added with that typical Wire-sound. Crying Over Them is simply one of the best new wave classics you'll ever hear. Miss Ivory Girl the most beautiful anthem an ivory girl (whatever that is!) can think of, while Me In My Love is a minimal wave-pearl.
A Room With A View is a collection of eight splendid pop songs. Tunes that are created to smash your head against the wall. Pop for people who hate pop.
Unmissable, but just remember that there are only 50 copies of this tape in the world.
Didier BECU
24/02/2013
---