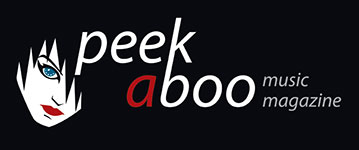 like this vinyl review
---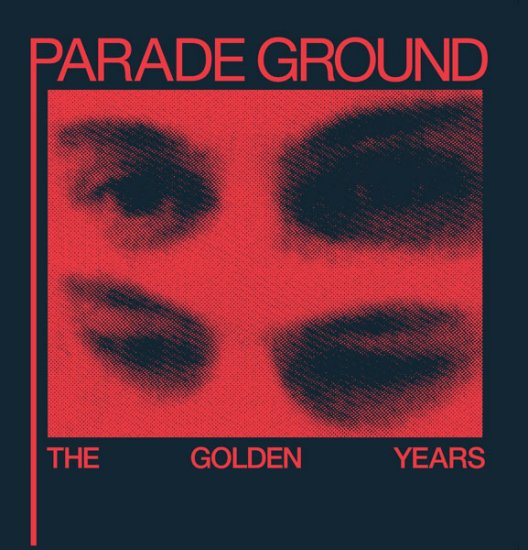 PARADE GROUND
The Golden Years
Music
•
Vinyl
Cold Wave
•
Minimal
•
New wave
•
Synth Pop / Electro Pop
[96/100]

Dark Entries Records
21/07/2011, Didier BECU
---
What makes a band outstanding? Their skills? Surprised by how good they handle their instruments? You know what, to extol such bands just because of that, when they are nothing but boring bands. There's nothing wrong if a certain note is misplayed, as it's passion that matters and if you ask me which band is the most passionate in this world, I'll answer Parade Ground.
I don't know if I have to feel pity for them or not as they might be adored by a handful of people, but that's little comfort if you think they should be hailed as Gods.
The story of the brothers Pauly started somewhere in the early 80's with Daniel B. of Front 242 as their "big brother". Armed with a cheap synthesizer and a guitar, Parade Ground ended up on New Dance Records which, back then, was the label of both Daniel and Patrick Codenys.
The story went on to PIAS, which was back then the haven from Belgian talents and armed with the friendship of Wire-frontman Colin Newman, Parade Ground recorded an album.
What exactly happened afterwards is beyond us and not really our business, but those two brothers disappeared like so many bands till they were reincarnated with "Rosary" which was released in 2007. Literally a monster of an album, as it was soon clear that Parade Ground was nothing but vomit. I'm not saying this out of disrespect but when talking with Pierre I knew exactly what he meant with vomit as it's indeed something dirty, but also something which your body can't hold and so I tend to see Parade Ground as vomit, the spit of frustration that's formed by a society who makes it impossible for its residents.
The band also shows this on stage as seeing a gig by them is like entering some unknown danger zone with Pierre going out of his mind. Every gig you see him standing drenched in blood caused by smashing his microphone into his forehead. Not a very sane thing, you say? You're right but that's Parade Ground for you: kicking your mind and leaving you bewildered.
Today, Parade Ground are back more than ever before. In Belgium they celebrate this with their own Body Farm Festival and it's a relief to see that Dark Entries Records also embraced this mighty duo by releasing "The Golden years" which generally can be seen as a 'Best of', which also contains some unfindable recordings.
Opening song "I Shut My Eyes" was originally released on an obscure compilation album named "Nationale Rockmeeting" and their coldwave-sound has definitely been inspired by "Seventeen Seconds".
"Moan On The Sly" kind of breathes this out but the twisted synthetic sounds were already born as those analogue synths were like a cry for help.
"Retired" is a disco song for the outsiders of society while "Fall Incognito" is the type of song where they can experiment with their synths and yes, who was that woman who did the gorgeous intro on "She Took Advantage"? The sole lovesong they ever wrote and even their romantic world is mixed with vomit.
On the B-side you have a collection of their PIAS bestsellers with "Gold Rush" still sounding like one of the most refreshing synthpop tunes ever!
"Moans" has the help of Colin Newman and it's indeed a bit similar to the twisted synthpop the Wire frontman made when he was spending his time in Brussels.
Is it a coincidence they end this album with "Hollywood"? Suggesting perhaps what they should have been stars? In 2011 they're still not but those who know them, cherish them and have no problem in saying that they belong to the cream of the crop in Belgium.
A mighty release from one of the sole bands that really mattered/matters.
TRACKLIST :
A1 I Shut My Eyes
A2 Moan On The Sly
A3 Retired
A4 Fall Incognito
A5 Moral Support
A6 Took Advantage
B1 Gold Rush
B2 Action Replay
B3 Moans
B4 Strange World
B5 Hollywood
Didier BECU
21/07/2011
---