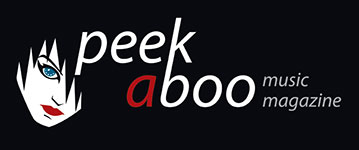 like this concert review
---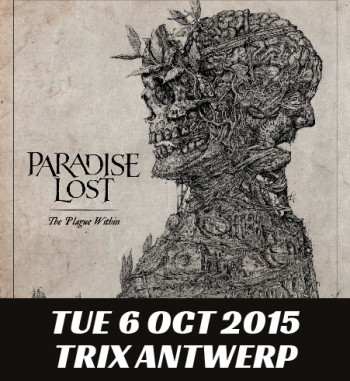 PARADISE LOST
Antwerp, Trix (10/06/2015)
Concert
11/10/2015, Benny CALUWE
---
Paradise Lost returned to its death/doom origins with the critically acclaimed album The Plague Within. I didn't want to miss the opportunity tho see them live again, it was too long ago. After we had outfaced the usual traffic jam around Antwerp and struggled with some lunatic truck drivers, we finally reached the Trix venue in time to see the support band Lucifer. Entering the venue, I was surprised to see that the gig wasn't in the big hall downstairs, but in the smaller club upstairs. It was Tuesday after all, maybe that's why. The club might be small, but it's more intimate and cosy. So no complaints.

Lucifer is the new manifestation of Berlin-based singer Johanna Sadonis (former The Oath). The band recently released its debut album on Lee Dorrian's (former Cathedral and Napalm Death front man) Rise Above Records. Guitar player Garry Jennings, former Cathedral as well, is another notable band member. The other members are drummer Andy Prestidge (former Angel Witch and The Oath) and Ladytron touring bassist Dino Gollnick. Lucifer plays retro sounding metal, reminiscent of Black Sabbath., the sound of the 70s and 80s, you know, even the cover of their album looks very retro. Lucifer sounds like a bluesy kind of doom metal. Johanna has a great voice. Not that semi-operatic voice or the typical beauty and the beast gothic metal or other female fronted metal, but a powerful voice, both soaring and swooping. At the end of the set she still sounded equally powerful. The crowd could appreciate Lucifer's effort. Quite enjoyable, but I wasn't really overwhelmed by the set. Maybe a second guitarist could be useful. But for sure a band I will follow in the future, especially for Johanna.

Paradise Lost started its show with No Hope In Sight, the opening track of the new album. Many people already knew the words and screamed along. During Widow they had some problems with the sound. The vocals were too much on the background, but during Gothic they found the correct balance. The crowd cheered when this classic was announced. Many fists were raised during the massive riffs. Paradise Lost played tight and sounded chunky. The grateful crowd was enthusiastic. Even during Erased, a track with some electronic arrangements that dates from their experimental period. Many hands were raised to clap along the rhythm during the bridge. The involvement remained throughout the gig. Especially during As I Die the crowd went crazy and screamed out loud.
Paradise Lost played a balanced setlist. They focused on The Plague Within, but played some classic and some less obvious tracks as well. Although Nick Holmes isn't the most mobile performer, he easily packed the crowd with his jokes and raised their hands whenever he wanted it. The vocalist did well, both clean vocals and harsh vocals sounded great. The band played flawless. The crowd was involved. All ingredients for a nice evening were there.
Setlist Paradise Lost:
No Hope In Sight (from The Plague Within, 2015)
Widow (from Icon, 1993)
Gothic (from Gothic, 1991)
Erased (from Symbol Of Life, 2002)
Praise Lamented Shade (from In Requiem, 2007)
Victim Of The Past (from The Plague Within, 2015)
Enchantment (from Draconian Times, 1995)
Cry Out (from The Plague Within, 2015)
Beneath Broken Earth (from The Plague Within, 2015)
As I Die (from Shades Of God, 1992)
Requiem (from In Requiem, 2007)
Encores:
Return To The Sun (from The Plague Within, 2015)
Faith Divides Us – Death Unites Us (from Faith Divides Us – Death Unites Us, 2009)
An Eternity Of Lies (from The Plague Within, 2015)
Say Just Words (from One Second, 1997)
Benny CALUWE
11/10/2015
---