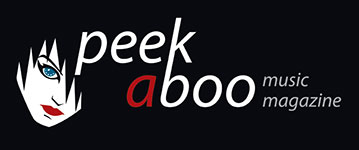 like this cd review
---
PARADISE LOST
CLASSICS: Draconian times
Music
•
CD
Gothic Rock
•
Metal
[96/100]

12/08/2014, Benny CALUWE
---
In the early 90's Paradise Lost (together with Anathema and My Dying Bride) was named as one of the big three of the doom metal genre. Their albums Gothic and Shades of God were iconic in that style.
In the perpetual need for renewal that typifies the band's career, Nick Holmes dropped the grunts and evolved more to trashy James Hetfield-like vocals. From the '93 album Icon their music shifted towards gothic metal. And then "mainstream metal"success followed.
The '95 album Draconian times became a benchmark for gothic metal. Cathy numbers with an average duration of 4 minutes that are written in the familiar popsong-structure with stanzas and choruses. Gregor Mackingtosh's melodic leads and the cleaner tone of Nick Holmes vocals contribute tot the accessibility.
Enchantment opens the album in a majestic way. Starting with a simple piano before bursting open. The song is an example of Holmes' beautiful lyrics, which are often open for the listener's interpretation, often introspective and always dark. Enchantment is about an addicted or suicidal person who is trying to resist (the first few stanzas ending with All I need is a simple reminder) and finaly gives up (final stanza ending with All I need is a simple excuse).
Then comes the strong Hallowed land, that also appeared on their 1998 best of-compilation Reflection. Just like The last time (the first single); it's a quicker, cathy song. After that comes the slow and haunting Forever failure. That was the second single of this album and contains voice samples of serial killer Charles Manson. Another highlight is Once solemn, an up-tempo track they often played live. It also was played on The anatomy of melancholy, their live album from 2007.
The strongest part of the album is the tracks 8 -11, although less known. Yearn for change, that is sung convicingly. Shades of God and Hands of reason with Mackingtosh's fantastic melodic leads. And then the wonderful I see your face. Holmes wrote that song after he read an article in a newspaper about a woman being killed in front of her children. The lyrics are written from the mother's point of view.
Actually this is an album without fillers. It has a consistent atmosphere and because there are only a few quicker songs, it still has got a doomy feel. Draconian times is more melodic, more accessible and better produced than their previous work, which already was high quality. A true classic. Higly recommended.
Benny CALUWE
12/08/2014
---
Paradise Lost was - samen met Anathema en My Dying Bride - in de vroege jaren 90' één van de grote drie van doom metal-namen. Met albums als Gothic en Shades of God werd het een vaandeldrager van het doom genre.
In de voortdurende drang naar vernieuwing die hun carrière kenmerkt, liet zanger Nick Holmes de grunts achterwege en evolueerden zijn vocals eerder naar de trash metal-richting (James Hetfield). Met het in '93 verschenen album Icon werd Paradise Lost een pionier van het gothic metalgenre. "Mainstream metalsucces" volgde nadien.
In 1995 verscheen Draconian times dat een maatstaf voor gothic metal werd. Met cathy nummers van gemiddeld vier minuten in de gebruikelijke popsongstructuur van strofes en refrein, klinkt dit album toegankelijker dan hun eerder werk. De melodieuze leads van Gregor Mackingtosh en de cleanere toon van Holmes'vocals dragen daar ook toe bij.
Enchantment is de majestueuze opener van het album, dat toch doomy klinkt. Het vangt aan met een eenvoudige intro op piano om vervolgens helemaal open te breken. Met een sterk staaltje van Holmes'lyrics, die vaak introspectief en open voor interpretatie, maar steeds donker zijn. Enchantment handelt over een verslaafde of een suïcidaal persoon die een innerlijke strijdt levert (All I need is a simple reminder op het einde van elke strofe) enuiteindelijk overstag gaat (All I need is a simple excuse in de laatste).
Vervolgens komt het sterke Hallowed land, dat in 1998 ook op hun soort best of compilatie-CD Reflection stond. Het is net als The last time, de eerste single van het album, een wat sneller, gemakkelijk in het gehoor liggend nummer. De 2e single was het slepende en dreigende Forever failure met een voicesample van seriemoordenaar Charles Manson.Een ander hoogtepunt is het up-tempo Once solemn. Een nummer dat vaak live gespeeld werd en in 2007 ook verscheen op het live-album The anatomy of melancholy.
Het sterkste gedeelte van het album zijn echter de iets minder bekende tracks 7 tot 11.Het echt overtuigend gezongen Yearn for change. In Shades of God (na het album, toen ook het nummer) en Hands of reason met de heerlijk melodieuze leads van Mackingtosh. En dan het prachtige I see your face. Het nummer dat Holmes schreef nadat hij in een krant een artikel las over een vrouw die op straat vermoord werd voor de ogen van haar kinderen. De tekst werd vanuit haar oogpunt geschreven.
Eigenlijk is dat een album zonder zwakke broertjes. Consistent qua sfeer en doordat er slechts enkele snellere songs zijn, klinkt het album toch nog vrij doomy. Maar melodieuzer, toegankelijker en meer gepolijst dan eerder werk dat ook al van hoge kwalitiet was. Een ware klassieker. Zeer aanbevolen!
Benny CALUWE
12/08/2014
---