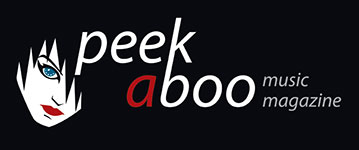 like this movie review
---
PASCAL CHAUMEIL
A Long Way Down
Movie
Comedy
•
Feelgood Movie
[59/100]

A-Film
17/12/2014, Didier BECU
---
A feelgood film about four people who want to commit suicide at the same time , that's a good idea? Pascal Chaumeil in any event so, although he probably stared blindly at the name of the author of the book. The novels of Nick Hornby indeed were long past guarantee for success , think of High Fidelity or Hugh Grant vehicle About A Boy. Meanwhile, this is no longer the case, because of which the A Long Way Down book nine years ago has written shrugged not even here the cinema. The film may be too British for our region ? No, probably just too bland
New Year's Eve decides news anchor Martin ( Pierce Brosnan , and thus in better times ever James Bond ) to step out of life. He is embroiled in a sex scandal with a minor and for him do it all anymore. Just when he wants to make the ultimate leap , climb Maureen ( Toni Collette ) on the roof. For her , life has no meaning anymore. And yes, during a discussion of whether it would be better not to do it is there is a third player : the garrulous Jess ( Imogen Poots ), who has a ready answer to everything. And because three but is lonely, also joins the obscure pop singer JJ ( Aaron Paul ), the group of losers. The four make a pact with each other : they commit suicide to Valentine's Day. Pity, because she had to film viewer after 30 minutes put an end to.
Even though Pierce Brosnan far from impressive (he's ever been? ), He may be perceived somewhat rotten furniture which save. The first half hour is enjoyable, but once the four it be agreed that they do but live is the film as a pudding together. All that follows is an accumulation of trodden clichés that make the last hour very long. A Long Way Down is designed to make your life happier , we just felt irritation and boredom.
A Long Way Down is out on DVD through A-Film.
Didier BECU
17/12/2014
---
Een feelgoodfilm over vier mensen die tegelijkertijd zelfmoord willen plegen, is dat wel een goed idee? Pascal Chaumeil vindt in ieder geval van wel, ofschoon hij zich waarschijnlijk meer blind staarde op de naam van de auteur van het gelijknamige boek. De romans van Nick Hornby waren immers in een lang verleden garantie voor succes, denk maar aan High Fidelity of het Hugh Grant-vehikel About A Boy. Ondertussen is dat al lang niet meer zo, want A Long Way Down waarvan het boek negen jaar geleden is geschreven haalde hier niet eens de bioscoop. Is de film misschien net iets te Brits voor onze contreien? Neen, waarschijnlijk gewoon te flauw.
Op oudejaarsavond besluit nieuwsanker Martin (Pierce Brosnan, en dus in betere tijden ooit nog James Bond) om uit het leven te stappen. Hij is verwikkeld geraakt in een seksschandaal met een minderjarige en voor hem hoeft het allemaal niet meer. Net op het moment dat hij de ultieme sprong wil maken, klautert Maureen (Toni Collette) op het dak. Ook voor haar heeft het leven geen zin meer. En jawel, tijdens een discussie of het niet beter zou zijn om het allemaal niet te doen komt er nog een derde speler bij: de praatzieke Jess (Imogen Poots) die op alles een antwoord klaar heeft. En omdat drie maar eenzaam is, vervoegt ook de obscure popzanger JJ (Aaron Paul) het groepje zielepoten. De vier sluiten een pact met elkaar: zij plegen geen zelfmoord tot Valentijnsdag. Jammer, want voor de filmkijker hadden ze er na 30 minuten een einde aan gemaakt.
Ook al is Pierce Brosnan verre van imponerend (is hij dat ooit geweest?) kan hij als ervaren rot nog enigszins de meubelen wat redden. Het eerste halfuurtje is genietbaar, maar eens de vier het erover eens worden dat ze toch maar blijven leven valt de film als een pudding in elkaar. Het enige wat volgt is een opeenstapeling van platgetreden clichés die het laatste uurtje wel heel lang maken. A Long Way Down is bedoeld om je leven vrolijker te maken, wij hebben alleen maar irritatie en verveling gevoeld.
A Long Way Down is uit op dvd via A-Film.
Didier BECU
17/12/2014
---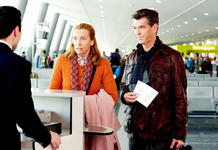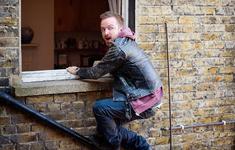 ---