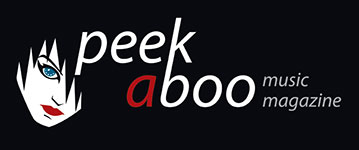 like this cd review
---
PATRIARCH
Rage of Gods
Music
•
CD
power metal
•
Trashmetal
[75/100]

Self-released
09/12/2016, Wim GUILLEMYN
---
Recording an album is not always easy. In 2013, Patriarch began to record the album, but the band was not satisfied with the drummer. The man got fired and it took a long time to find a substitute. Meanwhile, the drums were played by the son of guitarist Freddy Mylemans. When the album was almost finished, Luc Seeuws joined as the new drummer and he played on The Red Chord. And so, three years later, the new album Rage of Gods is a fact.

Musically, Patriarch can be situated between trash and old school metal, or if you want to hear names: between Pantera and Iced Earth. Although this is a self-released album, the production is done very well with an elegant sound. The artwork fits with the sound. The band members do not look as typical metal heads, but they sound and breathe metal, and that's important, is it not?

The title track that opens the CD, is a good example of the style of this album: a cool guitar line that forms the theme, it evolves to thrash metal, with a beautiful bridge halfway. The double bass drum does its job and the guitar riffs sound fat. On The Phenomenon of Thought, Chronology and The Sealed Tongues of Wisdom we hear a similar development.

Into The... is a dreamlike rest point on the album with guest vocals by Laure Mylemans. Neverwhere is a fast-paced song that captures the listener's attention. The Red Chord contains drums by Seeuws and that sounds promising for the upcoming gigs. The vocals tend to Channel Zero.

Rage of God is a very solid album that deserves more profiling to better stand out from the competition. But it's certainly a professional album. I think Patriarch is at its best when alternating trash with melodic and atmospheric elements. Best songs: Rage of Gods, The Sealed Tongues of Wisdom and Chronology.
Wim GUILLEMYN
09/12/2016
---
Een album opnemen loopt niet altijd over rozen. In 2013 begon Patriarch met de opnames, maar kort nadien werd de drummer ontslagen omdat men niet tevreden was over zijn drumpartijen. Het werd een zoektocht die even duurde. Intussen werden de drumpartijen ingespeeld door de zoon van gitarist Freddy Mylemans. Toen het album bijna klaar was, haalde men drummer Luc Seeuws binnen en met hem werd de track The Red Chord opgenomen. En zo is er drie jaar later het nieuwe album: Rage of Gods.
Muzikaal situeren ze zich tussen trash en old school metal, zeg maar ergens tussen Pantera en Iced Earth. Hoewel het hier om een plaat gaat die in eigen beheer is opgenomen, is de productie heel goed geslaagd met een piekfijn geluid. Ook het artwork past in het plaatje. De bandleden op de foto zien er niet uit als typische metalheads, maar ze klinken en voelen wel aan als metal. En is dat niet het belangrijkste?
De muziek bestaat uit degelijke songs. De titeltrack, die tevens het album opent, is een goed voorbeeld: een leuke gitaarlijn die het thema levert voor de rest van de song. Een trage inleiding gevolgd door een versnelling, waardoor we trashmetal horen met halfweg een mooie bridge. De dubbele basdrum doet goed zijn werk en de gitaarriffs klinken vet. Ook de zang is helemaal in orde. Op The Phenomenon of Thought, Chronology en The Sealed Tongues of Wisdom is er sprake van een gelijksoortige songontwikkeling. Into The… is een dromerige passage, een rustpunt iop een album met gastvocalen van Laure Mylemans. Neverwhere is een jachtige song met minder twist and turns, maar de track slaat wel aan. The Red Chord bevat stevig drumwerk van Seeuws en dat belooft voor de optredens. Het zangwerk in deze song neigt wat naar Channel Zero.
Rage of Gods is een oerdegelijk product dat misschien nog wat meer eigenheid nodig heeft om beter op te vallen tussen de rest, maar het album is wel vakkundig gemaakt. Ik vind deze band het sterkst als hij trash afwisselt met andere, meer melodische en atmosferische elementen. De beste tracks zijn: Rage of Gods, The Sealed Tongues of Wisdom en Chronology.
Wim GUILLEMYN
09/12/2016
---