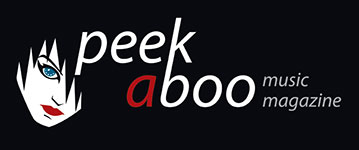 like this movie review
---
PATRICE LECONTE
Le Magasin des Suicides
Movie
[82/100]

24/01/2013, Didier BECU
---
Since 35 years Patrice Leconte is a well known director in French cinema. His most famous picture certainly must be Le Mari de La Coiffeuse with Jean Rochefort. After all those years the French filmmaker decides to do make something totally different, and this by directing an animation picture. The inspiration didn't come from a lovely fairy tale, but he chooses the very weird novel "Le Magasin Des Suicides" (The Suicide Shop) by Jean Teulé.
The times are dark. Due to the economic recession, everyone (even the pigeons) wants to commit suicide. The amount of suicides is so high that the police gives a penalty to those who end their life on the street. Those who want to die, has to do it in silence. The weird Tuvache-family have found the ideal way to gain some money out of this misery. Along with his wife and two children, Mishima (named after the famous Japanese writer who killed himself) he opens a suicide shop. In this cosy shop you'll find all the needed attributes for ending end your life. From ropes to poison, everything's there. The two children Vincent and Marilyn are always send with the customers to make sure that their suicide attempt works. A shop has to keep their clients satisfied, not? But then one day disaster strikes with the birth of their third child, Alan. This little boy isn't depressed at all. For him life is nothing but fun. With this attitude he tries to stop the customers to kill themselves. The future from the suicide shop is in danger!
You can't say that Le Magasin Des Suicides is suitable for children, not? The black humour will certainly remind you of Tim Burton. And we even didn't mentioned scenes in where the young Alan takes a peep at his sister who's doing a striptease. The drawings are very sympathetic and are similar to old comics. Some say it was a bad move to turn this animation picture into a musical. The truth is that the songs are kind of weak, but the lyrics are so funny that you forget that. Those who love Frankenweenie will certainly embrace this French pearl as well.
As a bonus you'll have the The Making Of-documentary in where you learn a lot of things about this strange story.
In Belgium this dvd is available from 5th February on and is distributed by Lumière.
Didier BECU
24/01/2013
---
Patrice Leconte is reeds meer dan 35 jaar een begrip in de Franse cinema. Zijn bekendste werk is ongetwijfeld de vermakelijke Le Mari de La Coiffeuse met Jean Rochefort. Na al die jaren had Leconte echter zin om het over een andere boeg te gooien, want hij wilde een tekenfilm regisseren. De inspiratie vond hij niet in één of ander lieftallig sprookje, maar wel in de macabere jeugdroman "Le Magasin Des Suicides" van Jean Teulé.
Het zijn donkere tijden. De recessie slaat hard toe en iedereen (zelfs de duiven) willen uit het leven stappen. Het aantal zelfmoorden is zo hoog dat de politie boetes schrijft aan wie op straat een einde maakt aan zijn leven maakt. Neen, wie de pijp aan Maarten wil geven doet dit in alle stilte. De bizarre Tuvache-familie heeft de ideale manier gevonden om van deze ellende poen te maken. Samen met zijn vrouw en twee kinderen opent Mishima (vernoemd naar de Japanse schrijver die na een mislukte staatsgreep zelfmoord pleegde) een zelfmoordwinkel. In het winkeltje vind je alle denkbare attributen die een einde kunnen maken aan het aardse bestaan. De twee kinderen Marilyn en Vincent worden steeds op pad meegestuurd om te controleren of de wanhoopsdaad slaagt. Klanten moeten immers tevreden zijn, niet waar? De hele handel dreigt over kop te gaan, als moeder Lucretia van haar derde kindje bevalt. De jonge spruit Alan is helemaal geen zwartkijker. Het jongentje lacht zelfs. Tot overmaat van ramp probeert hij de klanten ervan te overtuigen dat het leven veel te mooi is om weg te gooien.
Je kan moeilijk beweren dat de animatiefilm Le Magasin Des Suicides een kindvriendelijke film is. De humor is gitzwart en doet uiteraard aan Tim Burton denken. En dan hebben we het nog niet eens over de scène waarin de jonge Alan zijn zusje zit te bespieden gehad. Neen, een Disneyfilm is Le Magasin Des Suicides geenszins.
De tekenstijl is uiterst charmant en roept herinneringen op aan oude stripboeken. Niet iedereen was wild van het feit dat Leconte van zijn animatiefilm een musical maakte. De waarheid is dat de zwakke liedjes (maar wel met dolkomische teksten) een domper op de filmpret zetten, doch mag dit geen reden zijn om dit zwart pareltje geen kans te geven. Wie verzot is op Frankenweenie zal ook deze tekenfilm weten te appreciëren.
Als extraatje krijg je nog de documentaire The Making Of waarin je heel wat over de achtergrond van dit macaber verhaal te weten komt.
De dvd ligt vanaf 5 februari in de winkelrekken.
Didier BECU
24/01/2013
---