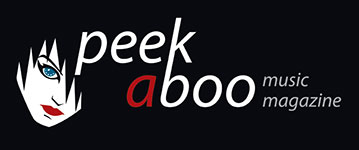 like this movie review
---
PATRICK HUGHES
The Expendables 3
Movie
Action
[55/100]

E1
19/11/2014, Didier BECU
---
Tastes differ, so much is certain. However, four years ago The Expendables was one of the most pleasant surprises. A gang of depreciated action heroes from the 80s was led by Barney Ross (Sylvester Stallone) on some stupid mission, and it must be said: the result was simply sparkling. The now 68-year-old Stallone was almost mandatory to make a sequel to this huge success, it even ended as a trilogy. With the release of the third Expendables it was clear that this was not what producers were dreaming of. During the opening weekend it was clear that this action movie would become one of the biggest flops of the year. Of course it was the viewer's fault as he choose illegal download over a cinema ticket. Maybe the stars better had a look in the mirror, because to use Morrissey's words: this joke is not funny anymore!
The reason why the first one works is because the actors don't take themselves seriously, they used their fists, but they knew they could only do this because they were in a Hollywood movie. This self-irony has completely disappeared in the third part. At the end you see the old macho's drinking gin while Neil Young's Old Man pops out of the speakers, but that's it. Stallone who wrote the thin, almost childish script is undoubtedly the best actor of the lot. Dolph Lundgren is okay, while Jason Statham is just not old enough and but the rest of the gang is terrible. Harrison Ford (as a CIA agent) is more laughable than ever, Antonio Banderas irritating and Mel Gibson (the enemy) makes once again a fool of himself.
The problem is not the retired men, but the story: oner long blast while the magic is definitely gone. Nah good, The Expendables 3 is nice popcorn entertainment, as long as they don't bother us with The Expendables: The New Generation. No, don't give them ideas!
The Expendables 3 is now out on E One, both on DVD and Blu-ray.
Didier BECU
19/11/2014
---
Smaken verschillen, zo veel is zeker, toch was vier jaar geleden The Expendables één van de aangenaamste verrassingen uit filmland. Een bende afgeschreven actiehelden uit de jaren 80 onderneemt onder leiding van Barney Ross (Sylvester Stallone) één of andere domme missie, en het moet worden gezegd: het resultaat was gewoonweg sprankelend. De ondertussen 68-jarige Stallone was bijna verplicht om een vervolg aan dit megasucces te breien, meer het werd zelfs een trilogie. Bij de release van derde Expendables begon de motor wel wat te pruttelen, vanaf het openingsweekend werd het immers duidelijk dat de actieprent één van de grootste flops van het jaar zou worden. Het was natuurlijk wel weer de schuld van de kijker die de illegale download boven een bioscoopkaartje verkoos. Misschien moeten de sterren gewoon maar eens in de spiegel kijken, want om het met de woorden van Morrissey te zeggen: this joke isn't funny anymore!
De reden waarom de eerste wel werkte kwam doordat de acteurs zichzelf niet serieus namen, ze haalden wel de vuisten boven, maar ze wisten dat ze dit alleen maar konden doen omdat ze in een Hollywoodfilm zaten. Deze zelfironie is in het derde deel bijna volledig verdwenen. Op het einde zie je de oude macho's wel een jenever achterover slaan terwijl Old Man van Neil Young uit de speakers knalt, voor de rest denkt deze bende wellicht dat ze nog tientallen jaren kan meedraaien. Stallone die het flinterdunne, bijna kinderachtige script schreef is zonder twijfel de beste van de hoop. Ook Dolph Lundgren valt best mee en Jason Statham is net niet oud genoeg, maar de rest van de cast brengt het er maar bekaaid vanaf. Harrison Ford (als CIA-agent) is lachwekkender dan ooit, Antonio Banderas ronduit irriterend en ook Mel Gibson (de vijand) maakt zichzelf wederom belachelijk. Harde woorden, toch leveren ze al bij al een betere prestatie dan de nieuwe horde helden (in dit derde deel moet Barney namelijk op zoek gaan naar nieuwe rekruten).
Het probleem is niet dat het om gepensioneerde knarren gaat die meer kraaienpootjes (op Blu-ray nog beter zichtbaar!) dan spieren hebben, wel dat het verhaal niet meer is dan een lange explosie. Als louter popcornvertier mag The Expendables 3 er best wezen, ook al vrezen we dat er een The Expendables: The New Generation in de lucht hangt.
The Expendables 3 is nu uit op E One, zowel op dvd als Blu-ray.
Didier BECU
19/11/2014
---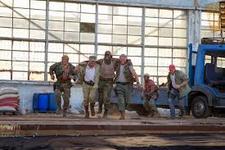 ---