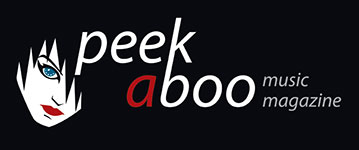 like this movie review
---
PAUL BARTEL
FILM: Lust In The Dust
Movie
Comedy
Arrow
17/01/2014, Didier BECU
---
A travesty who's playing the leading role in a western? It sounds indeed insane, but this movie actually exists! Lots of people think this weird picture is made by John Waters, but that's not the case. They offered him this job but the eccentric moviemaker refused as he don't want to direct movies that aren't written by him. In the end they found Paul Bartel, and it has to be said: he's surely as crazy as Waters is! This pupil from Roger Corman has made lots of bizarre movies that are now labelled as pure cult. His most famous one is probably Death Race 2000 in where racers got extra points if they run over some innocent pedestrians. Or what about Eating Raoul, a black comedy about a cannibal?

The leading role is played by Divine, the popular travesty who turned up in most Waters-movies and who topped the charts in the 80's with her huge hit Shoot Your Shot. She plays Rosie Velez who is heading to Chili Verde. During her trip, her poor little donkey faints and the sole person who notices her is Abel Wood (Tab Hunter). This gunfighter is known everywhere, and as he proposes Rosie to go with him to Mexico, she thinks she found the man of her dreams. Unfortunately for her, Abel is just interested in a map that is tattooed on Rosie's butt. This location leads him to a huge treasure every Mexican is after...

Lust In The Dust is indeed a type of movie that could have come out of Waters' mind. Not everybody will appreciate this type of humor. But so what? There are people who dislike Monty Phyton as well. The movie is only made to make you laugh, and it's nothing more than a collage of some funny dialogues and hysterical situations. It's also clear that the makers also want to make some sort of parody, a personage like Abel Wood is purely based upon the Eastwood-character from the Leone-movies.
Is Lust In The Dust a good movie? Of course not, as no one from the cast can decently act, but still the movie owns an irresistible charm. Through the years this western-comedy got classified as cult and as it is usual the case with classics as such, the movie was very hard to find. But now, it's finally out on DVD as Arrow has re-release it. There are no extra's on the disc, but there's a nice booklet included with a very detailed history about this strange piece of work!
Didier BECU
17/01/2014
---
Een travestie die de hoofdrol in een western vertolkt? Het lijkt een krankzinnig idee, maar de film bestaat wel degelijk! Lust in The Dust wordt vaak ten onrechte als een John Waters-film (inderdaad, de geknipte man om met dit soort ongein voor de dag te komen) aanzien, maar dat is niet het geval. Wel werd destijds aan Waters voorgesteld om de prent te regisseren, maar de excentriekeling weigerde omdat hij geen films wil maken die niet door hem zijn geschreven. Uiteindelijk werd de job in de schoot van Paul Bartel geworpen, een man die geenszins moet onderdoen voor Waters. Deze in 2000 overleden leerling van Roger Corman heeft een paar vreemde titels op zijn cv staan, wellicht is Death Race 2000 zijn bekendste waarin autoracers extra punten konden scoren door zo veel mogelijk voetgangers van de baan te maaien. Of wat dacht je van Eating Raoul, een zwarte komedie over een kannibaal?

De hoofdrol wordt gespeeld door Divine, de Waters-poulain die in de jaren 80 de discolijsten aanvoerde met Shoot Your Shot. Divine speelt de rol van Rosie Velez die op weg is naar Chili Verde. Tijdens de moeizame tocht valt haar ezeltje in zwijm. De enige die haar opmerkt is Abel Wood (Tab Hunter) die op Rosie's achterste een map bemerkt die naar een verborgen schat in Mexico leidt. De arme Rosie denkt dat de revolverheld de man van haar dromen is, het enige waar de cowboy evenwel interesse voor heeft is de locatie op Rosie's zitvlak.
Lust In The Dust is dus inderdaad het soort film dat ook door Waters kon worden bedacht. Niet iedereen zal voor dit soort onzin te vinden zijn, maar de lolbroeken van Monty Phyton hebben nu ook eenmaal hun tegenstanders, niet waar? De hele film is niet meer dan een samenraapsel van grappige dialogen en hilarische situaties waarin volop de draak wordt gestoken met de typische kenmerken van de western. Zo is Abel Wood gewoon een parodie op de Eastwood-personages uit de Leone-klassiekers.
Is Lust In The Dust nu een goede film? Natuurlijk niet, want niemand uit de cast kan behoorlijk acteren, maar toch bezit deze film als een onweerstaanbare charme. Deze komedie kreeg (hoe kan het ook anders!) later dan ook de stempel van cultfilm toegedeeld. Omdat er destijds geen kat in was geïnteresseerd was het geen sinecure om deze film op de kop te kunnen tikken (behalve dan op een versleten videoband), maar nu is hij dankzij Arrow opnieuw op dvd verkrijgbaar. Er staan geen extra's op het schijfje, wel zit er een leuk boekje bij waarin de volledige geschiedenis van naald tot draad wordt verteld.
Didier BECU
17/01/2014
---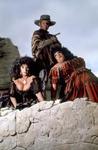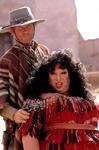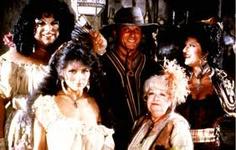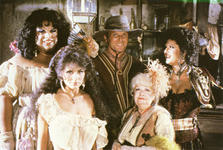 ---