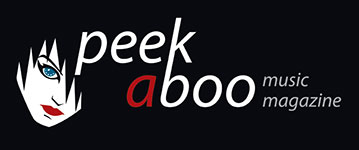 like this movie review
---
PAUL GREENGRASS
Captain Phillips
Movie
Action
[82/100]

SONY SPHE
17/03/2014, Didier BECU
---
Captain Phillips is a movie about pirates. Nah, just forget the idiot that Jack Sparrow is, because this picture deals about real pirates from Somalia who are hijacking cargo's because they're poor, and hope to have a better life. Didn't we already hear this story in the Danish Kapringen by Tobias Lindholm? In a way yes, but now it's Paul Greengrass' turn. A perfect choice as he's the right man to make a hijackdrama like this, as we all remember his magnificent (but underrated) United 93: the movie about the plane that was supposed to crash on the White House on 11th September. But mind you, from the early start, Greengrass points out that Captain Phillips is not a story about terrorists. One of the first phrases from one of the pirates is "No Al-Qaeda here. Just business" which says enough.


Despite that the movie got overwhelmed with tons of Oscar-nominations and that Captain Phillips is a Sony-blockbuster, it never looks like your usual Hollywoodfodder. That's of course the merits of director Greengrass who builds up an unbearable tension by making Captain Phillips feel like a documentary. As always he uses his beloved handheld-camera and so the viewer has the idea that he's in the middle of the action, just like he's watching the news. There's even more as the audience has their doubts whether they will sympathize with the captain from the Maersk-cargo (Tom Hanks) or the pirate leader Muse (Barkhad Abdi). Everything feels extremely real. Not only because Greengrass filmed the whole movie at sea, but also because the director based himself upon Captain's Duty: Somali Pirates, Navy Seals, and Dangerous Days at Sea by the real Richard Phillips.


The movie has a length from over two hours, but you never feel that. Not only, because of the thrilling tension (with Greengrass you never know who will be the winner), but also because of the splendid performances from both Tom Hanks and Barkhad Abdi. So yes, after Bloody Sunday, United 93 and The Bourne Supremacy Greengrass proves again that's he's the ultimate king of the intelligent action movie, whatever that might mean.

Captain Phillips is now out on DVD and Blu-ray on Sony.
Didier BECU
17/03/2014
---
Captain Phillips is een film over piraten. Neen, geen carnavalszot zoals Jack Sparrow dat is, wel over echte kapers die uit pure armoede en met het nodige geweld cargo's overvallen in de hoop een stuiver bij te verdienen. We hebben dat onderwerp inderdaad al een half jaartje geleden eerder in Kapringen van de Deen Tobias Lindholm gehad, maar nu is het dus de beurt aan Paul Greengrass. Een meer dan ideale keuze om zo'n gijzelingsdrama in te blikken, want eerder draaide hij het lichtjes fantastische (en onderschatte) United 93: een prent over het vliegtuig dat op 11 september op het Witte Huis moest crashen. Maar vergis je niet, vanaf het begin maakt Greengrass duidelijk dat Captain Phillips geen film is over terroristen, het zijn mensen die (ook al verdedigt hij hun niet) uit pure ellende een (verschrikkelijke) wanhoopsdaad plegen.


Ondanks het feit dat deze film een Oscarmonster was (zonder ze te kunnen verzilveren) en uit de Sony-stal komt is Captain Phillips geen alledaags Hollywoodvoer geworden. Dat komt vooral door de aparte stijl van Greengrass die zijn verhaal als een documentaire filmt waardoor de kijker, net alsof hij naar een nieuwsbericht kijkt, zelf deel uitmaakt van de actie. Iedere minuut is spannend en de filmmaker slaagt er zelfs in om de kijker te doen twijfelen of hij partij voor de kapitein van de Maersk-cargo (Tom Hanks) of voor piratenleider Muse (Barkhad Abdi) zal kiezen. Alles voelt levensecht aan. Dat is niet alleen omdat Greengrass deze film volledig op zee opnam, maar ook omdat hij zich baseerde op het boek Captain's Duty: Somali Pirates, Navy Seals, and Dangerous Days at Sea van de echte Richard Phillips.


De film heeft wel een lengte van meer dan twee uur, maar dat voel je nooit. Integendeel. Dat is niet alleen te danken aan de ijzingwekkende spanning (met Greengrass weet je immers nooit wie gaat winnen), maar ook aan de ijzersterke vertolkingen. Een naam als Tom Hanks roept misschien de vrees op dat Captain Phillips een afgelikt Hollywoodproduct zal worden, maar dat is het nooit. Meer zelfs, Greengrass laat het niet na om de kijker geregeld een stomp in de maag te verkopen.


Dus ja, na Bloody Sunday, United 93 of The Bourne Supremacy bewijst Greengrass nog maar eens dat hij de koning van de intelligente actiefilm (wat dat ook mag betekenen!) is, met uiteraard een grote dank aan Tom Hanks en Barkhad Abdi die naar verluidt ondertussen al zijn vergaarde geld reeds heeft opgebruikt.


Captain Phillips is vanaf nu uit op dvd en Blu-ray, en dit via Sony.
Didier BECU
17/03/2014
---
---