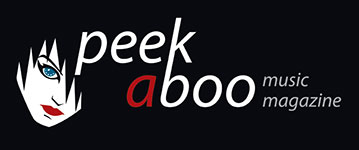 like this article review
---
PAUL HAIG
Ten Albums That Changed My Life
Article
23/09/2015, Didier BECU
---
Paul Haig surely needs no introduction. In 1979 he formed Josef K. , one of the most famous post-punk bands ever and without him there probably would have been no Franz Ferdinand (or at least that band would have sounded different!) But there's more, as after the split Paul became the creator of the world's finest (forgotten) poptunes. Just listen to Heaven Sent, Running Away or Love Eternal, and you hear a genius at work. Check here if you want to know what Paul is currently doing. From Scotland to Peek-A-Boo, here are the ten albums that changed Paul Haig's life.
1. TALKING HEADS - 77
Hearing Talking Heads' debut album for the first time, I was hooked after the four opening chords. Not easy to categorize, an arty sort of new wave funky pop-rock, in a way. It was all about Fender guitars and tight rhythms. Crisp scratchy clean treble and sharp, tight concise beats with melodic funky bass by Chris Frantz and Tina Weymouth. It was so different from what we had in the UK at the time in being intellectual and precise, as if challenging the anger and confrontational punk ethic. These were simple songs that weren't really that simple. Paranoid lyrics, tense and taught and on the edge of breakdown. Also, David Byrne played a Fender Mustang guitar on the Old Grey Whistle Test TV show and that set me off on a mission to get one for myself. Around that time I worked in a music store in Edinburgh and the boss told me they had one in a shop in Glasgow and I could go through and buy it at a discount price, how exciting! '77' was highly influential for me in terms of guitar playing and sound.

2. TELEVISION - Marquee Moon
See No Evil was a classic album opening track with a fantastic riff and pounding drums. However, there were guitar solos on the record which was a worry at the time, but these were different, no posturing clichéd 'licks' and twaddle. They were new, discordant and melodic at the same time with lightness of touch, being devoid of clumsiness. Clever Left and right panning of Tom Verlaine and Richard Lloyd's guitars gave it a wider and fuller soundscape. Like Talking Heads, the rhythm was very important with great drums and bass from Billy Ficca and Fred Smith respectively. The guitar parts and solo on the beautiful 'Venus' were sublime and otherworldly. When I was sixteen years old I worked in a very conservative record store and one day the manageress wouldn't even let a slightly punky customer listen to the Pistol's single, to my total embarrassment! The Marquee Moon single arrived in stock soon after that and I bought the only copy at staff discount. That was it, completely hooked and starting to realise just how much music had changed for the better. This was epic but not pompous and overblown! It was important and subtle at the same time. Guitar playing was new and exciting again.
3. DAVID BOWIE - LOW
This featured another opening track, 'Speed of Life' that made you aware you might be listening to a new and different kind of Bowie album with its general musical ambiance and heavier use of synthesizers. I loved the shortness of the tracks (Breaking Glass follows clocking in at under two minutes) and the apparent simplicity and economy of the lyrics, mixed in with the ever so slightly punk feel making it sound just as new and immediate as all the best breakthrough albums at the time. So much has been said about the snare drum sound over the years but at the time it really was special and new. I think it was the feeling of glimpsing a not too distant future that grabbed me the most, like Diamond Dogs and Station To Station, but even more so. There was a so called rock and roll side and then the mostly instrumental side two. I remember John Peel playing the whole album and listening to it intently, thinking that it was amazing and in the current musical climate it stood up against everything else. Bowie's inventive and original output in the seventies, along with only a couple of other artists was exceptional and never to be repeated. The second side wasn't a total surprise to me as I was already listening to a lot of instrumental music however, it was so futuristic and alien sounding as well as haunting and sublime that it became an instant favourite.
4. VARIOUS ARTISTS - Live At The Roxy London WC2
Oh Bondage! Up Yours! The Roxy opened in 1977 as a venue for punk bands to play. The album was rough as feck but it was so exciting to hear some of the bands that we were reading about at the time. It was quite an influential album for me and helped with the early formation of ideas in starting a band. Standout tracks for me were Wire's seminal 'Lowdown' and '12XU' and X Ray Spex fantastic 'Oh Bondage! Up Yours!' It's a real bit of musical and social history captured in all its D.I.Y glory.
5. T. REX - Electric Warrior
Marc Bolan and T. Rex was my first major music influence, I think you could say I was a fan! I was on holiday with my parents during the summer of 1971 and had been saving up all my pocket money, finally there it was in a shop window in a small town somewhere in sunny England, Electric Warrior! I couldn't wait to get home and show it off to everyone. It still sounds great today. So many fab songs, it was my first proper album and I'll never forget the excitement of owning the record and it's black and gold sleeve (and poster). I used to listen out for my parents coming up the stairs when 'Rip Off' came on because of the raunchy lyrics. The guitars are fantastic, pure Bolan boogie at its best. Flo and Eddie's backing vocals and Tony Visconti's production all help to make it a true rock/pop classic.
6. JOY DIVISION - Unknown Pleasures
We had just started our band and I first heard this when we went round to where the Fire Engines were staying in a flat in Edinburgh. We kind of knew it was an incredibly important album and it sort of blew everyone away. I listened to 'Day Of The lords' for the first time in years recently and if you didn't know anything about the album or the band and if you shut your eyes you can imagine a bunch of Goths on stage in a 90's horror film. Anyway I digress somewhat. Listening just now to the original master album set on YouTube and 'Candidate' is outstanding, I love the atmospherics. 'Insight' with its Space Invaders laser beams, it's simply one of the best debut albums ever made and humongously influential.
7. BRIAN ENO - Discreet Music
Before this album, the first product of Eno's new ambient approach, avant-garde musicians like Steve Reich, John Cage and Stockhausen were producing 'out there' music but Eno used to be in a glam rock band so that made it even more interesting. His previous solo albums were always ground breaking but this was truly innovative, one step further into a new music that was 'ambient'. The gradual slowing down of string parts from 'Three Variations on the Canon in D Major' by Johann Pachelbel takes you into a swirling melting whirlpool of sound. Still a great favourite along with Music for Airports.
8. IGGY POP - The Idiot
It was an amazing time for new music in 1977, Iggy Pop's Bowie produced album was 'art rock' in the short lived post-punk moment. It sounded timeless and dated at the same time, like it was made at night in a dark underworld nightclub that never closed. Co-written with Bowie and recorded before Low but released afterwards, it was Pop's first solo album and part of Bowie's Berlin Trilogy period. It was the perfect album to listen to after Low and seemed to follow the slightly economic but thoughtful lyrical output, the minimalist song writing that I was beginning to be quite influenced by. Sometimes a few choice lines can say so much more.
9. THE VELVET UNDERGROUND - 1969 - The Velvet Underground Live
By the time I bought this in 1974 I was a huge Velvet's fan, sometimes to the derision of some of my school chums who thought it was all a bit hippified, apparently. This double live album went on to become a kind of 'songs to play live' bible to me when I first got involved in bands with friends. I even saved up to buy my first semi-acoustic guitar to try and get 'that' sound. Before Josef K we were called TV Art and played mostly cover versions in the very early days (We're Gonna Have a Real Good Time Together and 'Pale blue Eyes' to name but a few) and I worked out how to play songs while listening to this album. "Sweet Bonnie Brown"/"It's Just Too Much" was one of the previously unreleased tracks and a personal favourite. Some would say it's not the classic band line up, both Nico and John Cale had left, but they performed well live and there's plenty drive to the tracks. It was one of those albums (for me anyway) that made you want to get up and do it too.
10. MARVIN GAYE - What's Going On
I was a late comer to Marvin Gaye world but was always aware of his amazing voice yet didn't really get into the music until later on and well after the release of this album. I now absolutely love the work he did in the early to late 70's and can only marvel at the musical arrangements and vocal harmonies on so many great albums. The use of the Mellotron choir ('Mercy Mercy Me') can give a track a slightly futuristic feel I think (like Bowie's Diamond Dogs). Apparently he felt the Mellotron would be good for use at the end of the track when the album was being remixed in Los Angeles in May of 1971, as if to bring some strange psychedelic sound to the end. Anyway, the melodies are sublime, there is angelic vocal perfection and the lyrical content is heart breaking and inspiring. I read somewhere that it was 'regarded as one of those seminal albums after which nothing was ever quite the same again'. So true.
Didier BECU
23/09/2015
---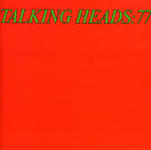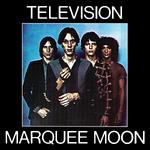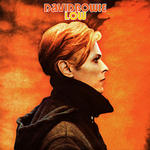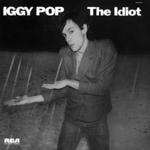 ---