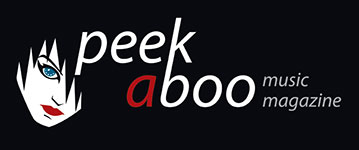 like this cd (ep) review
---
PAUL MADDOG AND HIS BAND AISLING
Winter In London
Music
•
CD (EP)
Acoustic
•
Punk
[90/100]

22/12/2018, Kevin BURKE
---
The name Paul 'Maddog' McGuinness is one synonymous with punk, as a founder of D.C Nien and Tokyo Olympics he cut his teeth in the late-seventies musical landscape, though later on with The Popes and Shane Macgowan he gained wider notoriety.
After a few years of inactivity for personal reasons, he is back strong and a man very much on a mission, that mission is the Silverlining Brain Injury Charity, with profits from a CD/EP release, the poignant "Winter In London" going directly to the charity.

This release by Paul Maddog with his band Aisling is the connection between the past and the present is executed passionately throughout the six-tracks, an air of nostalgia breathes through each song, painfully honest and directed at the very heart of the listener, resonating with the Irish abroad and their dreams of home.

"Winter In London", two versions are presented here, a hauntingly-atmospheric take with an orchestra, with a more stripped-back version further on the release, the hypnotic fiddle-playing drags you into the singers world;
"I'm a dreamer,
Dreamers can move mountains"

As if Van Morrison had come from the punk-generation, the songs roll out with echoes of both The Pogues and The Popes, Maddog half-whispers and snarls with conviction through "New Rose", every syllable is from a soul who has found their way in the darkness.

In "First Days Of Summer" a man reflects back over his youth growing up in Dublin, memories of Dollymount Strand, The Forty Foot and of course Bowie singing on the radio, the track is augmented by beautifully played slide-guitar, you can almost taste the tears of memories which flow as the words fall.

"Hanging Up My Guns" is the acceptance of life, growing old and the time when settling down is the direction your body must take, for better or worse, a beautiful singalong number, a humbleness in the vocal delivery with the musicians giving their Irish edge to the track;
"I want to be wanted,
Not a wanted man".

That slide-guitar drives "Angels", with some beautiful backing vocals the tracks become an alluring force of nature, the perfect closer to a very distinctive song cycle, fusing the punk attitude onto a traditional Irish music framework with elegance.

The EP is a grit-filled delight, woven with care as the theme of each track compliments the next, the Charity aspect to one side it is a work passion, one which deserves its place in the Celtic-crossover music of this generation, due for release before Christmas season it also the perfect time of year for such a work to see daylight.
The ep can be pre-ordered through the bands Go Fund Me page;
https://soundcloud.com/user-8448398/sets/winter-in-london-by-maddog

EP Track List:
1.Winter In London(Orchestral Version)
2.New Rose
3.First Days Of Summer
4.Winter In London
5.Hanging Up My Guns
6.Angels
Kevin BURKE
22/12/2018
---