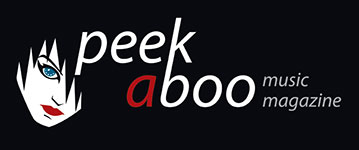 like this cinema review
---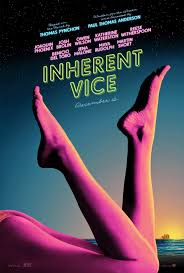 PAUL THOMAS ANDERSON
Inherent Vice
Movie
•
Cinema
Comedy
•
Crime
[83/100]

Warner Home Video
03/03/2015, Didier BECU
---
Everyone virtually agrees that Paul Thomas Anderson is one of the few geniuses in Hollywood today. High praise indeed, but with masterpieces like Boogie Nights, Magnolia, There Will Be Blood or The Master, the filmmaker deserves such honour. The expectations for his latest picture were (again) extremely high and it must be said: Inherent Vice does not fit in the above list. Is the new Anderson bad? No, only utterly incomprehensible (with a touch of genius, although this is mainly due to the excellent cast, because there is no other director who can inspire actors as he does).
The neon lights of the poster are perhaps reminiscent of the eighties, but this story is set in the 60's and based on the last book of Thomas Pynchon. A very controversial writer, because he is honoured by everyone, unfortunately almost no one knows what he is talking about. Inherent Vice is actually a book that can't be adapted to film, in terms of plot or story Paul Thomas Anderson failed. According to the director you don't even have to try, because the head fuck is supposed to be the fun for the viewer. That does not mean that something like that can't lead to interesting films, just think of The Long Goodbye. A good example by the way, just like Altman's masterpiece, you can describe Inherent Vice as a modern film noir.
Joaquim Phoenix as detective Larry "Doc" Sportell, never looked so good on John Lennon. Just like the murdered Beatle he likes to live in a daze, and the viewer must guess whether the detective is freaking out or not. Not an easy task, especially when he meets many colourful (also addicted) characters during the investigation of a kidnapped real estate businessman. The puzzle takes two and a half hours and after just 30 minutes the average viewer probably knows that it is better to give up trying to understand the plot. That does not mean that you will yawn during two hours, because this crime comedy remains incredibly fascinating. Josh Brolin shines again as a crazed cop who is addicted to bananas topped with chocolate, Owen Wilson surprises friend and foe as a snitch, and we should definitely keep an eye on Katherine Waterston, and even veterans like Eric Roberts (yes!) and Martin Short are sublime. A film to enjoy, just don't try to understand it...
Didier BECU
03/03/2015
---
Iedereen is het er vrijwel over eens dat Paul Thomas Anderson één van de weinige geniën is die je vandaag nog in Hollywood aantreft. Veel lof, maar met meesterwerken als Boogie Nights, Magnolia, There Will Be Blood of The Master verdient de filmmaker zulke eer. De verwachtingen voor zijn nieuwste prent waren dus (alweer) torenhoog gespannen en het moet worden gezegd: Inherent Vice past niet in het bovenstaande rijtje. Is de nieuwe Anderson dan slecht? Neen, alleen volslagen onbegrijpelijk (en tegelijkertijd een tikkeltje geniaal, alhoewel dat vooral door de voortreffelijke cast komt, want als er één regisseur is die het uiterste uit een acteur kan halen, dan is het Anderson wel!).
De neonverlichting van de poster doet misschien aan de eighties denken, maar dit verhaal speelt zich wel degelijk in de jaren 60 af en is gebaseerd op het laatste boek van Thomas Pynchon. Een zeer controversiële schrijver, omdat hij wel door iedereen wordt gelauwerd, helaas is er nauwelijks een mens die weet waarover hij het heeft. Inherent Vice is dus eigenlijk wederom zo'n boek dat niet te verfilmen is, en qua plot of verhaal is Paul Thomas Anderson daar ook niet in geslaagd. Je moet dat volgens de regisseur niet eens proberen, want de zogezegde headfuck is net het plezier dat de kijker aan deze film beleeft. Dat betekent niet dat zoiets geen interessante films kan opleveren, denk gewoon aan The Long Goodbye. Een goed voorbeeld overigens, want net als Altmans meesterwerk, mag je Inherent Vice gerust als een moderne film noir bestempelen.
Nog nooit leek Joaquim Phoenix als detective Larry 'Doc' Sportell zo sprekend op John Lennon. Net als de vermoorde Beatle leeft hij het liefst van al in een roes, en dus is het voor de kijker gissen of de speurneus aan het flippen is of niet. Geen gemakkelijke opgave, zeker niet als hij tijdens het onderzoek naar een makelaar, geconfronteerd wordt met talrijke, kleurrijke (ook verslaafde) personages. De puzzel duurt twee en een half uur en na amper 30 minuten geeft de modale kijker het wellicht op om de plot te ontcijferen. Dat betekent niet dat je de resterende twee uur op je horloge zal zitten te gapen, want deze misdaadkomedie blijft ontzettend boeiend. Josh Brolin schittert alweer als de krankzinnige flik Bigfoot, die verslaafd is aan bananen die met chocolade zijn overgoten, Owen Wilson verbaast vriend en vijand als onderkruiper, Katherine Waterston moeten we beslist in het oog houden, en zelfs oudgedienden als Eric Roberts (jawel!) en Martin Short zijn subliem. Een film om van te genieten; hem proberen te begrijpen doe je maar beter niet.
Didier BECU
03/03/2015
---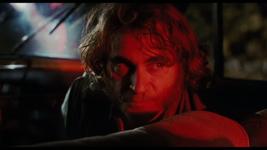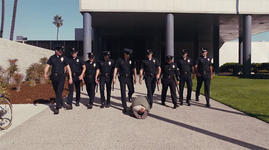 ---