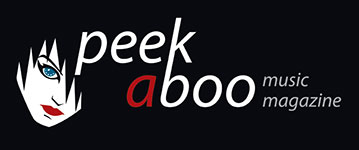 like this cd review
---
PAULINE MURRAY AND THE INVISIBLE GIRLS
CLASSICS: Pauline Murray And The Invisible Girls
Music
•
CD
Dreampop
•
New wave
•
Post Punk
[90/100]

Les Disques Du Crépuscule
28/10/2014, Paul PLEDGER
---
After knocking on the door of mainstream success with Penetration for one album at least - the band's energetic debut Moving Targets still very much a forward-thinking landmark of its time - Pauline Murray's charges called it a day after a troubled tour and poorly-received sophomore set Coming Up For Air in 1979.
Choosing to collaborate with a few Manchester musicians proved something of a stroke of genius - Murray made this superb self-titled debut with the aid of Martin Hannett, future partner Robert Blamire and Vini Reilly, now given a long overdue reissue courtesy of Crepuscule (the original vinyl-album was initially earmarked for release on the label, hence the connection).
Now expanded to two discs - one of studio and session material, the other of various live cuts from the early '80s tours - PMATIG sounds enriched after all these years festering in a dark cupboard. Musically less raw than Penetration, songs like Dream Sequence, Shoot You Down and Thundertunes are cheery new wave pop gems that still sparkle thirty-odd years later, all given that slightly gritty sheen by Hannett. Murray's voice is by turns expressive, wide-eyed and unique (comparisons to Siouxsie are unfounded, frankly) and suit the musical uppers and downers presented here.
And there aren't many of the latter - Mr X, one of the band's obvious highlights and one of the greatest singles issued at the time, brims with haunting menace, Judgement Day recalls early Psychedelic Furs or The Cure's dimmer moments and Drummer Boy is a stark, spatial melodrama that actually sounds a little out of place amongst its heftier peers on here.
As for the uppers, surely one song that should have been a single and a subsequent hit is Time Slipping. A slower, swirling, almost funky, dark-wave pop song worth cherishing, it's a great conclusion to side one (speaking in vinyl terms here) and acts as something of a centrepiece midway through the running order. I bloody love it.
You also get non-album single Searching For Heaven and a host of b-sides including SFH's pulsing Animal Crazy, a pre-cursor to earlier Factory attempts at indie-dance (New Order or Section 25, for example). The 1980 Peel Session is also all present and correct with Sympathy almost bordering on indie-disco - in 1980. The second disc gathers up various live versions of album tracks recorded around the UK and Holland and reveals what an accomplished band Invisible Girls were on the road (even minus Reilly who was probably doing Durutti things at the time). The Den Haag set is particularly impressive in places.
It's great to have this largely under-rated body of work back where it belongs - just like the imprint it originally appeared on, Pauline Murray and the Invisible Girls has proved Illusive to track down for too long. Now it's time to discover one of Murray's, Hannett's and Blamire's most important artistic committals to UK post-punk. This is your countdown - your starter for ten.
NB - if you head to Les Disques du Crepuscule direct, you may be able to get your hands on a lovely limited box-set version with shirt (designed by 4AD's Vaughan Oliver), signed print etc. The vinyl version features the album plus a bonus CD of Hannett's instrumental versions - feel free to salivate.
This review also appeared on Flipside Reviews
Paul PLEDGER
28/10/2014
---