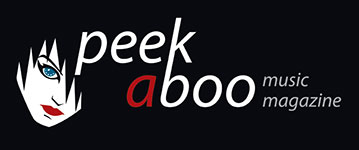 like this movie review
---
PEDRO ALMODOVAR
Los Amantes Pasajeros
Movie
Comedy
[60/100]

A-Film
10/10/2013, Didier BECU
---
Almodóvar is certainly one of the most important directors of Spanish cinema. Despite his current fame for psychological arthousethrillers such as La Mala Educaciòn, Volver, Los Abrazos Rotos or La Piel Que Habito, the cinematographer decided to return to his roots. It was his goal to give the Spanish audience a reason to laugh again, to escape themselves from the current eurocrisis, even if according to the director Los Amantes Pasajeros contains at the same time some strong criticism towards the Spanish politics. Honestly said we haven't seen that much of it, but nonetheless we saw strong references to his early works like Laberinto De Pasiones and of course that classic Mujeres Al Borde De Un Ataque De Nervios.
The whole movie takes place in a plane. Due to some technological error, the plane is forced to fly in circles above Toledo. Of course it wasn't Almodóvars goal to make some disaster movie. What we get is a hilarious comedy full of strange, flamboyant types. Nothing is serious, everything's a parody, just like life. Most of the conversation deal about love: broken relationships, but especially the hunger for the unknown and in Almodóvars case that's mostly gay love.
Many reviewers slashed down this picture. Some were saying that Almodóvar has become a director who has nothing left to tell, but at times it seems like it are the reviewers themselves who have no more words. It's definitely true that Los Amantes Pasajeros has not become another masterpiece. Even more, you never notice that this movie is made by the man who made gems such as La Mala Educaciòn. But still, if you don't count some embarrassing moments (like pursers singing I'm So Excited byThe Pointer Sisters), you can say Los Amantes Pasajeros is an amusing, entertaining comedy which is characterized by its splendid colors.
So yes, Los Amantes Pasajeros has its moments, even if our cinematographic heart longs to the psychological dramas.
In the Benelux Los Amantes Pasajeros has been released by A-Film on both dvd and (excellent!) Blu-ray.
Didier BECU
10/10/2013
---
Almodóvar, het boegbeeld van de Spaanse cinema en maker van loodzware arthousethrillers als La Mala Educaciòn, Volver, Los Abrazos Rotos en La Piel Que Habito liet begin dit jaar in een interview weten dat zijn nieuwste film een terugkeer naar zijn roots zou zijn. Naar eigen zeggen wilde hij de Spaanse bevolking na de eurocrisis wat reden tot lachen geven, ook al schuilt er volgens de cineast in Los Amantes Pasajeros eveneens heel wat kritiek op het Spaanse beleid. Veel hebben we daar eerlijkheidshalve niet van gemerkt, wel knipogen naar vroegere films als Laberinto De Pasiones en natuurlijk Mujeres Al Borde De Un Ataque De Nervios.
De film speelt zich de hele tijd in een vliegtuig af. Door een stuk landingsgestel moet het vliegtuig rondjes boven Toledo vliegen. Almodóvar maakt er echter geen rampenfilm van, wel maken we kennis met heel wat flamboyante typetjes. Niets is serieus, alles is een klucht, net zoals het leven dus. De meeste gespreken gaan over de liefde: kapot gelopen relaties, maar vooral de hunker naar het onbekende (en bij Almodóvar is dat de homoliefde).
Heel wat critici hebben zich gestoord aan deze prent. Al gauw werd Almodóvar bestempeld als de cineast die niks meer te vertellen heeft, maar wellicht zijn het de heren recensenten zelf die geen woorden meer vinden. Het is waar dat Los Amantes Pasajeros niet meer is dan een leuk tussendoortje en dat je geen seconde merkt dat dit dezelfde man is die een cinefiel meesterwerk als La Mala Educaciòn uit zijn mouw toverde. Maar toch, op enkele genante momenten na (bijv. nichterige pursers die plots I'm So Excited van The Pointer Sisters ten gehore brengen) is Los Amantes Pasajeros een aangename, onderhoudende komedie die vooral opvalt door zijn prachtige kitscherige kleuren. Als deze komedie een weerspiegeling is van de manier waarop Almodóvar de wereld ziet dan is deze aardbol inderdaad een regelrechte parodie geworden.
Neen, Los Amantes Pasajeros is beslist leuk, alhoewel ons cinefiel hart hoopt dat de Spaanse grootmeester snel naar zijn psychologische drama's terugkeert.
Los Amantes Pasajeros is in de Benelux uitgebracht op A-Film en is dat op zowel dvd als (een uitmuntende!) Blu-ray.
Didier BECU
10/10/2013
---