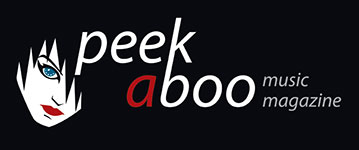 like this article review
---
PEER LEBRECHT (GOLDEN APES)
Ten Albums That Changed My Life
Article
11/12/2016, Didier BECU
---
We asked Peer Lebrecht of Golden Apes which ten albums changed his life...
What a lofty headline and what a challenge for the memory. Of course I can´t steadfastly claim that the following titles actually changed a life, because it is hard from the here and the now to lift the carpet of any causality, but I can assure that all the music below influenced a perception, cleared a view and altered a state of mind veritably. Anyway, here they are (in no particular order but according to the vividness of my recall):
DAVID BOWIE - Scary Monsters And Super Creeps
The first-ever Bowie album I called my own and of course the most relentless gateway to drugs. Its intensity, profoundness, variety and outlandishness made me want to be on the needle from the very first tune. From the seducing Teenage Wildlife to the chanting Because You´re Young to the just brilliant Ashes To Ashes - a genuine magnum opus, still compelling, even 26 years later and the starting point of a love affair, lasting one and a half decades so far, unswervingly, whatever sadness crossed its way.
DAVID BOWIE - Outside
Another Bowie and a towering landmark within my defined climes of exciting and sophisticated off-kilter avant-garde pop music. There´s so much inside that grabs and shakes you, there are so many layers, so many details, so much darkness and light, styles and moods – I can´t get tired of getting lost in its shady thicket. Mr. Garson´s piano irreversibly widened my limited scope of harmonics and with A Small Plot of Land the album houses one of my favorite Bowie tunes ever.
THE CURE - Faith
The Cure´s Faith entered my walkman (some of you may remember) when I was twelve and it stayed there for a long, long time, triggering the insight of the fact that I had found my first favorite band. Whatever its bleakness, its claustrophobic void and its damp weltschmerz had done with a teenagers mind, it felt soothing and pleasing, introversive and charmingly dazing. Nihilistic adolescence.
SANDOW - Fatalia
An album like an absorbing vortex of words and sounds, of pulsating energy and disturbing beauty. Dissecting and creating - a frenzy. Its diction, its lyrical orgy was far beyond anything I knew so far, thrilled me and shaped my understanding of language as an amorphous organism. One of the most underrated bands of this republic.
THE PSYCHEDELIC FURS - Mirror Moves
Though the most commercial and catchiest output by then and the preliminary peak of their musical realignment (I explored their oeuvre in an anti-clockwise direction), I admit that I really fell in love with its sweet melancholy and caramelized sadness. It was this melodic and candy-like heartache of songs like Heaven or Like A Stranger that made The Psychedelic Furs become trigger and remedy for this special kind of pleasing and solacing wistfulness, nesting in a young adults heart (and even nowadays still traceable, but Sssshhh!). The Ghost In You still wraps a soul in purple and fluffy melancholy, in neon light and gentle rain.
BUDD, FRASER, GUTHRIE & RAYMONDE - The Moon And The Melodies
A clever move, with the benefit of hindsight, to become addicted to The Moon and the Melodies, for it not only pushed me inside the glittering, arcane nebula of Cocteau Twins´ music (including the solo work of Mr. Guthrie), but it also led me to the soul-bedding ambient landscapes of Harold Budd, whose "White Arcades" tops this list in a parallel universe. The Moon and the Melodies is acoustic poetry, an aurora made of sounds and sensitivity, of harmony and Fraser´s voice. It is literally "ethereal", circling untouchably high above the majority of wannabes, who claimed that attribute as label later.
FIELDS OF THE NEPHILIM - The Nephilim
My ticket into the "serious" world of goth rock (off- and onstage) and for a long time role model for everything connected to this genre. Musically and visually. It was also my first cognizant point of contact with a certain kind of G-rated occultism beyond glass moving and Ouija board, leading from the "mad Arab´s" Kitab al-Azif to the Bible, pushing the first domino so to say.
NICK CAVE AND THE BAD SEEDS - Henry's Dream
The album that added Cave to my curriculum vitae and brought up the cognition that a shadowy and ominous gloom may well suit a certain kind of coolness (I mean a real coolness, not that clenched and rehearsed one!) and that the raw and stained roughness of (post-) punk can include a bohemian sense and sensibility in an exciting and agitating way. Together with the next one, Let Love In, it is for me the nucleus of Cave´s (and The Bad Seeds´) body of work.
THE CURE - Disintegration
I'm pretty sure that this album is on almost everyone's list, especially if you have a certain age or a passion for a particular genre of music. I took it from the radio during the last days of a dying country, it became the soundtrack to my teenage years. It is generally melancholy, a saturation of sweetness and despair, the synths and guitars are still a subjective measure of melodic aesthetics, with a peak in songs like Plainsong, Closing Down and especially the final song Untitled. That album was and still is everything The Cure ever meant to me.
SCOTT WALKER - Tilt
Walker's Tilt gave me the insight that sonic density and atmospheric authenticity are more than costumes and accessories. It touched me because I had never felt such a tangible acoustic eclipse before (after listening to certain types of so-called "dark" music). Tilt is gloom without makeup, coldness coming from the soul, and not composed with a catalog of known ingredients. The purest form of atmosphere, stripped to the bone.
Didier BECU
11/12/2016
---
We vroegen Peer Lebrecht van Golden Apes welke tien albums zijn leven veranderden.
Wat een uitdaging en welke herinneringen. Natuurlijk kan ik niet beweren dat de volgende platen een leven hebben veranderd, want het blijft moeilijk en wie weet is er zelfs geen oorzakelijk verband, toch kan ik je verzekeren dat alle muziek hieronder een invloed heeft gehad. Ze veranderde mijn bewustzijn. Hoe dan ook, hier zijn ze (in willekeurige volgorde, maar opgesomd zoals het in me opkwam).
DAVID BOWIE - Scary Monsters And Super Creeps
Het allereerste Bowie-album dat me aansprak en natuurlijk ook dat dat het meest over drugs gaat. Het is de intensiteit, de diepgang en de afwisseling. Vanaf het verleidelijke Teenage Wildlife tot Because You're Young of het briljante Ashes To Ashes - een echt magnum opus, nu nog steeds zo overtuigend, zelfs 26 jaar later en het beginpunt van een liefdesrelatie. Onwankelbaar, ongeacht het verdriet dat mijn weg kruiste.
DAVID BOWIE - Outside
Een andere Bowie-plaat en een torenhoge mijlpaal in de avant-garde popmuziek. Er is zoveel dat je pakt of dooreen schudt, er zijn zoveel lagen, zo veel details, zo veel duisternis en licht, stijlen en stemmingen. Het is moeilijk om niet te verdwalen in het struikgewas. Mr. Garson's pianowerk maakte mijn beperkte omvang van de harmonie breder en het album herbergt één van mijn favoriete Bowie-songs ooit.
THE CURE - Faith
Faith van The Cure zat steeds in mijn walkman (sommigen van jullie zullen zich dit misschien nog wel herinneren) toen ik twaalf was, en bleef daar voor een lange, lange tijd. Het album leidde tot het inzicht dat ik mijn eerste favoriete band had gevonden. Was het de somberheid, de claustrofobische leegte of de Weltschmerz? Ik weet het niet, maar het voelde rustgevend en aangenaam aan, introvert en charmant. Nihilistische volwassenheid.
SANDOW - Fatalia
Een album als een absorberende draaikolk van woorden en geluiden, een pulserende energie en een verontrustende schoonheid. Een razernij. De lyrische orgie ging veel verder dan alles wat ik toen wist, het vormde mijn begrip van de taal, net als een amorf organisme. Een van de meest onderschatte bands.
THE PSYCHEDELIC FURS - Mirror Moves
Hoewel het hun meeste commerciële en poppy hoogtepunt was (ik verkende hun oeuvre tegen de klok in), geef ik toe dat ik echt verliefd werd op de zoete melancholie en het gekarameliseerde verdriet. Het was dit melodieuze verdriet van songs als Heaven of Like A Stranger dat van The Psychedelic Furs een remedie maakte voor deze bijzondere vorm van weemoed, het nestelen in een jong volwassenen hart (en zelfs vandaag nog steeds traceerbaar, maar sssshhh!). The Ghost In You wikkelt je ziel in een paarse en zachte melancholie, in neonlicht en zachte regen.
BUDD, FRASER, GUTHRIE & RAYMONDE - The Moon And The Melodies
Een slimme zet, met het voordeel dat je eraan verslaafd werd. The Moon And The Melodies duwde me niet alleen in de schitterende, mysterieuze nevel van Cocteau Twins (met inbegrip van het solowerk van Mr. Guthrie), maar het leidde me ook naar de ambiente landschappen van Harold Budd, waarvan White Arcades bovenaan deze lijst staat. The Moon And The Melodies is akoestisch poëzie, een aurora van geluiden en gevoeligheid, van harmonie en natuurlijk Frasers stem. Het is letterlijk "etherisch"...
FIELDS OF THE NEPHILIM - The Nephilim
Mijn ticket tot de "ernstige" wereld van de gothicrock (op en af het podium) en voor een lange tijd een rolmodel voor alles wat met dit genre te maken had. Muzikaal en visueel. Het was ook mijn eerste aanspreekpunt voor occultisme, het bewegende glas en het Ouija-bord, de "mad Arab's", de Kitab al-Azif, de Bijbel, het was de eerste dominosteen om het zo te zeggen.
NICK CAVE AND THE BAD SEEDS - Henry's Dream
Het album dat Cave aan mijn curriculum vitae toevoegde. Een schaduwrijke en dreigende somberheid die goed bij dit bepaald soort koelte pastte (ik bedoel een echte koelte, niet zo'n gemaakte!) De rauwe en gebrandschilderde ruwheid van (post)punk gaven je een bohemien gevoel. Samen met Let Love In, is dit voor mij de kern van Cave's oeuvre.
THE CURE - Disintegration
I´m quite sure that this album is on almost everyone´s list who has a certain age and a certain passion for a particular musical genre (or at least a special coloring of the mind!). Taped from the radio during the last days of a dying land, it became an essential of my teenage life´s soundtrack. Its overall melancholy, its saturation of sweetness and despair, synths and guitars are still a personal stencil for melodic aesthetics and symphonious wellness, peaking in songs like Plainsong, Closing Down and above all the album´s closer Untitled. That album was and still is all The Cure ever meant to me.
SCOTT WALKER - Tilt
Walker's Tilt bracht me het inzicht dat sonische dichtheid en atmosferische authenticiteit meer is dan kostuums en accessoires. Het raakte me omdat ik na bepaalde vormen van zogezegde "donkere" muziek te hebben gehoord nog nooit zo'n tastbare akoestische eclips had gevoeld. Tilt is somberheid zonder make-up, kilheid die voortvloeit uit de ziel, het is niet samengesteld uit een catalogus van bekende ingrediënten. De zuiverste vorm van sfeer, gestript tot op het bot.
Didier BECU
11/12/2016
---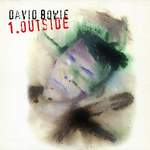 ---