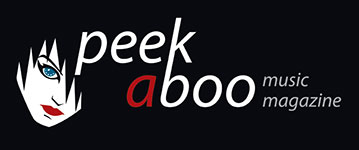 like this cd review

---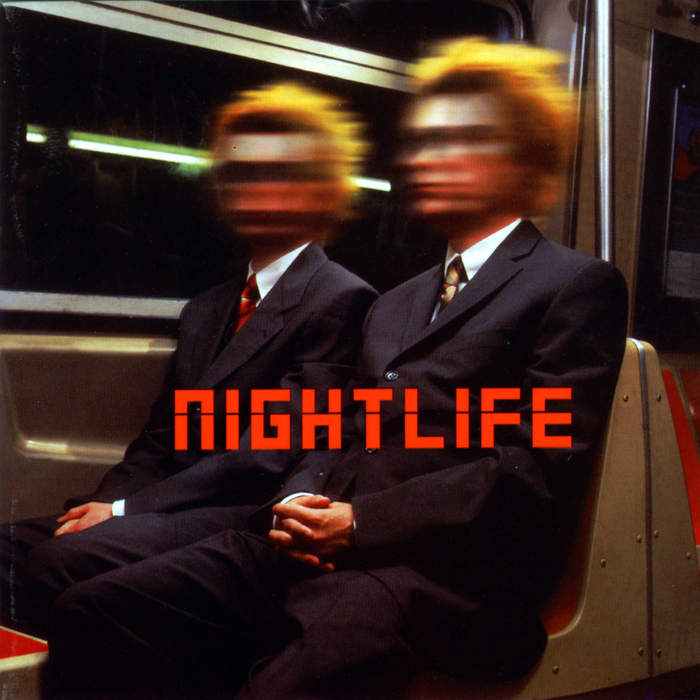 PET SHOP BOYS
Night Life
Music
•
CD
Synth Pop / Electro Pop
[88/100]

Parlophone
08/12/2016, Didier BECU
---
I confess, I've always had a love-hate relationship with Pet Shop Boys. Not because they are commercial (there is nothing better as heavenly pop), but I've always considered them as a band that is perfect for singles. Neil Tennant and Chris Lowe are indeed masters in writing the perfect pop song. Take one of their compilations, and you know what we mean. Making a good LP however was more difficult, because even though most of their best albums are okay, you often tend to skip a few songs.

Things were different with their seventh full-length album Nightlife in 1999, with many tracks of the flopped musical Closer To Heaven. Some say it was the intention of Tennant and Lowe to travel around the world with this musical, but the enthusiasm in London was so low, that the plan was put away quite fast. For Your Own Good is a nice track, characterized by a club sound, but it is only in Closer To Heaven that the gates of the melancholic pop hell are opened. The song sounds decadent, perverted and you clearly hear the love for disco (in the early days Pet Shop Boys were introduced to disco king Bobby Orlando, who was responsible for The Flirts). Actually, disco is the motive, and although you hear the echoes of Studio 54 in this masterpiece, Nightlife is a contemporary work of art.

New Order and Pet Shop Boys always were alike (just think of the electronic-single Getting Away With It), nevertheless the London duo never sounded so identical as New Order as on I Do Not Know What You Want, But I Can't Give It Any More.

They should have ommited Happiness Is An Option, but a few minutes you hear the touching Vampires. If you ever think a ballad is a way to unite lovers on the dance floor, just listen to this track and feel the tears rolling down your cheeks.

In Radiophonic you hear Kraftwerk vocoders, surrounded by heavenly disco sounds. Pet Shop Boys always sounded a bit like kitsch, and The Only One proves that they can do that in style! Boy Strange is another touching ballad. In Denial, the duo gets the charming assistance of pop queen Kylie Minogue.

And then there's New York City Boy. Granted, it sounds as catchy (or if you want as terrible) as In The Navy by Village People.

The CD ends with the bombastic, but wonderful Footsteps. Nightlife is disco pop in all its grandeur!
Didier BECU
08/12/2016
---
Ik beken, ik heb steeds een haat-liefdeverhouding gehad met de Pet Shop Boys. Niet omdat ze commercieel zijn (want er gaat niets boven hemelse pop), maar ik heb ze eigenlijk steeds als een singlesband beschouwd. Neil Tennant en Chris Lowe zijn inderdaad grootmeesters in het neerpennen van de perfecte popsong. Neem gewoon een compilatie van de twee, en je weet best wat we bedoelen. Een volwaardige lp maken was weliswaar iets moeilijker, want ook al zijn de meeste van hun platen best genietbaar, heb je toch vaak de neiging om een paar songs over te slaan.
Niet met hun zevende langspeler Nightlife uit 1999 met heel wat tracks uit de geflopte musical Closer To Heaven. Men gaat ervan uit dat het ooit de bedoeling was van Tennant en Lowe om met deze musical de wereld rond te trekken, maar het enthousiasme in Londen was zo klein dat ze de plannen vlugger dan voorzien opborgen.
For Your Own Good is een leuke track die het vooral van de clubsound moet hebben, maar het is pas in Closer To Heaven dat de poorten van de melancholische pophel definitief opengaan. De song klinkt decadent, pervers en je hoort duidelijk de voorliefde voor disco (de Pet Shop Boys werden trouwens voor het allereerst geïntroduceerd aan de discokoning Bobby Orlando die verantwoordelijk was voor bijv. The Flirts). Eigenlijk is disco de volledige drijfveer van Nightlife, en ook al hoor je de klanken van Studio 54 in dit meesterwerk, is dit een eigentijdse plaat.
De grens tussen New Order en Pet Shop Boys is altijd flinterdun geweest (denk gewoon aan de electronic-single Getting Away With It), toch klonk het Londense duo nooit zo perfect als New Order als op I Don't Know What You Want, But I Can't Give It Any More.
Misschien had men Happiness Is An Option uiteindelijk maar beter in de prullenmand gegooid, maar een paar minuten later hoor je het ontroerende Vampires. Als je ooit denkt dat een ballade alleen maar stroperige rommel is om geliefden op een dansvloer te verenigen, luister dan naar deze track en voel de tranen over je wangen rollen.
De titel laat het natuurlijk een beetje vermoeden, want op Radiophonic hoor je Kraftwerk-vocoders, omringd door hemelse discogeluiden.
Pet Shop Boys heeft ook altijd een beetje als kitsch geklonken en op The Only One bewijzen de twee dat ze dat met stijl kunnen! Boy Strange is alweer een ontroerende ballade. Op In Denial krijgt het duo de charmante assistentie van popkoningin Kylie Minogue.
En dan is er natuurlijk New York City Boy. Toegegeven, het klinkt even aanstekelijk (of zo je wil even onnozel) als In The Navy van Village People. De cd wordt afgesloten met het bombastische, maar alweer wondermooie Footsteps.
Nightlife is discopop in al zijn grandeur!
Didier BECU
08/12/2016
---