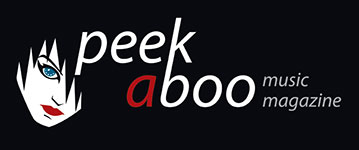 like this cd review
---
PETE AND THE PIRATES
One Thousand Pictures
Music
•
CD
Indie
•
Pop
•
Rock
[68/100]

16/08/2011, Bernadette ALLAERT
---
One Thousand Pictures is the second album by the British group Pete And The Pirates. The album contains pop songs that are built according to the well-known and approved pattern, but in order to become part of the Britpop-scene a few more steps should be taken.
The first song Can't Fish attracts attention, if only because of the opening sentence: something you fear came into town. Still, the song sounds a little too folky to be convincing. That lack of persuasiveness applies to the entire record. In the way the instruments are used, experiment and boldness are few and far between. It is mainly the building up of rhythms and the rhythm and tempo changes, that give the numbers the necessary verve. A start for experimentation can be heard in the song Winter 1. Also the lyrics can be worked on. It is a skill to make music and text coincide, or to write no-nonsense lyrics. Not everything needs to get bogged down in incomprehensible cryptic lyrics, but it is not enough to write down a few beautiful sentences and compose a musical framework around it.
The whole remains pale and lacks originality. This record does not contain the ultimate hit. One Thousand Pictures is a next step to outgrow, the try-out level. For the next album some more explicit style choices could be made​​. In order to score a hit Pete and his Pirates will have to look for a haunting melody.
Bernadette ALLAERT
16/08/2011
---
One Thousand Pictures is het tweede album van de Britse groep Pete And The Pirates. Het album bevat popsongs die volgens het beproefde stramien zijn opgebouwd. Om tot de Britpop-scène te gaan behoren moeten er echter nog enkele stappen gezet worden.

Het eerste nummer Can't Fish trekt de aandacht, al was het maar omwille van de openingszin: something you fear came into town. Toch klinkt het nummer een beetje te folky om overtuigend te zijn. En dat gemis aan overtuigingskracht geldt voor de gehele plaat. Er is weinig experiment en durf aanwezig in de manier waarop de instrumenten worden gebruikt. Het zijn vooral de opgebouwde ritmes en de ritme- en tempowisselingen die aan de nummers de nodige schwung geven. Een aanzet tot experiment is te horen in het nummer Winter 1. Ook aan de songteksten kan gewerkt worden. Het is een kunst om tekst en muziek te laten samenvallen, of om no-nonsense teksten te schrijven. Het is niet zo dat alles hoeft te verzanden in onbegrijpelijke cryptische songteksten, maar het opschrijven van een paar mooie zinnen en daar een muzikaal raamwerk rond componeren, is niet voldoende.
Het geheel blijft flauw en mist originaliteit. De ultieme hit zit hier voorlopig niet tussen. One Thousand Pictures is een volgende stap om het niveau van het repetitiekot te ontgroeien. Voor de volgende plaat zouden wat meer expliciete stijlkeuzes kunnen gemaakt worden. Om een hit te scoren zullen Pete en zijn Pirates op zoek moeten gaan naar een beklijvende melodie.
Bernadette ALLAERT
16/08/2011
---