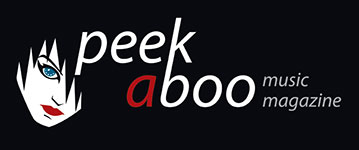 like this cd review
---
PETE SHELLEY
Cinema Music and Wallpaper Sounds
Music
•
CD
Indie Rock
•
Post Punk
Caroline International
10/12/2016, Paul PLEDGER
---
This limited-edition release of 'seminal electronic work' by one of the UK's oft-overlooked synth-pop creators doesn't just hold retro sway with the contents' origins - new-wave designer Malcolm Garrett has crafted the somewhat minimal sleeve and post-punk observer and archivist Jon Savage formulated the sleeve-notes. So that's a tick-list in itself. Add in the composer's CV - co-founder and singer of Buzzcocks, plus responsible for a string of cerebral synth-pop albums in the '80s before regrouping the former and resuming live duties - and Cinema Music becomes something of an astonishing album.
This is the 1976 that wasn't made public. Beyond punk's sneering snotty underbelly, disco's rigidly streetwise candour and prog's occasionally po-faced histrionics, electronic music was largely overruled by the mainstream music-press and the opinion-worshipping record-buying public of the time. Kraftwerk, Cluster, Neu! and Can weren't exactly flavour of the month with UK audiences in the mid-'70s, although this shameful state of affairs began to change with the advent of Trans Europe Express.
Shelley's contribution to electronica began in 1974 with the distorted primitive machined oscillations that went on to form the album Sky Yen, finally issued in 1980. Cinema Music isn't dissimilar in that it's a vocal-free experience, however the final result is somewhat more listenable, save for the discordant diz-rhythmia generated at various intervals in Part Two. Before all that, the 21-minute first track utilises the deftest of drum machines, pulsating keyboards and random ad-hoc melodies that gradually fuse into a funereal sombre denouement.
The aforementioned side two is less restrained and more like random druggy library music for those that hate to sleep. A mite disturbed, schizoid even, Part Two rattles around like ball-bearings in a tin, replete with ad-hoc melodies and monotone indistinct cacophonous stabs.
Poles apart from Shelley's later radio-friendly solo efforts and earlier Buzzcocks anthems, Cinema Music and Wallpaper Sounds nonetheless inadvertently carries the punk aesthetic of doing what you want and doing it yourself. A curio brimming with heritage and charm.
This review also appeared on Flipside Reviews
Paul PLEDGER
10/12/2016
---