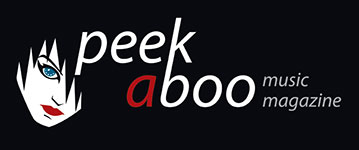 like this book review
---
PETER ACKROYD
Poe, A Life Cut Short

Edgar Allan Poe, de biografie
Book
[80/100]

16/08/2011, Bernadette ALLAERT
---
Atypical of a biography is that the genre is considered to be non-fiction, while the text is written in a narrative way. One does not exclude the other, but there are risks involved. Biographers have to watch out for these pitfalls: The narrative structure should not tend to anecdotes, which make the report of the facts implausible. Or, if an author emphasis is too much on the factual aspects of the story, and therefore the scientific foundation, we run the risk of the whole results being a boring list of events. Sometimes, biographies let hear, so to speak, a latent drum sound, the drums that the drummer of the circus orchestra plays in order to build up the tension of the act. Such an approach feeds the sensationalism. Other biographies seem to have been written in a whispering tone, as if the facts are rumours.
Also as a reader one needs to know what one reads: a romanticized version of the facts (that genre belongs to what is called fiction), a scientifically annotated report (with one third of the book containing footnotes), or a substantiated, historically accurate account that is written in an enthralling way with respect for the person who is subject of the biography. In the latter case, the reader must trust the author because what is said cannot be verified by means of an extensive series of notes.
Consideration should also be taken, ​​concerning the subject of the biography. As a public figure you have to allow a viewing into your life. When a person is already mentioned on the list of historical figures, biographers will afford themselves this viewing. However, misconceptions may lead to persistent myths and misunderstandings. Such an approach feeds, again, the sensation, because a life is boring without temperament, conflict, deception, intrigue, ..., you name it. An example is the taunting tone of the necrology written by Griswold and published the day after Poe's funeral. The content of the memoir provoked replies, but the defamation of Poe's name was commonplace for the rest of the 19th century.
Poe, A Life Cut Short describes the life of the author in a brief but penetrating way. The chapters in the book are short and have clear titles: the victim, the orphan, the schoolboy, etc. The book starts with the report of Poe's death in mysterious circumstances. Poe was found in a pub in Baltimore. He was in a delirium. He died a few days later on 8 October 1849. As from Chapter 2, the chronology of life is the lead of the story. Yet the mystery of his death sets the tone for the description of a life full of drama, alcohol and poverty. Poe is described as a charming and courteous man, but when he drank he was a spitfire and troublemaker. The story of Poe's live is an alternation of stories about changing jobs, grinding poverty, the constant moving, periods of excessive drinking, and the complex relationship with women. Ackroyd, a famous biographer, writes about these topics in a respectful way. Since this is a brief biography, there are many facts in the book. There is little room for context. The book contains many quotations from contemporaries. Ackroyd also indicates which statements should be taken with a grain of salt. He reminds the reader occasionally (but rightly) of the fictional aspect of memory. The book does not fall into unbelievable anecdotes, does not list a boring overview of facts, does not seek sensation. Poe, A Life Cut Short is a fascinating story with great respect for the person. All this makes the book an intriguing story about a man who has become the prototype of the poète maudit, the damned soul, the wanderer.
In the chronology of the biography, the works of Poe are mentioned. There is much to say about the originality of his work, his interpretation of the gothic tradition in literature and the management and control with which his works are composed. These topics will be addressed at a different time in a review of Poe's stories. But yet this -
One chapter in the book is devoted to a work of Poe, namely the text which is considered his masterpiece: The Raven. In the clip shared on this web page, Willem Dafoe reads the poem. The recording is a track from the concept album The Raven by Lou Reed. Even when the text is not at hand to follow - listen to the cadence, tone and musicality of the language. In that context, a statement by the master himself: Poetry is about indefinite sensations, where music is an essential part of it, since the concept of the beauty of sound is our mist indefinite sensation.
Publisher: New York : Nan A. Talese/Doubleday
ISBN: 9780385508001
Bernadette ALLAERT
16/08/2011
---
Het atypische aan een biografie is dat het genre tot de non-fictie wordt gerekend, maar dat de tekst toch op een verhalende manier is geschreven. Het een sluit het andere uiteraard niet uit, maar hier zitten risico's aan vast. Biografen moeten uitkijken voor de volgende valkuilen: het verhalende aspect mag niet neigen naar anekdotiek, waardoor het verslag van de feiten ongeloofwaardig wordt. Of, wanneer men als auteur een te grote nadruk legt op de feitelijke aspecten van het verhaal, en derhalve de wetenschappelijke onderbouwing, dan dreigt een en ander te resulteren in een droge opsomming van voorvallen. Het komt voor dat biografieën, bij wijze van spreken, een latent tromgeroffel laten horen, het geroffel dat de drummer van het circusorkest speelt om de spanning van de act op te bouwen. Een dergelijke aanpak voedt de sensatiezucht. Andere biografieën lijken op fluistertoon te zijn geschreven, alsof de feiten roddels zijn.

Ook als lezer moet men weten wat men leest: een geromantiseerde versie van de feiten (dat genre behoort dan weer tot de fictie), een wetenschappelijk geannoteerd verslag (waarbij een derde van het boek voetnoten bevat), of een onderbouwd, historisch correct relaas dat op een boeiende manier is geschreven met respect voor de persoon die onderwerp is van de biografie. In het laatste geval moet men als lezer vertrouwen hebben in de auteur omdat wat beweerd wordt niet kan worden geverifieerd aan de hand van een uitgebreid notenapparaat.
Er dient vooraf ook nog een bedenking gemaakt te worden over het onderwerp van de biografie. Als publieke figuur moet je inkijk in je leven toestaan. Wanneer betrokken persoon reeds in de lijst van historische figuren is opgenomen, dan zullen biografen zich die inkijk permitteren. Misvattingen kunnen echter aanleiding geven tot mythevorming en hardnekkige misverstanden. Dergelijke aanpak voedt, andermaal, de sensatie, want wat is een leven saai zonder temperament, conflict, bedrog, intrige, …, noem maar op. Voorbeeld hiervan is de beschimpende toon van de necrologie die door Griswold de dag na Poe's begrafenis werd gepubliceerd. De inhoud van het gedenkschrift lokte replieken uit, maar de belastering van Poe's naam werd gemeengoed voor de rest van de 19e eeuw.
Edgar Allan Poe, de biografie beschrijft het levensverhaal van de schrijver op een beknopte maar indringende manier. De hoofdstukken in het boek zijn kort en hebben duidelijke titels: het slachtoffer, de wees, de schooljongen, enz. Het boek begint met het verslag van Poe's dood in mysterieuze omstandigheden. Poe werd aangetroffen in een kroeg in Baltimore, waar hij in een delirium verkeerde. Hij stierf een paar dagen later op 8 oktober 1849.Vanaf hoofdstuk 2 is de chronologie van zijn leven de leidraad van het verhaal. Toch zet het mysterie van zijn dood de toon voor de beschrijving van een leven vol drama, alcohol en armoede. Poe wordt beschreven als een innemend en voorkomend man, maar wanneer hij gedronken had was hij een driftkop en herrieschopper. Het levensverhaal van Poe is een afwisseling van verhalen over wisselende baantjes, schrijnende armoede, het voortdurend verhuizen, periodes van overmatig drankgebruik, en de complexe relatie met vrouwen. Ackroyd, vermaard biograaf, schrijft hierover op een respectvolle manier. Aangezien het om een beknopte biografie gaat staan er heel veel feiten in het boek. Er is weinig plaats voor context. Het boek bevat relatief veel citaten van tijdgenoten. Ackroyd geeft ook aan waar de uitspraken met een korrel zout dienen genomen te worden. Hij wijst de lezer af en toe (terecht) op de verdichting van de herinnering. Het boek vervalt niet in ongeloofwaardige anekdotiek, bevat geen droge opsomming van feiten, zoekt geen sensatie. Edgar Allan Poe, de biografie is een boeiend relaas met veel respect voor de persoon. Dat alles maakt het boek tot een intrigerend verhaal over een man die het prototype is geworden van de poète maudit, de verdoemde ziel, de zwerver.
In de chronologie van de biografie worden de werken van Poe genoemd. Er valt veel te zeggen over de originaliteit van zijn werk, zijn interpretatie van de gothic traditie in de literatuur, en de beheersing en controle waarmee zijn werken als het ware zijn gecomponeerd. Deze topics zullen op een ander moment aan de orde komen in een bespreking van Poe's verhalen. Toch dit –
Eén hoofdstuk in het boek is gewijd aan een werk van Poe, namelijk de tekst die als zijn meesterwerk wordt beschouwd: The Raven. In de op deze webpagina gedeelde clip leest Willem Dafoe het gedicht. De opname is een track uit het conceptalbum The Raven van Lou Reed. Ook wanneer men de tekst niet bij de hand heeft om te volgen – luister dan naar de cadans, de toon en de muzikaliteit van de taal. En in dat verband, een uitspraak van de meester zelf: Bij poëzie gaat het om onbepaalde gewaarwordingen, waar muziek een essentieel onderdeel van uitmaakt, aangezien het begrip van de schoonheid van geluid onze meest onbepaalde gewaarwording is.
Uitgeverij: Karaat, Amsterdam
ISBN: 978 90 797 7002 1
Bernadette ALLAERT
16/08/2011
---