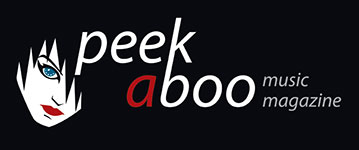 like this article review
---
PETER BELLAERT (KONER)
Ten Albums That Changed My Life
Article
11/12/2015, Didier BECU
---
Peek-A-Boo was so kind to let the female half of Koner (Els) go first, but as a duo consists of two, we also want to know which records changed Peter's life.

I made a selection of 10 albums which have influenced me, but it was quite difficult because there are a lot more good albums, and they actually cover a certain period in my life and each album has a memory. So, I look on my record shelves and chose these albums.

1. ANNE CLARK Joined - up writing
I got to know her music halfway through the 80s at parties. The synths, synth drums and her way of singing inspired me. The 80s were dark times and entertainment was totally different. Going out in that period meant that Our Darkness by Anne Clark was played at parties and it was the typical hard snare drum that always fascinated me. I wanted to know how the tracks were made by Anne Clark and what she used, as this always was a quest. This was also the way I like to hear a synth: threatening, rude and innovative!
2. LIAISONS DANGEREUSES - Liaisons Dangereuses
Los Ninos Del Parque was also one of those records! I still see the image of people dressed in black who were doing their typical dance, mixed with synth drums and rhythmic sequences. Their sound was unique and very recognizable. The short synth sounds were clearly at the fore in the mix. The album was unknown. I later discovered it and it still is original, as it was mainly done with the Korg MS20 DE synth.
3. MALE OR FEMALE - Primitive Reflections Twisted From Sound
I got to know their music at a festival. I thought it was BIMfest and I immediately noticed the combination of image and sound. There were dance influences in their music, combined with industrial sounds, and when I heard that Male Or Female was a side project of Front 242, the picture was right. They had a less analogue sound, but for me it was a mix of digital and analogue sounds with the capabilities of the latest techniques.
4. TORUL - Tonight We Dream Fiercely
One of the projects of which I can't understand that the radio doesn't play them. Their productions are top and it's just pop music, but they use different sounds that are more raw and the voice makes it just a bit more accessible. They dare to use influences of trance, 80's pop and bold synth sounds (I mostly hear Virus Ti) in a different way. It's also different because of their obstinacy. It reminds me of bands from the 80s that stood out because of the personal sound and that were no mainstream. This is also the reason why they can't be played on the radio, I guess, but I think their music is great. Especially the quality of the synth sounds and the production inspires me.
5. HAROLD BUDD/BRIAN ENO - The Pearl
I always admired Brian Eno for his earlier work in which you can dream away. Leave a candle burning and put on the album The Pearl and you're in ecstasy. Their Memories is my favorite, but also on other albums you find jewels, An Ending, for example. What fascinates me is how one synth and an acoustic instrument, in combination with an Eventide effect, can become a typical sound. With some musical notes only, he creates such a dreamlike atmosphere. The right tone and the DX7 sound with proper configuration of effects, and you have The Pearl. For me this is the example that you can do much with little and this actually is the way it should be, Brian Eno is a master.
6. GUY J - 1000 Words
One of the best albums of the progressive genre of the last years is 1000 Words. It's an album that carries you away and has a perfect structure. It is a combination of rhythm and dreamy sounds with a lot of repeating effects that makes you hungry for more. I mostly hear the Poly Evolver by Dave Smith. He uses the good analog delay with the typical distortion in this synths. You have many possibilities with the Virus Ti. Unfortunately, I do not hear his music on the radio, but I especially admire how he, just like Brian Eno, can create a combination of effects on well-chosen sounds.
7. LAKKER - Tundra
Is it industrial, techno or ambient? It is a combination and it was very recently released on the R&S label of which I just can say that they are really doing well, because they dare to release bold music without thinking that it must be mainstream. I hear fat beats with deep sub sounds underneath, combined with deep pads sometimes, then suddenly something you do not expect at all. I am inspired by this because I actually hear industrial or techno how it ought to sound in the year 2015. When in 10 years I will listen to this album, I'll be proud that it is in my collection.

8. APHEX TWIN - Ventolin
A familiar name, but also someone who made music without the intention to adapt to the needs of someone else, but who did what he wanted to do and became a big name. Ventolin is a lesser known work and it is actually a collection of several mini EPs. I really would call this insane, because the sequences are distorted sounds with strange rhythms, but nevertheless, he manages to make a melody or create an atmosphere. It inspires me that you don't need to work as it should be, but follow your own feelings. Just as Els and I sometimes do with Koner: just below the mainstream.

9. CJ BOLLAND - The 4th sign
I have many memories about the time when I went to underground party during the 90s. You could go to a club to discover records that you never heard before and secretly go to the turntables of the DJ to see which record he was playing, and then a week later you went to Music Man in Ghent (famous record store-ed.). Nightbreed, Mantras and Camargue are my favorites on this album. For me this was simply "wow" and the best album by CJ Bolland. He sometimes used a combination of a single bass drum and a hi-hat with a mysterious sound, but it was enough to make you go to the dance floor. It was a winner, but these days it is slightly less technically innovative because now there are more opportunities, but an album full of memories of a magical time when you could hear totally unknown records in a club.

10. SIGUE SIGUE SPUTNIK - Flaunt it
I still have the video clip of Love Missile F1-11 in mind with that typical Terminator content in combination with the track. The whole album was unique, because it was a combination of synth sounds with guitars and energetic vocals of the singer. It is very energetic and original and a sort of electronic Slayer. The tracks were full of samples of Terminator-like robot sounds and this was also their distinctive and recognizable sound. A forgotten golden gem from the 80s!
Didier BECU
11/12/2015
---
Peek-A-Boo was zo vriendelijk om de vrouwelijke helft van Koner (Els) eerst aan bod te laten komen, maar omdat een duo nu eenmaal uit twee bestaat, willen we ook weten welke platen Peters leven hebben veranderd
Ik heb een keuze gemaakt van de 10 albums die me beïnvloed hebben, maar dit was ook wel best moeilijk, want er zijn er een pak meer en dit gaat eigenlijk ook over een bepaalde periode in mijn leven en aan ieder album hangt er wel een beeld of herinnering. Ik ben dus in mijn platenrekken gaan snuffelen en heb er de volgende albums uitgehaald.
1. ANNE CLARK - Joined up writing
Ik heb haar muziek leren kennen halfweg de 80s bij vrienden en op fuiven en het waren de synths, synthdrums en de manier van zingen en spreken van Anne Clark die me inspireerden. Het waren ook donkere tijden in de 80s en ook het uitgaan was totaal anders. Als ik in die periode uitging was het vooral Our Darkness van Anne Clark dat op fuiven werd gedraaid en het was ook die typische harde snaredrum die me altijd zo fascineerde. Ik vroeg me toen af en wilde ook weten hoe de tracks van Anne Clark gemaakt zijn en wat ze gebruikte, want dit was altijd de vraag en zoektocht. Dit was ook de manier waarop ik een synth graag hoorde. Dreigend en ruw en toen wel vernieuwend!

2. LIAISONS DANGEREUSES - Liaisons dangereuses
Los Ninos Del Parque was ook zo één van die platen waarvan ik het beeld nog altijd voor me zie, waarop de mensenin het zwart gekleed hun typische dans deden op de synthdrums vermengd met rytmische sequences. Hun sound was uniek en heel herkenbaar en klonk voor mij ook hard door bepaalde korte synthsounds die heel duidelijk vooraan in de mix zaten. Het album was iets onbekend dat ik nadien heb leren kennen en de plaat is nog steeds origineel, hier was het vooral de Korg MS20 DE synth.

3. MALE OR FEMALE - Primitive Reflections Twisted From Sound
Ik heb hun muziek leren kennen op een festival. Ik dacht dat het BIMfest was, en dit was iets wat me direct opviel door de combinatie van beeld en geluid. In de muziek waren er dance-invloeden gecombineerd met industrial sounds en toen ik hoorde dat het een zijproject was van de gasten van Front 242, klopte het plaatje. Zij hadden een iets minder analoge sound, maar het was voor mij een mengeling van digitale en analoge geluiden met de mogelijkheden van de laatste technieken toen die tot op het bot toegepast werden. Het fascineerde me vooral hoe alles in hun muziek bewoog door verschillende elementen die op het gepaste moment geautomatiseerd en gecontroleerd veranderden doorheen hun tracks.

4. TORUL - Tonight We Dream Fiercely
Eén van de projecten waarvan ik niet kan begrijpen dat je ze niet op de radio hoort, is van de mensen van Torul. Hun producties zijn heel kwalitatief en het is gewoon popmuziek, maar ze gebruiken andere sounds die ook rauwer kunnen zijn en de stem maakt het net weer wat toegankelijker. Zij durven het op een andere manier te doen met trance, 80's popinvloeden, gewaagde synthsounds (ik hoor hier vooral de Virus Ti ) en dan weer net anders door hun eigenzinnigheid. Het doet me denken aan bands uit de 80s die opvielen door hun eigen sound en die geen mainstream waren. Dit zal nu ook wel de reden zijn waarom ze hier niet op de radio gedraaid worden, maar ik vind hun muziek fantastisch en hier is het vooral de kwaliteit van de synthklanken en productie die me inspireert.
5. HAROLD BUDD/BRIAN ENO - The pearl
Brian Eno heb ik al altijd bewonderd voor zijn oudere werk waarop je kan wegdromen. Laat een kaars branden in combinatie met het album The Pearl en je ben in extase. Their Memories is hier mijn favoriet, maar ook op andere albums heb je pareltjes, zoals bijv. An Ending. Wat me hier fascineert is hoe hij met één synth of akoestisch instrument in combinatie met een Eventide-effect zijn eigen sound creëert en met enkele noten een dromerige sfeer kan maken. De juiste noot en een DX7-sound doorheen een goede configuratie van effecten, en je hebt The Pearl. Dit is voor mij het voorbeeld dat je met weinig veel kunt doen en dit is eigenlijk ook de manier hoe het zou moeten, want hier is Brian Eno heer en meester.

6. GUY J - 1000 Words
Eén van de beste albums van de laatste jaren uit het progressieve genre is wel 1000 Words. Het is een album waarin je wordt meegesleurd en het heeft een perfecte opbouw. Het is een combinatie van ritme en dromerige sounds met veel effecten die blijven herhalen, waardoor je blijft luisteren omdat je honger krijgt naar meer. Ik hoor hier vooral de Poly Evolver van Dave Smith en hij gebruikt volgens mij deze ook de goeie analoge delay met de typische distortie in deze synth die deze sfeer oproept in combinatie met de vele mogelijkheden die je hebt om alles te automatiseren in de Virus Ti. Zijn muziek hoor ik helaas ook niet op de radio, maar ik heb vooral bewondering voor de manier waarop hij net als Brian Eno sferen kan creëren van een combinatie van effecten de goed gekozen geluiden.

7. LAKKER - Tundra
Is het industrial, is het techno of is het ambient ? Het is een combinatie en werd ook heel recent uitgebracht op het R&S-label waarvan ik enkel maar kwijt kan dat ze echt goed bezig zijn, want zij durven weer gewaagde muziek uit te brengen zonder te denken dat het mainstream moet zijn. Ik hoor hier vette beats met daaronder diepe subsounds, gecombineerd met soms deep pads, met dan plots weer iets wat je totaal niet verwacht. Ik ben hierdoor geïnspireerd omdat ik eigenlijk industrial of techno hoor op een andere manier dan het eigenlijk zou moeten klinken anno 2015. Als ik dit album binnen 10 jaar nog eens beluister, zal ik fier zijn dat ik het heb.

8. APHEX TWIN - Ventolin
Een bekende naam, maar ook iemand die nooit muziek heeft gemaakt met de bedoeling zich aan te passen aan de behoeften van iemand anders, maar die gewoon zijn eigen ding deed en daar een grote naam is geworden. Ventolin is één van zijn minder bekende werken en het zijn eigenlijk verschillende mini-ep's. Ik zou deze ep's gestoord noemen, want het zijn sequences van distorted sounds samen met ritmes die eigenlijk niet altijd op maat zijn of onderbroken zoals het hoort, en klanken die eigenlijk niet getuned zijn, maar waarbij hij er toch in slaagt een melodie of sfeer te creëren. Wat me hier inspireert, is het feil dat je het niet altijd moet doen zoals het hoort, maar vooral op je eigen gevoel moet werken. Zoals Els en ik het met Koner ook soms doen: Just below the mainstream.

9. CJ BOLLAND - The 4th sign
Ik heb hieraan ook veel herinneringen van toen ik naar de undergroundparty's in de 90s ging, toen je nog naar een club kon gaan om platen te horen die je nog nooit had gehoord en stiekem naar de platenspelers van de DJ ging kijken om te weten welke plaat ze speelden, om die de week nadien dan te zoeken in Music Man in Gent. Nightbreed, Mantra en Camargue waren mijn favorieten op dit album. Toen was dit voor mij wow en ook het beste album voor mij van CJ Bolland. Hij gebruikte soms een combinatie van enkel een bassdrum en hihat met een mysterieuze sound, maar dit was al genoeg om boven de dansvloer te hangen. In die tijd een topper, maar nu wel iets minder vernieuwend omdat er nu technisch gezien meer mogelijkheden zijn; maar een album vol herinneringen aan een magische tijd waarin je in een club nog totaal onbekend werk kon horen.
10. SIGUE SIGUE SPUTNIK - Flaunt it
Ik zie nog steeds de videoclip van Love Missile F1-11 in gedachte met het typisch Terminator-gehalte in combinatie met de track. Heel het album was toen ook uniek omdat het een combinatie was van synthsounds met sleurende gitaren en het energieke zanggedeelte van de zanger, met daarop de korte delays, waarbij geregeld aan de delaytijden werd gedraaid. Het is zeer energiek en origineel of beter een soort elektronische Slayer. De tracks zaten vol samples van Terminator-achtige robotsounds die uit alle hoeken kwamen en dit was ook hun eigenzinnige en herkenbare sound. Een vergeten gouden blokje uit de 80s!
Didier BECU
11/12/2015
---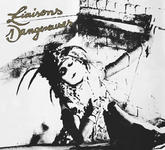 ---