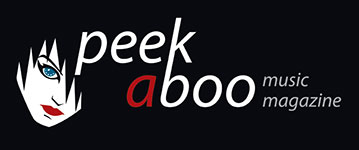 like this movie review
---
PETER BROSENS & JESSICA WOODWORTH
ALTIPLANO
Movie
[79/100]

03/03/2013, Didier BECU
---
Peter Brosens is along with his partner in crime Jessica Woodsworth one of the most brilliant moviemakers from Belgium. Their latest picture The Fifth Season was hailed at the Filmfestival from Ghent this year. Peek-A-Boo thought it was a good idea to put the attention of our readers to some of his previous works, the highly acclaimed Altiplano for example.
This movie was entirely shot in Peru and is based on the tragic event from 2000 when 120 kilos of quicksilver got dumped in Choropampa. According to the director such things are daily events in Peru, but sadly enough it was only the case of Choropampa that made the news.
The story is replaced to the small village Turubamba. We follow Grace, a war-photographer who is nominated for a Pullitzer-price. Grace (Jasmine Tabatabai) refuses the award as the picture is taken for all the wrong reasons. She is in love with Max (Olivier Gourmet), an oculist who dies under strange circumstances. At the same time a young woman Saturnina (Magaly Solier) is in panic as her young lover got killed by the poisoning of quicksilver. Saturnina decides to protest against the murderers of her husband, she gets the help from Grace.
Altiplano is not only a shocking eco-drama, the two directors also use a splendid photography which will make you more than once speechless. This movie is a real tip for lovers of worldcinema, even if the roots are Belgian.
The dvd is available through Contact Film.
Didier BECU
03/03/2013
---