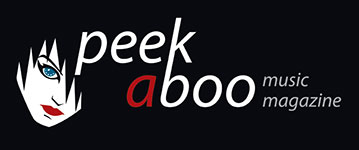 like this movie review
---
PETER CORNWELL
Mercy
Movie
Horror
[53/100]

Universal Pictures
31/03/2015, Didier BECU
---
There appears to come no end to the adaptations of the writings of Stephen King, because Mercy is the next one. You do not immediately have to run to the library , because it is a short story from the Skeleton Crew collection from 1985, titled Gramma. However, the biggest asset is not the author, but Chandler Riggs, the kid from the popular The Walking Dead. Riggs plays the role of George, who feels strongly attracted to his grandmother Mercy (Shirley Knight). It's getting worse with the old grandmother and the family decides to let her spend her last days in family circle rather than in an retirement home for old people. During these last days, George discovers the dark secrets of his grandmother, as she is indeed a witch.
Despite the fact that Mercy is a small movie that was doomed from its early days to land on the DVD market, director Peter Cornwell, who previously directed The Haunting In Connecticut, could count on a well-known cast. Obviously there is the young Chandler Riggs, who you might forever link with his Walking Dead character Carl Grimes, but there are also Frances O 'Connor and Dylan McDermott. Although the film clearly focuses on Riggs' popularity, Shirley Knight stars as an interesting grandmother. Thanks to her (at times insane) performance, you never notice that the movie was made with dirt-cheap special effects. Real shock effects are not included, certainly not in the first half hour, but despite that Mercy is still a nice horror thriller.
Mercy is now out on DVD by Universal.
Didier BECU
31/03/2015
---
Er blijkt voorlopig geen einde te komen aan de Stephen King-verfilmingen, want Mercy is alweer zo eentje. Je hoeft niet meteen naar de bibliotheek (voor zo lang die nog bestaan!) te rennen, want het gaat om een kortverhaal uit de Skeleton Crew-collectie uit 1985 en dan nog met als titel Gramma. De grootste troef is evenwel niet de auteur, wel Chandler Riggs, het jochie uit de razend populaire The Walking Dead. Riggs vertolkt de rol van George, die zich sterk aangetrokken voelt tot zijn grootmoeder Mercy (Shirley Knight). Het gaat steeds slechter met de oude oma en de familie beslist dat ze haar laatste dagen in gezinskring door kan brengen in plaats van in een kil bejaardentehuis. Tijdens deze laatste dagen ontdekt George de donkere geheimen van zijn oma, zij is namelijk een heks.
Ondanks het feit dat Mercy een kleine film is die vanaf zijn begindagen was gedoemd om in de videorekken te belanden, kon regisseur Peter Cornwell, die eerder al The Haunting In Connecticut draaide, toch op een bekende cast rekenen. Uiteraard is er de jonge Chandler Riggs, die je wellicht eeuwig met zijn Walking Dead-personage Carl Grimes zal vereenzelvigen, maar er zijn ook Frances O' Connor en Dylan McDermott. Alhoewel de film duidelijk focust op Riggs, is het vooral Shirley Knight als grootmoeder die het aandachtspunt van de film vormt. Dankzij haar (bij momenten krankzinnige) vertolking merk je niet eens dat de film is gemaakt met spotgoedkope special effects. Echte schrikeffecten zijn er niet, zeker niet in de eerste helft, maar desondanks is Mercy toch een leuke horrorthriller.
Mercy is vanaf nu op dvd uit via Universal.
Didier BECU
31/03/2015
---
---