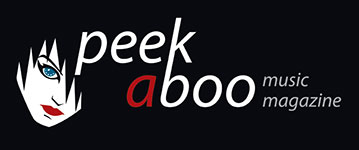 like this movie review
---
PETER JACKSON
The Hobbit: The Desolation Of Smaug (Extended Edition)
Movie
Adventure
•
Fantasy
[75/100]

Warner Home Video
05/11/2014, Didier BECU
---
It was recently announced that the Lord Of The Rings Trilogy by Peter Jackson is the most expensive one in movie history. 310 million dollar is indeed a figure to make you dizzy. A huge risk. No worries however as The Return Of The King alone was good for 1 trillion dollars!
In December 2014 the last part The Battle Of The Five Armies will be in the cinema. To warm you up Warner has released the extended edition of its predecessor The Hobbit: The Desolation Of Smaug. Stuff for anyone who calls himself a fan of Bilbo Baggins (Martin Freeman), because in this special issue you will not only find a 25 minute longer version (with new and upgraded scenes ), but also nine hours of bonus material! Fans will be salivating, while others will wonder who the hell wants to watch 540 minutes of documentaries about one film. Everyone is free to choose to which camp he belongs, the fact is that the makers like to spoil their fans. Maybe that is necessary, because Peter Jackson had to swallow a lot of criticism. The book that was written in 1937 has barely 300 pages, but it is spread out over three long films. It is known that director Peter Jackson added a lot of his own ideas to the prequel. We obviously have no problem with that, because there is such a thing called artistic freedom, right? Worse was the criticism that The Hobbit: An Unexpected Journey had a too lengthy intro. We were more than half an hour into the film before Bilbo, the 13 dwarves and Gandalf (Ian McKellen ) started their mission. Fortunately, this is not the case in the second film (or if you like, the fifth), because the viewer is immediately dropped in the adventure.
Meanwhile, the dwarves and Bilbo are without the help of Gandalf. In the insecure Mirkwood-area they are captured by giant spiders. But fortunately the brave Bilbo has his ring. After that, the misery just begins. They are soon kidnapped by malicious woodelves. Once again Bilbo can free the dwarves, in this case with the help of some wine barrels! They are still on the road to the Lonely Mountain, because the greatest challenge of all awaits them there: the dragon Smaug (Benedict Cumberbatch).
Many things have been said about these films and many critics simply refuse to write a good word because they find that it has little to do with cinema. That's partly true, because there's hardly any acting. There are spineless impersonations, but all have become movie icons The last movies can even be compared to a visit at a theme park as you're dropped from one adventure in the another. If you miss one, then there's some extra fun lost. But, and this is another truth, Jackson succeeded in creating a visual spectacle. The most famous (and best) example is the dragon, while the escape with the barrels is an other tour de force that will amaze you.
So far the film, as this extended edition is in the first place important for its bonus material. These are predictable words, but it's no surprise that from a purely technical point of view you can't find anything better on the market.
And then there is the long list of extras. You can consider it as useless information and although it is, a fan wants to know everything and believe us, after 19 hours you do!
This is what you can find on this issue:
- Business of the State (HD, 15 min) : A focus on the scenes with Stephen Fry and Ryan Gage
- Shelter on the Long Lake (HD, 20 min): Interviews with the people involved in stunts.
- In the Halls of the Elven King (HD , 29 min): Everything you want to know about Woodland Realm.
- Flies and Spiders (HD, 30 min ): About the tough shots in the Mirkwood-forest.
- Queer Lodgings (HD, 27 min ): Here we visit the house of Beorn ( Mikael Persbrandt ), who can turn himself into a bear.
- On the Doorstep (HD , 18 min ): Here you see how the cast is enjoying themselves in Erebor (the dwarf kingdom in the north east of Middle-earth ).
- Inside Information ( HD, 26 min): Here you see what efforts Martin Freeman made to act with an imaginary dragon.
- Down the Swift Dark Stream (HD, 16 min ): A bonus video on the flee at the Pelorus River in wine barrels.
- Barrels out of Bond (HD, 30 min) : Another bonus about the barrels scene, but this time about the digital effects.
- A Chance Meeting (HD, 21 min): On the design work of Bree: the town that lies at the intersection of two ancient trade routes and where the hobbit and humans live together in peace with one another.
- Erebor Rekindled (HD, 28 min ) : This is about the problems that they had when running a new ending and taking care of the deadlines.
-... Into the Fire (HD, 8 min) : A glimpse of the new sequel.
- Summoning Smaug : Last of the Fire - drakes (HD, 77 min) : A comprehensive documentary on the dragon.
- The Peoples of Middle -earth and Denizens (HD, 72 min) : An overview of all characters. You learn everything about them, from costumes to the weapons they use.
- Realms of the Third Age : From Beorn 's House to Lake-town (HD, 94 min ): About the production design of the film.
- The Music of The Hobbit (HD, 61 min): Composer Howard Shore reveals all about the music.
This deluxe edition is available now in stores via Warner Home Video.
Didier BECU
05/11/2014
---
Onlangs werd bekend gemaakt dat de Lord Of The Rings-trilogie van Peter Jackson de duurste uit de filmgeschiedenis is. 310 miljoen dollar is inderdaad een cijfer om van te duizelen. Een enorm risico. Geen nood echter, men heeft het ondertussen al dubbel en dik terugverdiend (zo bracht alleen The Return Of The King ruim 1 biljoen dollar op!).
Eind december komt het laatste deel The Hobbit: The Battle Of The Five Armies in de bioscoop. Als ideaal opwarmertje heeft Warner de extended edition van voorganger The Hobbit: The Desolation Of Smaug in de winkel gedropt. Verplicht voer voor iedereen die zich fan van Bilbo Balings (Martin Freeman) en zijn gevolg noemt, want op deze bijzondere uitgave vind je naast een 25 minuten langere versie (met zowel nieuwe als aangepaste scènes), ook nog negen uur bonusmateriaal terug! Fans zullen likkebaarden, anderen zullen zich afvragen wie in godsnaam 540 minuten lang naar documentaires over één film wil kijken. Iedereen is vrij om te kiezen tot welk kamp hij behoort, feit is dat de makers hun fans wel in de watten leggen. Misschien was dat wel nodig, want Peter Jackson kreeg heel wat kritiek te slikken. Het boek dat in 1937 werd geschreven, telt amper 300 pagina's, maar het is uitgespreid over 3 films die elk de kaap van 3 uur overschrijden. Het is ondertussen al langer bekend dat regisseur Peter Jackson heel wat eigen vondsten aan de prequel toevoegde. Daar hebben wij uiteraard geen probleem mee, want er bestaat nog altijd zoiets als artistieke vrijheid, niet waar? Erger was de kritiek die Jackson op voorganger The Hobbit: An Unexpected Journey te verduren kreeg. Er kwam inderdaad maar geen einde aan de ellenlange intro waarin iedere dwerg werd voorgesteld. We zaten meer dan een half uur in de film vooraleer de hobbit Bilbo samen met de 13 dwergen en tovenaar Gandalf (Ian McKellen) aan zijn opdracht kon beginnen. Gelukkig is deze rompslomp niet nodig in de tweede (of zo je wil, de vijfde) film, want de kijker wordt meteen in een stortvloed van avonturen gedropt.
Ondertussen moeten de dwergen en Bilbo het zonder de hulp van Gandalf stellen. In het onveilige Mirkwood loopt het meteen fout en worden ze door reuzenspinnen gevangen genomen, gelukkig brengt de ring (en de dappere Bilbo) soelaas. Maar daarmee is de miserie nog lang niet voorbij. In een mum van tijd worden ze door kwaadaardige boselfen in de boeien geslagen. Gelukkig is er alweer Bilbo die het stelletje dwergen kan bevrijde. Dankzij een voorraad wijntonnen schitteren de dertien pineuten in één van de beste ontsnappingscènes uit de filmgeschiedenis. Ze zijn nog steeds op weg naar de Eenzame Berg, want daar wacht de grootste uitdaging: de draak Smaug (Benedict Cumberbatch).
Over deze films is er natuurlijk al de nodige inkt gevloeid. Heel wat critici vertikken het om er ook maar één goed woord over te schrijven omdat ze vinden dat het maar weinig met filmkunst te maken heeft. Dat is deels wel waar, want van acteren is er nauwelijks sprake. Het zijn karakterloze typetjes, maar die één voor één filmiconen zijn geworden. De laatste films kun je zelfs met een bezoek aan een attractiepark vergelijken waarbij je van het ene naar het avontuur wordt geloodst. Mis je er daar eentje van, dan gaat er hooguit wat extra pret verloren. Maar, en dat is dan weer de andere waarheid, is Jackson erin geslaagd om een nog nooit gezien visueel spektakel te creëren. Nog meer dan in de vorige films haalt Jackson alles uit de kast om de kijker visueel te overbluffen. Het bekendste (en beste) voorbeeld is de draak, maar ook de ontsnapping met de wijnvaten is een tour de force die je zal verbazen.
Tot zo ver de film, want wie deze extended edition in huis haalt doet dat natuurlijk in de eerste plaats ook voor het bonusmateriaal. Het zijn voorspelbare woorden, maar het zal niemand verbazen dat je niks beters op de markt vindt dan deze release als je film vanuit een louter technisch standpunt bekijkt.
En dan zijn we aan de lange reeks extra's aanbeland. Je kan het misschien wel als nutteloze informatie beschouwen en alhoewel het dat in feite is, wil een fan nu eenmaal alles weten en geloof ons: na 19 uur doe je dat!
Dit is wat je op deze editie kan vinden:
- Business of the State (HD, 15 min): Een focus op de scènes die Stephen Fry en Ryan Gage samen spelen..
- Shelter on the Long Lake (HD, 20 min): Interviews over de mensen die bij de stunts zijn betrokken.
- In the Halls of the Elvenking (HD, 29 min): Alles wat je over Woodland Realm wil weten.
- Flies and Spiders (HD, 30 min): Over de moeilijke opnames in het Mirkwood-bos.
- Queer Lodgings (HD, 27 min): Hier brengen we een bezoekje aan het huis van Beorn (Mikael Persbrandt), die een Huidverwisselaar is en zich in een beer kan veranderen.
- On the Doorstep (HD, 18 min): Hier zie je hoe de cast zich in Erebor Erebor (het dwergenrijk in het noordoosten van Midden-Aarde) amuseert.
- Inside Information (HD, 26 min): Hier zie je de inspanningen die Martin Freeman levert om met een ingebeelde draak te acteren.
- Down the Swift Dark Stream (HD, 16 min): Een bonusfilmpje over de vlucht op de Pelorus-rivier in wijnvaten.
- Barrels out of Bond (HD, 30 min): Nog een bonus over de wijnvatenscène, maar dan vooral over de digitale effecten.
- A Chance Meeting (HD, 21 min): Over het designwerk van het stadje Bree: het stadje dat op het kruispunt van twee oude handelswegen ligt en waar hobbit en mens in vrede met elkaar samenleven.
- Erebor Rekindled (HD, 28 min): Hier gaat het over de problemen tijdens het draaien van een nieuw einde omdat men rekening moest houden met deadlines.
- ... Into the Fire (HD, 8 min): Hier licht men een tipje van de sluier over wat je in het laatste deel te zien krijgt.
- Summoning Smaug: Last of the Fire-drakes (HD, 77 min): Een uitgebreide documentaire over hoe de draak tot stand is gekomen.
- The Peoples and Denizens of Middle-earth (HD, 72 min): Hier krijg je een overzicht van alle personages die de revue passeren. Je leert er alles over, van klederdracht tot wapens.
- Realms of the Third Age: From Beorn's House to Lake-town (HD, 94 min): Over de productiedesign van de film.
- The Music of The Hobbit (HD, 61 min): Componist Howard Shore onthult alles over de muziek.
Deze luxueuze uitgave is vanaf nu te koop in de winkel via Warner Home Video.
Didier BECU
05/11/2014
---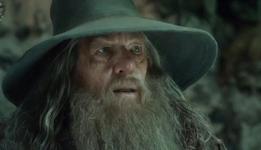 ---