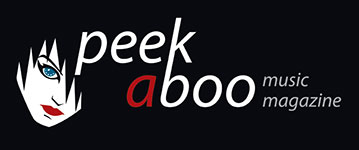 like this cinema review
---
PETER STRICKLAND
The Duke Of Burgundy
Movie
•
Cinema
[78/100]

23/06/2015, Didier BECU
---
For one (often critics) Peter Strickland is a genius, while others think he's just overrated. Comparisons with Derek Jarman and Peter Greenaway are certainly not unfounded, because this Briton also likes to tell simple stories in the most complex way. After his debut Katalina Varga and the tribute to the giallo (Berberian Sound Studio), the director has chosen this time the soft erotic movies from the 70's as a theme (Emmanuelle or Bilitis, if you don't immediately know a name). But fear nothing, as The Duke Of Burgundy is not a daring movie, it just has an erotic undertone, that's all. Strickland fully exploit the kitsch that is so typical for these films, something you can already see from the begin credits that includes an Ennio Morricone-esque tune that's been written by Cat's Eyes, the hobby band of Faris Badwan of The Horrors.
The leading role is played by Sidse Babett Knudsen who you know of course of Borgen. She plays the role of the mature woman Cynthia who has to obey the perverse demands of her girlfriend Evelyn (Chiara d'Anna). Evelyn daily demands of her beloved to be humiliated, but Cynthia can't longer stand it.
The film was praised by the press as the art-house alternative of Fifty Shades of Grey, but that's kind of cheap to say. The Duke Of Burgundy is primarily a visual gem, and it's since The Silence Of The Lambs that butterflies have played such a prominent role in a movie. It is certainly not an easy film, but for sure an intriguing one.
Didier BECU
23/06/2015
---
Voor de ene (lees vaak critici) is Peter Strickland een genie, terwijl hij voor de andere niet meer dan een overschatte windbuil is. Vergelijkingen met Derek Jarman en Peter Greenaway zijn zeker niet uit de lucht gegrepen, want ook deze Brit houdt ervan om eenvoudige verhalen op de meest complexe manier in beeld te brengen. Na zijn debuut Katalina Varga en de ode aan de giallo (Berberian Sound Studio) heeft de cineast deze keer zijn zinnen op de softerotische films uit de jaren 70 gezet (Emmanuelle of Bilitis, mocht je niet onmiddellijk een naam kennen). Moraalridders hoeven niets te vrezen, The Duke Of Burgundy is namelijk een zeer brave film (met een stout ondertoontje). Wat Strickland wel doet is de kitsch die deze films kenmerkten volledig exploiteren, en dat zie je al vanaf de begintitels (inclusief met een Ennio Morricone-achtig deuntje dat is geschreven door Cat's Eyes, het hobbygroepje van Faris Badwan van The Horrors).
De hoofdrol is voor Sidse Babett Knudsen die je natuurlijk uit Borgen kent. Zij speelt de rol van de rijpere vrouw Cynthia die overgeleverd wordt aan de perverse wensen van haar vriendin Evelyn (Chiara d'Anna). Dagelijks eist Evelyn van haar geliefde om te worden vernederd, maar Cynthia kan dat niet langer aan.
De film werd aangeprezen door de pers als het arthouse-alternatief van Fifty Shades of Grey, maar dat is vrij goedkoop. The Duke Of Burgundy is vooral een visuele parel, en het is sinds The Silence Of The Lambs geleden dat vlinders zo'n prominente rol in een film hebben gespeeld. Een gemakkelijke film is het zeker niet, wel een aparte en intrigerende.
Didier BECU
23/06/2015
---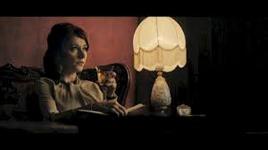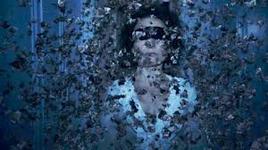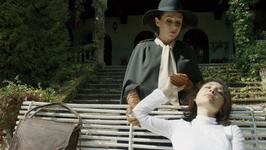 ---