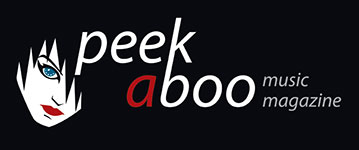 like this movie review
---
PETER WEBBER
Emperor
Movie
War Movie
[60/100]

A-Film
12/02/2014, Didier BECU
---
When seeing the poster you might think Emperor is a traditional warmovie because of the looks of Tommy Lee Jones as General Douglas MacArthur, but things are not what they seem like. This movie from Peter Webber that is written by Vera Blasi and David Klass pictures one of the most bizarre pages in American history. When Japan surrendered themselves in 1945 MacArthur had to clear out if Emperor Hirohito was a warcriminal or not. This investigation had to be done in ten days time and the officer turned over this difficult job to General Bonner Feller (Matthew Fox).


By reading all this, you tend to think that Emperor is a hard movie to deal with, but it's not. Webber shows in a perfect way that there are no winners in a war. Both the Japanese and the American people have paid a heavy price for a stupid matter that could have been cleared out with words instead of weapons.


It probably has something to do with the unpopular subject, but this movie didn't get that much attention when it was released in the theatres. A shame as Emperor is a tip everybody, even for those who don't care what happened with Emperor Hirohito. The movie is characterized by a stunning photography and the acting is sublime as well. These days Tommy Lee Jones might not be the great star he once used to be, but his performance as the famous general with the weird pipe is simply great. At the end of the day both Japan and the US will remain two different cultures, but they have something in common too: war is misery.


Emperor is out on A-Film on both DVD and Blu-ray.
Didier BECU
12/02/2014
---
Een blik op de poster met een nors uitziende Tommy Lee Jones als Generaal Douglas MacArthur laat vermoeden dat Emperor een oorlogsfilm is, maar schijn bedriegt. Deze prent van Peter Webber die door Vera Blasi en David Klass werd geschreven heeft het over één van de merkwaardigste momenten uit de Amerikaanse geschiedenis. Nadat Japan zich in 1945 had overgegeven, moest de staf van MacArthur uitmaken of Keizer Hirohito een oorlogsmisdadiger was of niet. Deze moeilijke kwestie moest in tien dagen worden geklaard en de bevelhebber van het Amerikaanse leger gaf deze klus door aan Generaal Bonner Feller (Matthew Fox).


Wie dat leest verwacht zich aan een loodzware film, maar dat is Emperor gelukkig niet. Op zeer subtiele wijze toont Webber dat er in een oorlog geen winnaars zijn. Zowel het Japanse als het Amerikaanse volk komt gehavend uit de zinloze strijd die talloze levens heeft verwoest. Wat met wapens werd beslecht, kon ook door simpele dialoog.


Waarschijnlijk zal het wel aan het onpopulaire onderwerp liggen, toch kreeg deze prent weinig of geen aandacht tijdens zijn bioscooprelease. Ten onrechte, want zelfs voor wie geen zier om het lot van Keizer Hirohito geeft is Emperor een aanrader. Niet alleen bezit de prent een knappe fotografie, ook zijn de vertolkingen van een hoog kaliber. Tommy Lee Jones is wel niet meer de ster die hij ooit was, desalniettemin geeft hij op indrukwekkende wijze gestalte aan de beroemde generaal met het vreemde pijpje. Japan en de VS zullen wellicht voor eeuwig twee aparte culturen blijven, maar ze hebben ook iets gemeen: oorlog is pure ellende.


Emperor is nu uit op A-Film en dit zowel op dvd als Blu-ray.
Didier BECU
12/02/2014
---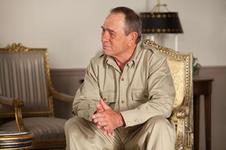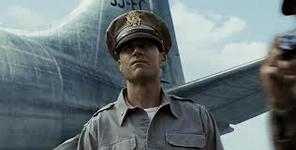 ---