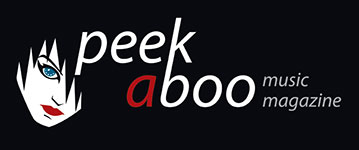 like this cult movies review
---
PHILIP KAUFMAN
Invasion Of The Body Snatchers
Movie
•
Cult movies
Science Fiction
[79/100]

Arrow
10/11/2013, Didier BECU
---
The highlights of the science-fiction film can be found in the 50's. The list of films made back then is endless. The crazier, the better. Later many of them were modernized through a remake. Some excellent examples areThe Fly or The Thing, even if you also have to include minor results like The Blob. The Invasion Of The Body Snatchers by Don Siegel from 1956 was another film which couldn't escape from the remake-slaughter, even if the producers weren't that satisfied with the Philip Kaufman's result. You have to know that one year earlier a guy named George Lucas made Star Wars. Every producer was wetting his pants by hearing the term of science fiction. But Invasion Of The Body Snatchers wasn't another producers' wet dream. Some critics say the movie is more like a satire. The original story by Siegel was set in some small town, but Kaufman replaced this to San Francisco. This came not just out of the blue as the director wanted to show how this beloved hometown from the hippies became commercial, just like any other American town.
Through some coincidences, life outer space landed on Planet Earth. They are seeds which come down to San Francisco in the form of rain. These seeds become later extra ordinary flowers. As no one can handle these new species, they call in the help from health inspectors Matthew Bennell (Donald Sutherland) and Elizabeth Driscoll (Brooke Adams). They don't understand it either, but they see that their fellow citizens are acting weirder and weirder. A little bit later they discover, along with their friends Jack (Jeff Goldblum) en Nancy Bellicec (Veronica Cartwright) that the flowers are dangerous. Throughout the so called pods they become clones and once the process is done, the human copy got destroyed after.
The story might look like just another science fiction-script, still Philip Kaufman did something totally different with this. One critic once said that Invasion Of The Body Snatchers is a genrefilm that's enriched with the genius of John Cassavetes. If that's the truth then that's surely a merit from Michael Chapman, the man who worked on Taxi Driver. The scenes in the streets are indeed like those from the masterpiece by Martin Scorsese. There's not only the excellent cast, there's also the claustrophobic atmosphere that's created by Kaufman. So yes, it's definitely that this version is not just a remake, but a sort of re-imagining. The director doesn't care about any law that's been told by Hollywood. This might have led to producers getting desperate, but at the same time it's through this approach that the movie got is timeless status. There's no doubt that Kaufman loves the original, he only makes it his own. The passion Kaufman holds for the fifties version is shown through the fact that he gives a cameo to both its director (a taxicab driver) and its star (Kevin McCarthy). Talking about cameos: you'd better watch out for Robert Duvall as a priest on a rocking chair!
Arrow-releases are usually filled with plenty of extra's, and that's here the case as well. Discussing the Pod is an interesting Q&A with critic Kim Newman, filmmakers Norman J. Warren (the cult filmmaker who made gems like Inseminoid and Bloody New Year) and Ben Wheatley (the new British wunderkind who made Sightseers). Annette Insdorf graces in Dissecting the Pod the genius of Philip Kaufman. This lady from Columbia wrote about this director who later made masterpieces like The Right Stuff and The Unbearable Lightness Of Being. In Writing the Pod Jack Seabrook talks about author Jack Finney who wrote the original novel. There's also a documentary about Ben Burtt, the famous sound engineer who also worked for Star Wars. For the sound of the aliens, Ben used the heartbeat of his own child when he was in an embryo-phase. The man explained how he went with wife to the gynecologist, armed with a tape recorder to register the sounds! The Invasion Will Be Televised is an ode to Michael Chapman, while you can discover in Practical Magic: The Special Effect Pod how Howard Preston came up with the most genius special effects which were created with the tiniest budget imaginable.
Thanks to this excellent Blu-ray-release on Arrow, every movie buff has the perfect alibi to rediscover this somewhat forgotten gem that Invasion Of The Body Snatchers is. Essential in every science fiction collection.
Didier BECU
10/11/2013
---
Het hoogtepunt van de sciencefictionfilm lag ongetwijfeld in de jaren 50. De lijst van het aantal gemaakte films in dat genre is bijna eindeloos. Het motto van toen was hoe gekker, hoe beter. De betere films kregen later bijna allemaal stuk voor stuk via een remake een modern kleedje. The Fly of The Thing zijn enkele geslaagde voorbeelden daarvan, maar ook zitten daar mislukkingen als The Blob tussen. The Invasion Of The Body Snatchers van Don Siegel uit 1956 moest er eveneens aan geloven, alhoewel achteraf de studio's niet bepaald opgetogen waren met de eigenzinnige aanpak van regisseur Philip Kaufman. Een jaar eerder had George Lucas Hollywood doen daveren met zijn Star Wars waardoor iedere producent ging zweven als hij de term sciencefiction hoorde. Maar Invasion Of The Body Snatchers werd niet zo'n natte producentsdroom. Sommige critici noemen de film zelfs een satire op de maatschappij van toen. Het oorspronkelijke verhaal speelde zich af in één of ander boerendorpje, maar Kaufman verplaatste zijn verhaal naar San Francisco. Dat was niet geheel toevallig omdat de cineast hiermee de teloorgang van zijn stad wilde onderstrepen, de thuisstad van de hippies werd namelijk meer en meer een ordinaire commerciële grootstad zoals vele andere Amerikaanse steden dat waren.
Door één of ander toeval zijn buitenaardse wezens op moeder aarde geland. Bepaalde zaden regen neer in San Francisco die later bloemen worden. Men roept de hulp van gezondheidsinspecteur Matthew Bennell (Donald Sutherland) en zijn collega Elizabeth Driscoll (Brooke Adams) in. De twee weten evenwel niet wat ze van de vreemde bloemen moeten denken. Wat ze wel merken is dat hun medeburgers zich steeds vreemder gaan gedragen. Een beetje later ontdekken ze samen met hun vrienden Jack (Jeff Goldblum) en Nancy Bellicec (Veronica Cartwright) dat de bloemen meester worden van de mensen eens ze slapen. Via een pod produceren de buitenaardse wezens klonen van de mensen. Eens dat gebeurt wordt het origineel gedood. Wakker blijven is dus de boodschap!
Het verhaal lijkt misschien wel op zo'n typisch sciencefictionverhaaltje, toch doet Philip Kaufman er heel wat anders mee. Ooit beschreef een recensent Invasion Of The Body Snatchers als een genrefilm met een John Cassavetes-sausje en als dat zo is, dan is dat zonder meer de verdienste van cinematograaf Michael Chapman. Deze man werkte eerder aan Taxi Driver en de straatopnames uit Kaufmans film lijken inderdaad op een kopie van die uit Scorseses meesterwerk. Naast de excellente vertolkingen van de cast is er ook de beklemmende toon die deze film uitstraalt. Zonder dat er echt veel gebeurt schept Kaufman een claustrofobische sfeer die de kijker geen seconde loslaat. Deze film is inderdaad geen remake, maar gewoon een originele interpretatie die weinig of geen rekening houdt met de geldende filmwetten van toen. Daardoor haalden de producenten misschien wel ontelbare keren hun handen door het haar, tegelijkertijd is het ook daarom dat deze film vandaag nog zo actueel oogt. Kaufman had wel een grote liefde voor het origineel, alleen deed hij er zijn eigen ding mee. Die passie zie je trouwens ook in het feit dat Kaufman een cameo gaf aan zowel de regisseur als de ster (Kevin McCarthy) van de eerste versie. Over cameo's gesproken: je kan ook Robert Duvall enkele seconden op een schommelstoel zien en nog wel als priester!
Arrow-releases staan meestal vol met extra's en dat is ook het geval met deze Kaufman-klassieker. Discussing the Pod is een onderhoudend panelgesprek met criticus Kim Newman, filmmakers Norman J. Warren (de cultcineast die pareltjes als Inseminoid en Bloody New Year maakte) en Ben Wheatley (het nieuwe Britse wonderkind van Sightseers). Deze drie mannen nemen alle versies onder de loep: die van Siegel, de versie van Abel Ferrara uit 1993 en die met Nicole Kidman uit 2007. De drie concludeerden dat Invasion Of The Body Snatchers eigenlijk de blauwdruk is van David Cronenbergs filmstijl. Het is misschien wat vergezocht, maar anderzijds ligt het ook dicht bij de waarheid. Dat vindt ook Annette Insdorf die in Dissecting the Pod gedurende 17 minuten mag vertellen waarom ze Philip Kaufman zo fantastisch vindt. Deze docente schreef een boek over de filmer die later nog meesterwerken als The Right Stuff of The Unbearable Lightness Of Being zou maken. In Writing the Pod heeft Jack Seabrook het over auteur Jack Finney die het oorspronkelijke verhaal The Body Snatchers schreef. Re-visitors From Outer Space is een leerrijke bonus waarin vooral Donald Sutherland en Philip Kaufman aan het woord komen. Ook Ben Burtt krijgt dankzij The Man Behind the Scream zijn eigen extra. Deze geluidsman deed ook dingen voor Star Wars. Het is hilarisch om de man te horen vertellen hoe hij met zijn zwangere vrouw meeging naar de gynaecoloog. Hij had een taperecorder bij zich en dit om de hartgeluiden van de embryo op te nemen zodat hij die later voor de film zou kunnen gebruiken. The Invasion Will Be Televised is een ode aan Michael Chapman en in Practical Magic: The Special Effect Pod verneem je hoe Howard Preston met een belachelijk klein budget de leukste special effects uit zijn mouw toverde.
Dankzij de excellente Blu-ray-release op Arrow heeft de filmliefhebber dus een ideaal alibi om te ontdekken wat voor een schitterende filmparel Invasion Of The Body Snatchers wel is. Geen superhelden of gigantische robots deze keer, wel een minimalistische sciencefictionfilm waarin noch de regisseurs noch de cast vergeten zijn dat film soms zeer grote kunst kan zijn. Onmisbaar in iedere sciencefictioncollectie.
Didier BECU
10/11/2013
---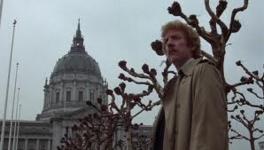 ---