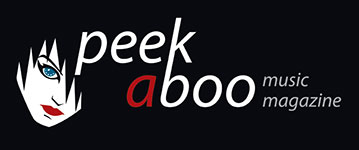 like this cd review
---
PHILIPP MUNCH
Mondo Obscura
Music
•
CD
Analogue Synth
•
Electro
•
Industrial
[75/100]

Ant-Zen
22/10/2012, Chris KONINGS
---
The second album by Philipp Münch, someone who's work with bands like The Rorschach Garden or Synapscape might obscure a reviewer objective viewpoint. But the work he does under his own name has more variety then the previous bands, he can really follow his own feeling. At first it might not sound very convincing or compelling, but once you get past the necessary acclimatization, this album turns out to be a very complete and well crafted work.
The intro is a slow instrumental, steadily building up with pulsating loops and watery bleeps. During the album, Phil works a lot with guest vocals, I love the warm, soft timbre of Kyoung-Hi Roho, it reminds me of Genevieve Pasquier. Tim Kniep (his Synapscape compadre) is also lending his raw vocal chords, "Raise The Pressure" has a lofi, 80's Cabs sound and Phil continues to go back in time, the next three are great industrial soundscapes with good female and male vocals and warped guitars. SPK's Leichenschrei isn't far away! "By Accident" is more ambient, "Shifting People" and "Way Of Anger" have metallic beats driving you forward, the latter ends in brutally shouted slogans...
Kyoung's voice is a great contrast with the hacking beats and eerie noises in "Choices Undone", a great song blending old school electronics with state of the art sampling. Another shift in genre with "Sub.Divider", somewhat unconvincing electropunk with vocals by Dan Gatto and after that another mediocre song, "The Magma Of War" is a bit quirky mix between throbbing industrial and the cold, seductive vocals of Riotmiloo. The last song "Torch" is another song that floats somewhere around 1982 industrial and synthpop. Allright, but not as good as the original stuff.
A bit more beat driven then his previous solo effort, Mondo Obscura gives you a few great songs and some that aren't that great. Still, Philipp Munch proves he has a lot up his sleeves, even after creating such a huge amount of music with his other projects... An album that grows on you and "Choices Undone" should be reason enough to add this album in your collection!
Chris KONINGS
22/10/2012
---