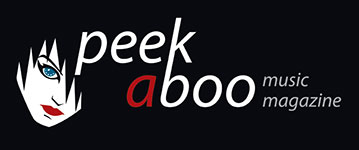 like this movie review
---
PHILIPPE CLAUDEL
Avant l'hiver
Movie
Arthouse
•
Drama
[82/100]

Lumičre
15/04/2014, Didier BECU
---
In his home country France, Philippe Claudel is both a popular novelist and director. His two previous works (Il Y A Longtemps Que Je T'aime and Tous Les Soleils) were international hits in the arthouse circuit, and Avant L'Hiver is the perfect work to end his so-called Lorraine-trilogy. You don't have to seek answers that far. He only made his movies in the east of France because it was the place where he found producers. The film art from Claudel is often compared to the one from Claude Sautet: the famous director who worked a lot with Yves Montand and made masterpieces like Classe Tous Risques, Les Choses De La Vie and César Et Rosalie. It's a comparison that pleases Claudel. Great cinema about the small things in life, what more do you want?


But then again, small things? Agreed, it's not about Spiderman who is saving New York, but the movie start nonetheless with the image of a broken man. Something terrible has happened with the surgeon (Daniel Auteuil). The look on Paul's face betrays that he'll never get over this drama. Just like in Il Y A Longtemps Que Je T'aime, you can't say Claudel has pity with his characters. His problems are caused by Lou (Leïla Bekhti): a young beautiful women that Paul has meet and who let him rediscover the beautiful things in life. He has no problem in betraying his icecold wife Lucie (Kristin Scott Thomas). Judging at the outside, you won't tell, but they just stick to each other because of old habits. That's all. After a while Paul discovers that Lou is not innocent as she looks like.


Avant L'Hiver is excellent author cinema. Claudel doesn't compare himself with Michael Haneke, but he's inspired by the Austrian filmmaker. Especially with the choice as Daniel Auteuil for the leading role, as just like in Haneke's Caché he's in search of himself, without finding though.


Daniel Auteuil is still one of the best actors from today's French cinema, which he proves with Avant L'Hiver once again. The same can be said about Kristin Scott Thomas, but the real revelation is Leïla Bekhti. We already saw this Algerian beauty in Paris, Je T'Aime, but with this role, it's definitely clear that she's a star to follow! Because Avant L'Hiver is never pretentious or difficult, you can say it's a picture for everyone. According to the man himself he wanted to make a movie with the force of a Simenon-book, a drama with a Hitchcock-touch.!


Philippe Claudel is such a director who put his country back on the map of great cinema, if it ever was away! An excellent script with great performances: ça c'est du cinéma!
Didier BECU
15/04/2014
---
In thuisland Frankrijk is Philippe Claudel naast een populaire schrijver, ook een succesvolle filmmaker. Na de internationale successen Il Y A Longtemps Que Je T'aime en Tous Les Soleils, sluit Claudel met Avant L'Hiver op fenomenale wijze zijn Lotharingen-trilogie af. Veel uitleg moet je daar niet achter zoeken, het was gewoonweg omdat de regisseur daar het nodige geld kreeg dat hij zijn films in het Oosten van Frankrijk draaide. Claudels filmkunst wordt vaak vergeleken met die van de ondergewaardeerde Claude Sautet (huisregisseur van Yves Montand die kleine meesterwerken zoals Classe Tous Risques, Les Choses De La Vie en César Et Rosalie regisseerde). Het is een vergelijking die Claudel maar al te graag hoort, want grote cinema over kleine dingen: dat is toch één van de hoofdaders van film, niet?


Alhoewel, kleine dingen? Claudel heeft het wel niet over Spiderman die New York moet redden, desalniettemin vangt de film aan met het beeld van een gebroken man. Er is iets vreselijks gebeurd met de hersenchirurg (Daniel Auteuil). De blik van Paul verraadt dat hij dit drama nooit te boven zal komen. Net zoals in Il Y A Longtemps Que Je T'aime heeft Claudel geen medelijden met zijn personages. De oorzaak van alle problemen is Lou (Leïla Bekhti): een knappe jonge vrouw die Paul opnieuw de geneugten van het leven leert kennen, net voor de winter van zijn leven. Paul heeft er geen problemen mee dat hij zijn ijskille vrouw Lucie (Kristin Scott Thomas) bedriegt. Aan de buitenkant ziet alles er wel mooi uit, maar het is alleen nog de sleur die hun bindt. Na een tijdje ontdekt Paul dat Lou niet zo onschuldig is als ze er uitziet. Toevallig ziet hij haar op een verlaten industrieweg tippelen, zelfs haar duistere kanten vergeeft hij haar.


Avant L'Hiver is auteurscinema pur sang. Claudel vergelijkt zich niet met Michael Haneke, maar hij is wel door de Oostenrijker geïnspireerd. Dat komt vooral tot uiting door de rol van hoofdrolspeler Daniel Auteuil die net als in Hanekes Caché op zoek is naar zichzelf, maar dat niet vindt. Daniel Auteuil blijft nog altijd één van de beste acteurs van de hedendaagse Franse cinema, iets wat hij in Avant L'Hiver opnieuw met bravoure bewijst. Dat kan ook worden gezegd van Kristin Scott Thomas, toch is Leïla Bekhti de echte revelatie van de film. Deze Algerijnse schone viel al eerder op in Paris, Je T'Aime, maar in deze film drukt ze definitief haar stempel. Een Française om te volgen dus! Omdat Avant L'Hiver nooit pretentieus of moeilijk is, is het een film voor iedereen geworden. In het lange interview dat je als bonus op dit schijfje vindt, onthult Philippe Claudel dat hij gewoon een drama met een Hitchcock-tintje wilde draaien. Missie geslaagd!


De enige extra die je op deze disk vindt is een interview, maar die duurt wel 40 minuten! De waarheid is dat dit vooral voer is voor fervente cinefielen. Het is allemaal wel enorm leerrijk (ten minste voor mij toch!), maar wellicht liggen maar weinig mensen wakker van het feit dat het hypermoderne huis waarin de chirurg woont een ode is aan de Brian De Palma-films uit de periode 1979-1985. Ook legt Claudel uit waarom hij deze film in Luxemburg opnam, of waarom de rode kleur zo'n belangrijke rol in de film speelt.


Philippe Claudel is een regisseur die zijn land weer volledig op de map van de grote Franse cinema brengt, als het daar ooit al is weggeweest! Een imponerend verhaal met een cast vol rasacteurs: ça c'est du cinéma!
Didier BECU
15/04/2014
---
---