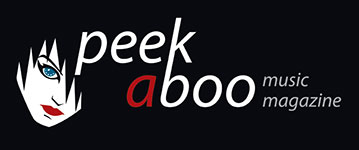 like this movie review
---
PHILIPPE FALARDEAU
THE GOOD LIE
Movie
Drama
[71/100]

E1
26/05/2015, Didier BECU
---
Reese Witherspoon had during years the image of a dumb bimbo. Fortunately, it seems like today she reads the script twice before putting her signature on a contract. Earlier this year she surprised friend and foe with the excellent survival drama Wild and her role as a labor consultant in the underrated The Good Lie also belongs to her better work. The film was hardly noticed, but who knows, maybe the DVD can change that.
It is one of the many wars of which we remember almost nothing, but in 1983 hell broke loose in Sudan when North and South began a bloody battle. Numerous villages were looted, while thousands of orphans had to flee to Ethiopia and Kenya. This journey of nearly 4,000 kilometers was extremely dangerous because the soldiers also murdered children. The brothers Mamere (Arnold Oceng), Jeremiah (Ger Duany), Paul (Emmanuel Jal) and their sister (Kuoth Wheel) arrive in the refugee camp in Kenya after a tough journey. Thirteen years later (you read that right), the four are admitted to the America, but once they arrive at the airport in New York, they face a terrible fate: their sister is separated from them, and they face problems and situations that they barely can cope with. Carrie Davis (Reese Witherspoon) has not the slightest interest in the brothers who she has to pick up. It is her duty to find them a suitable job.
It is noteworthy that director Philippe Falardeau studied politics, and the last film of thiis Canadian (Monsieur Lazhar) also was one to think about. You can divide the film into three large parts, that are all on another level. The first (and best) part takes place during the war. It is appalling to see how tough soldiers fire a bullet in the stomach of innocent children. Pleading makes no sense, at the contrary. Afterwards we follow the three in America. And although there is a sad undertone (the sister is gone), Falardeau makes all kinds of jokes about cultural differences: a telephone is an alarm bell, a mobile phone is a device to talk to yourself and they don't know not what to do with a straw at McDonald's. The weakest part is the last one, because the director chooses a mellow ending, even if those people deserve a happy ending.
Didier BECU
26/05/2015
---
Het komt er natuurlijk van als je rollen als die van Legally Blonde accepteert, maar Reese Witherspoon heeft jarenlang moeten vechten tegen haar imago van dom blondje. Gelukkig kiest ze tegenwoordig niet zoals pakweg Cameron Diaz voor oerdomme rollen, maar leest ze blijkbaar twee keer het script alvorens ze haar handtekening onder een contract zet. Begin dit jaar verbaasde ze vriend en vijand in het voortreffelijke overlevingsdrama Wild en ook haar rol als arbeidsconsulente in het ondergewaardeerde The Good Lie behoort tot haar betere werk. De film werd nauwelijks opgemerkt, maar wie weet kan de dvd-release daar verandering in brengen.

Het is één van die vele oorlogen waarvan we ons bijna niks meer herinneren, maar vanaf 1983 brak in Soedan de hel los toen er tussen Noord- en Zuid-Soedan een bloederige strijd ontstond. Talrijke dorpen werden leeggeplunderd en platgebrand waardoor duizenden weeskinderen naar de buurlanden Ethiopië en Kenia vluchtten. Deze tocht van bijna 4000 kilometer was uiterst gevaarlijk, want voor de soldaten speelde het geen rol als kinderen in hun vizier kwamen, een vijand blijft altijd een vijand. De broers Mamere (Arnold Oceng), Jeremiah (Ger Duany) , Paul (Emmanuel Jal) en zus (Kuoth Wiel) slagen er na een helse tocht in om het vluchtelingenkamp in Kenia te bereiken. De toestanden zijn er schrijnend, maar mondjesmaat mogen enkele vluchtelingen naar het buitenland om daar nieuw geluk te vinden. Dertien jaar later (je leest dat goed) worden de vier door Amerika opgevangen, maar eens ze op de luchthaven van New York toekomen, wacht hun ook daar een vreselijk lot. De zus wordt van de broers gescheiden, en dat terwijl ze in een land zijn dat ze nauwelijks of niet begrijpen. Carrie Davis (Reese Witherspoon) die niet de minste interesse in de drie broers heeft, moet ze ophalen, de maatschappelijk werkster heeft de taak om ervoor te zorgen dat ze een geschikte job krijgen.

Het valt op dat regisseur Philippe Falardeau politiek studeerde, en de vorige film van de Canadees (Monsieur Lazhar) was er ook al eentje om over na te denken. Je kan de film in drie grote stukken verdelen, en die zijn allemaal van een ander niveau. Het eerste (en beste) gedeelte speelt zich af tijdens de oorlog. Het is weerzinwekkend om te zien hoe stoere soldaten een kogel op onschuldige kinderen afvuren. Smeken heeft geen zin, integendeel... Nadien volgen we de drie in Amerika. En alhoewel er een trieste ondertoon is (de zus is weg), steekt Falardeau allerlei grapjes over cultuurverschillen in het verhaal. Een telefoon die afgaat is voor de drie een alarmbel, een gsm is dan weer een toestel om tegen jezelf te praten en ze weten al evenmin wat ze met een rietje van de McDonald's moeten aanvangen. Het zwakste deel is het laatste, gewoon omdat de regisseur zich te veel laat meeslepen door meligheid (niettegenstaande je deze stakkers een gelukkig einde gunt).

Soms voelen we ons als een kapitein die op een zinkend schip zijn passagiers het goede en slechte nieuws meedeelt, dus moet dat maar zo! Er staan extra's op dit schijfje (wat een uitzondering is voor E One-releases), maar ze zijn niet ondertiteld (dat is misschien geen ramp, tenzij je de taal van Shakespeare niet begrijpt natuurlijk). Maar goed, achteraf bekeken moet je je hoofd er niet te veel over breken omdat de inhoud van de bonusfilmpjes zeer voorspelbaar is en je amper iets over de film verneemt. Allereerst zijn er de vijftien minuten weggelaten scènes. Het tweede filmpje is interessanter. In The Good Lie Journey, dat een kwartiertje duurt, komen vooral de producers (o.a. Ron Howard) aan het woord. Natuurlijk heeft men het over de tragische tocht die duizenden kinderen hebben ondernomen. De hoofdacteurs hebben trouwens zelf de oorlog in Soedan meegemaakt en weten als geen ander hoe deze ellende aanvoelt.

Echt vernieuwend kan je The Good Lie niet noemen, maar regisseur Philippe Falardeau heeft een mooi menselijk drama uit zijn hoed getoverd. Een lach en een traan zijn zoals steeds aanwezig, maar het is vooral Reese Witherspoon die na Wild dit jaar al een tweede keer een zeer positieve indruk maakt. Mensen kunnen blijkbaar toch hun leven beteren!
Didier BECU
26/05/2015
---