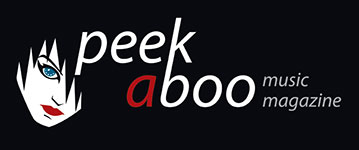 like this cult movies review
---
PHILIPPE MORA
The Beast Within
Movie
•
Cult movies
Horror
[70/100]

Arrow
23/06/2014, Didier BECU
---
Movie buffs who read our pages will know it by now: Arrow Video is the place to be if you want to have restored cult classics in your collection. The newest addition is The Beast Within that was released in 1982 and directed by Philippe Mora who made in the mid 70's Mag Dog Morgan starring Dennis Hopper. Mora has made 30 movies so far, but the only known name is the sequel from The Howling.


More important is the man who wrote the script: Tom Holland. The uncle from the singer from The Offspring became indeed an icon in horrorland, he directed Fright Night (that later would be transformed in a Disney-vehicle) and of course Child's Play. Holland admitted that he only bought the book by Edward Levy because of its title. This classic Dr. Jekyll & Mr. Hyde-story is indeed not something you'll loose your sleep for, but the movie that was made in the MGM-studio's later became pure cult, and thus ideal stuff for the horror fan.


The story begins in the 60's. Eli (Ronny Cox, who you probably know from Deliverance) and Caroline MacCleary (Bibi Besch) are just married. On their way home their car got stuck in the mud. While Eli does everything he can to free the car, a hairy monster draws his wife into the forest and rapes her. The result is a pregnancy, but the couple decides to raise the kid Michael (Paul Clemens) with the needed affection. The older Michael gets, the stranger he behaves and more frightening: he becomes quite aggressive.


The Beast Within is a horror movie that has been made when there were no CG-effects around. The only standards were The Howling and An American Werewolf In London. It was very important for the makers that The Beast Within scored as good as them. Due to that leading star Paul Clemens had to spend endless hours in the make-up chair. Not that he mind as the guy always used to have a fascination for special effects, especially make-up. Some months later he made them himself for the horror flick One Dark Night by Tom McLoughlin. Anyway, it was mainly those effects that made The Beast Within a classic in his genre.

The film was unwanted more hilarious then frightening. The creature of the monster alone is one of the weirdest one you'll ever saw in film history. The acting is decent, but the story is rather weak. Nothing to worry about as you have to see this movie from the cult perspective. And we all know fans love this!

This is an Arrow Video-release so this automatically means that there are plenty of extra's. This is what you can find on here :


High Definition Blu-ray (1080p) and Standard Definition DVD presentation of the feature, transferred from original film elements by MGM - available uncut in the UK for the first time.

Original stereo 2.0 audio (uncompressed PCM on the Blu-ray).

Optional English SDH subtitles for the deaf and hard of hearing.
New audio commentary with director Philippe Mora moderated by author Calum Waddell.


I Was a Teenage Cicada: The Making of The Beast Within - An in-depth look back at Philippe Mora's creature feature classic featuring new interviews with writer Tom Holland, actors Paul Clemens, John Dennis Johnston, Katherine Moffat and effects wizard Garry Elmendorf.

Storyboarding The Beast – An all-new animated featurette in which Philippe Mora discusses the film's journey from storyboard to screen.

Image Gallery – Including rare production stills from the private collection of star Paul Clemens plus new photographs of various special effects props.

Original Trailer

Reversible sleeve with original and newly commissioned artwork by Marc Schoenbach
Collector's Booklet featuring new writing on the film by Lee Gambin, author of Massacred by Mother Nature: Exploring the Natural Horror Film plus a contemporary article on the film's production, all illustrated with original stills and artwork.
Didier BECU
23/06/2014
---
Cinefielen die regelmatig onze filmschrijfsels lezen weten het ondertussen wel: het Britse Arrow Video is het label bij uitstek voor vergeten (maar briljante) cultklassiekers. De nieuwste aanwinst in hun catalogus is The Beast Within uit 1982 van regisseur Philippe Mora die in het midden van de jaren 70 debuteerde met Mag Dog Morgan met in de hoofdrol Dennis Hopper. Mora heeft wel zo'n dertig films achter zijn naam staan, maar op de sequel van The Howling na, zit daar maar weinig bekends tussen.


Belangrijker is de man die het script schreef: Tom Holland. Deze oom van de zanger van The Offspring is een waar icoon in de horrorwereld, hij regisseerde onder meer Fright Night (dat later door Disney een remake kreeg) en natuurlijk Child's Play. Holland gaf toe dat hij de rechten van Edward Levy's boek louter kocht voor de titel ervan. Het klassieke Dr. Jekyll & Mr. Hyde-verhaaltje heeft inderdaad weinig of niets om het lijf, maar deze horrorfilm die uit de MGM-stal kwam werd later cult, en dus ideaal voer voor de alles verslindende horrorfanaat.


Het verhaal begint in de jaren 60. Eli (Ronny Cox, die je wel kent uit Deliverance) en Caroline MacCleary (Bibi Besch) zijn net getrouwd. Op weg naar huis geraakt hun oude wagen verstrikt in een zandkuil. Terwijl Eli alles doet om het vehikel terug op de weg te helpen, wordt zijn vrouw het bos in gesleept en verkracht door een harig monster. Het gevolg daarvan is een zwangerschap, maar de twee besluiten om zoon Michael (Paul Clemens) met liefde op te voeden. Maar naarmate de jongen ouder wordt, begint hij zich ook steeds vreemder en agressiever te gedragen.


The Beast Within is een horrorfilm die gemaakt is in een tijdperk dat er van CG-effecten nog geen sprake was. Wel was ondertussen The Howling en An American Werewolf In London gemaakt waardoor hoofdrolspeler Paul Clemens urenlang in de schminkstoel moest zitten. Men wilde immers niet onderdoen voor deze twee horrorklassiekers. Clemens vond dat helemaal niet erg omdat hij een grote fascinatie voor make-up had. Hij stond later zelf in voor de make-upeffecten van bijv. One Dark Night, een horrorfilm die in dat zelfde jaar door Tom McLoughlin werd gedraaid. Het zijn vooral die effecten die ervoor hebben gezorgd dat The Beast Within een klassieker in zijn genre werd.


De film zelf is eerder ongewild komisch. Het monster dat uit piepschuim is vervaardigd oogt dan ook meer hilarisch dan angstaanjagend. De acteerprestaties zijn degelijk, maar toch moet je deze film meer vanuit het cultperspectief bekijken omdat het verhaal net iets te magers is om indruk te maken. Maar voor cultfans heeft deze prent vandaag nog meer dan genoeg waarde en die zullen dan ook opgetogen zijn met deze prachtig gerestaureerde versie ervan. Naast de film vind je ook enkele leuke extra zoals I Was a Teenage Cicada: The Making of The Beast Within (met talrijke interviews) en Storyboarding The Beast terug.


The Beast Within is vanaf nu op Blu-ray via Arrow Video beschikbaar.
Didier BECU
23/06/2014
---
---