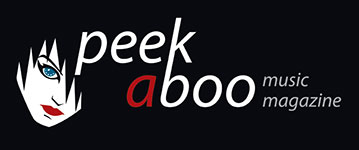 like this movie classics review
---
PHILLIP NOYCE
Sliver
Movie
•
Movie classics
[59/100]

Paramount Pictures
25/08/2015, Didier BECU
---
We can, if you wish, write thousands of words about Sliver, but the truth is that most people want to see this thriller again because of (sorry ladies) the appearance of Sharon Stone. After her role as Catherine Tramell in Basic Instinct, the blonde was the favorite lady of every young man at the end of the 80s, and so the producers were eager to find a new film that could lure the boys to the cinema. Eventually they ended up with a novel by Ira Levin. His books include Rosemary's Baby, The Boys From Brazil and The Stepford Wives. But Levin was fed up with the film world because he felt that all directors (excluding Polanski) screwed up his novels. Levin refused all cooperation with Hollywood until the day that Robert Evans (the producer of Rosemary's Baby) knocked at his door. Levin agreed and Sliver could be made.
Sliver is the name of a fancy apartment building in downtown Manhattan. Carly Norris (Sharon Stone) rents an apartment and immediately all eyes of the dwellers are directed at her because she looks exactly like the woman who lived in her flat before. Pretty soon after, Carly finds out that the woman jumped from the 20th floor. Officially it was suicide, but the police suspected that something else was going on, but couldn't produce evidence. Very quickly (as there have to be many sex scenes), Carly falls in love with the owner of the flat (William Baldwin). She can't believe her eyes when she notices that her new love as is an all-controlling big brother, who spies on his tenants with cameras.
Levin will not like to hear it, but the weak link of this movie is the script. Not only does it sound like a unbelievable story, director Noyce also makes the mistake of making the exciting moments (well) not exciting enough. Of course Sharon Stone stars; the rest of the cast is simply dull. William Baldwin can't act at all and it looks like Tom Berenger is lost on the set. The producers knew that they didn't have a new Basic Instinct and they choose the sensational way. They tried everything to have the film censored, as after all everyone wanted to see Stone naked, and of course European viewers were promised the uncensored version! To Hollywood standards the film is indeed a tad risky, but the only highlight of Sliver remains the divine body of Stone. And yes ladies, also because she is one of the best Hollywood actresses from the 80s.
Didier BECU
25/08/2015
---
We kunnen, indien je dat wenst, duizenden woorden over Sliver bedenken, maar de waarheid waarom de meeste mensen deze thriller opnieuw willen zien is gewoon (sorry dames) de verschijning van Sharon Stone. Na haar rol als Catherine Tramell in Basic Instinct was de blondine op het einde van de jaren 80 zowat de favoriete stoeipoes van iedere jongeman en dus gingen de producers gretig op zoek naar een nieuwe film die de jongensharten weer zou laten bonzen. Uiteindelijk kwam men bij een roman van Ira Levin terecht. Levin die o.a. de boeken Rosemary's Baby, The Boys From Brazil en The Stepford Wives schreef, had het ondertussen wel gehad met het filmwereldje omdat hij vond dat alle regisseurs (op Polanski na) zijn romans hadden verknoeid. Levin weigerde om zijn boeken aan Hollywood uit te lenen tot op het moment dat Robert Evans (de producer van Rosemary's Baby) bij hem aanklopte. Levin ging akkoord en dus kon Sliver worden verfilmd.
Sliver is de naam van een chique flatgebouw in hartje Manhattan. Carly Norris (Sharon Stone) huurt er een appartement en meteen zijn alle ogen van de flatbewoners op haar gericht omdat ze als twee druppels water op de vrouw lijkt die vroeger in haar flat woonde. Vrij vlug komt Carly te weten dat de vrouw van de 20e verdieping sprong. Officieel is het zelfmoord, maar de politie vermoedt dat er iets anders aan de hand is, alleen heeft ze geen bewijzen. Vrij vlug (kwestie van veel seksscènes in de film te kunnen stoppen) valt Carly voor de eigenaar van de flat (William Baldwin). Carly gelooft haar ogen niet als zij merkt dat haar nieuw lief als een alles controlerende big brother zijn huurders met camera's bespiedt.
Levin zal het niet graag horen, maar de zwakke schakel in deze film is het script. Niet alleen klinkt het verhaal allesbehalve geloofwaardig, ook maakt men de fout door spannende momenten gewoon niet spannend te maken. Ook met de cast is het niet al te geweldig gesteld, want op Sharon Stone na die zich zowel letterlijk als figuurlijk van haar beste kant laat zien, triomfeert de rest in saaiheid. William Baldwin kan geen greintje acteren en ook Tom Berenger loopt er maar voor spek en bonen bij. De producenten wisten vrij vlug dat ze geen nieuwe Basic Instinct in handen hadden en gingen dan maar de sensationele toer op. Ze probeerden alles om de film te laten censureren, iedereen wilde Stone in haar blootje zien, en de Europese kijker zou natuurlijk de ongecensureerde versie kunnen zien! De film is inderdaad naar Hollywoodnormen een tikkeltje gewaagd (alhoewel), maar al bij al blijft het enige hoogtepunt uit deze slappe thriller het goddelijke lijf van Stone. En jawel dames, ook omdat ze één van de beste Hollywoodactrices uit de jaren 80 is.
Didier BECU
25/08/2015
---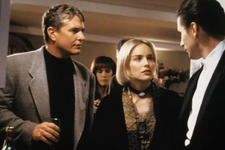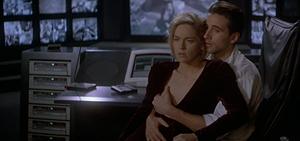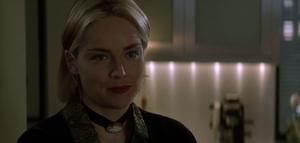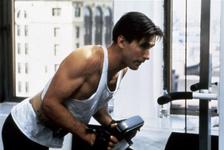 ---