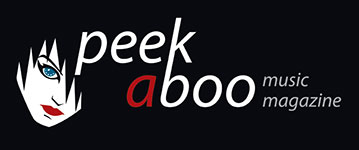 like this cd review
---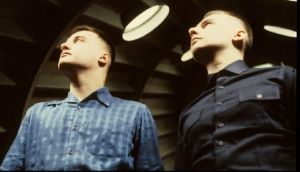 PIERRE AND JEAN-MARC PAULY (PARADE GROUND)
Ten albums that changed my life!
Music
•
CD
03/08/2015, Didier BECU
---
Sorry people, but I thought the rules were clear. Only a person can come up with his or her top ten of best albums. But if there is a band around that never obeyed any rule, then it's the Belgian based Parade Ground. Graced by some, neglected by most, they already make music since the early 80s that I always classify as synthpop for schizophrenics. And look, there is a schizophrenic touch in their answer as they think they always did everything together, so there can't be a list from Jean-Marc and Pierre Pauly. They are one body, one soul…so only one list. Here they go….
It's quite a difficult task that you ask for... 10 records... It could be 100, 200 , a thousand albums that changed our lives. As all the books, the theatre plays, the paintings, the drawnings, poetry, classical music, architecture, exhibitions, performances, graphism, calligraphy, the blows received and given, the joys, the griefs, the death from close people, friends, the encounters , the uncounters, time passing by , or doesn't... Time that wounds... And there we are...

1) ALICE COOPER - KILLER (1971)
We could have added 'Love it to Death, 'School's Out, 'Billion Dollar Babies', 'Muscle of Love', 'Welcome to my Nightmare '. First record bought, we were extremely young (still at the primary school). We also bought Kraftwerk's second album (Kraftwerk 2), Led Zeppelin IV, Emerson Lake and Palmer: 'Tarkus', Pink Floyd: 'Meddle' , Genesis: 'Nursery Crime'.

2) SLADE - SLADE ALIVE (1972)
We were very impressed by Noddy Holder's vocals. We learned how to shout and gained the feeling for a chorus. The other albums stroke us too : 'Slayed', 'Old New Borrowed and Blue', 'Slade in Flame', 'Nobody's Fools'. But also: Pink Floyd: 'Obscured by Clouds' and 'The Dark Side of the Moon', Rolling Stones: 'Goats Head Soup', Genesis: 'Foxtrot .

3) SPARKS - KIMONO MY HOUSE (1974)
All the records by Sparks could be quoted in the list, they're genius !
Bought Autobahn Kraftwerk the same year, Queen: 'Sheer Heart Attack', 'A Night at the Opera', David Bowie: 'Aladdin Sane' (1973), Pink Floyd: 'Wish You Were Here' (1975), Genesis: 'The Lamb Lies Down on Broadway'.

4) PUBLIC IMAGE LIMITED - FIRST ISSUE (1978)
We bought all the records from bands of that time (Wire, The Clash, The Damned, Siouxsie and the Banshees, Buzzcocks, Sham 69).
We could have chosen all of the albums by PIL: 'Metal Box'. We also discovered that year: Gary Numan, Tubeway Army: 'Replicas', Siouxsie and the Banshees: 'The Scream', Warsaw, Joy Division, Magazine: 'Real Life' .

5) WIRE - 154 (1979)
Perhaps the best record ever, a voyage inside a sore. Musical encounter but also human. Our first concert outside of Belgium was Wire in London in 1978 and then meeting Colin Newman and being produced by him years after. Colin's solo album A-Z (1980) could be part of the 10.

6) MAGAZINE - SECONDHAND DAYLIGHT (1979)
Fantastic cover, the amazing talent of John Mc Geogh, Devoto's strange tone, pervert way of singing, the production of Colin Thurston. A major one for us.
Also bought that year: DAF: 'Die Kleinen und die Bösen, Human League: 'Reproduction', Siouxsie and the Banshees: 'Join Hands', Magazine led us to buying all of Buzzcocks-singles.

7) JOY DIVISION - UNKNOWN PLEASURE (1979)
'Closer too' ! These records remain linked to concerts. In this case, the concert at the Plan K in Brussels which was extraordinary in all points. Joy Division changed a lot of things for us. Music from the core, the heart and soul.

8) DOME - DOME II (1980)
More 'Intellectual' music, as Wire. Talent at its purest state. That year, we bought other very important records too like Fad Gadget: 'Fireside favourites', Human League: 'Travelogue', ZE'V: 'Elemental Music', Siouxie and the Banshees: 'Kaleidoscope', John Foxx: 'Metamatic', Cabaret Voltaire: 'Mix-up'.

9) SECTION 25 - ALWAYS NOW (1981)
The most beautiful cover ever, from Peter Saville. Graphism has always interested us, all the covers and the visuals from Factory, the covers of the singles by Buzzcocks. It teached us a painful rebellion, a more visceral music .

10) KILLING JOKE - NIGHT TIME (1985)
An unique sound, incredible production by someone who produced the Rolling Stones. How to achieve mixing up the band's rage and power with more pop melodies. We bought 'Mirror moves' by The Psychelelic Furs,
also 'U-Men' and 'Geography' by our friends from Front 242 were important, and the tracks of Prothese.
Didier BECU
03/08/2015
---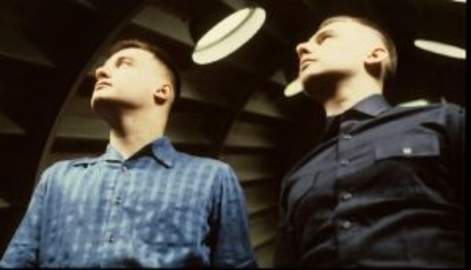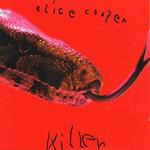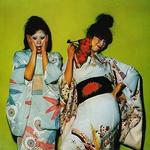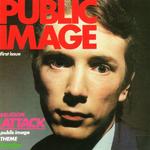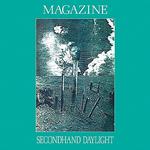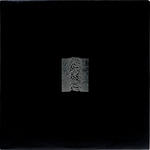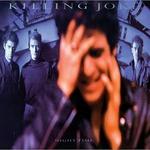 ---