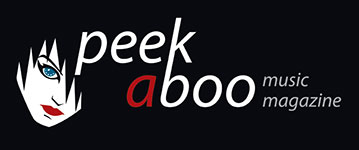 like this cd review
---
PIETER NOOTEN
CLASSICS: Sleeps with the fishes
Music
•
CD
Ambient
•
Ambient Pop
•
Darkwave
•
Dreampop
•
Unclassifiable
[100/100]

4-AD
23/06/2014, Didier BECU
---
Since we started the classics section on our website, it seems like we have to include the whole 4-AD-collection. Who knows that might happen one day as after all: the label from Ivo Watts is along with Factory the finest record company ever. And if not, then definitely from the 80's! When saying classics I surely can't skip Pieter Nooten.


Who you say? And look there is where the problem starts. Only a handful of people know that this man from Holland is one of the keymembers from Clan Of Xymox, but in ideal world everybody should know that Pieter is one of the founders of the darkwave genre: a style that's been copied a million times. Today Pieter has left his Xymoxtime behind him (he still composes music, so he's not some carpenter in Amsterdam or so). But even if Clan Of Xymox is still around, you can't talk about the old recordings without mentioning him. A lot has been written about the clash between him and Ronny Moorings, but as I said to Pieter once: I don't care about that. Well, I do care, but in the first place I am a fan.


With Sleeps With The Fishes Pieter Nooten showed the world (in a manner of speaking) along with Michael Brook that he's more than the shy guy behind the keyboards. He showed that he was one of the keystones who made the best album ever (and apart from Low by Bowie, that's still Medusa by Clan Of Xymox).


For me personally, there has always been a connection between David Bowie and Pieter Nooten. When I was 14 I immediately felt that I'd never be the kind of guy who would live his life like many others. Bowie was the one to blame, as Low changed my life. No, at that age I wasn't aware that there was a man named Brian Eno around, I was just thinking that Bowie did it all.


That sound created on a Yamaha DX7 did something to my mind. It made me cry, made me feel melancholic and I soon knew that I would never care about Bob Dylan. And then it happened. I entered a record shop and heard a song that immediately blew me away. It was A Day. Of course it is a hell of a song, a dancefloor killer on many wave parties, but what got my attention were those synths! The owner shop told me they were called Clan Of Xymox. I really had no idea who they were, but I was hooked.


Clan Of Xymox soon became my band. Medusa became my new Low. I think I heard that album more than 5000 times, I guess I heard Twist Of Shadows 4850 times. Anke Wolbert became a dream woman (7th Time is the most erotic song ever written!), I tried to dance like Ronny Moorings (but always failed), but most important I started to have a new hero: Pieter Nooten. I know Pieter will laugh when he reads this (and yes he will), but when I was a teenager I was imagining myself that I was Pieter Nooten (told you I wouldn't be normal!).


A melancholic daydreamer who composed the music of my life: that was me in the mirror, my insane imitation of Travis Bickle started later.


Soon after Medusa came Sleeps With The Fishes with Michael Brook. Back then, I haven't read a word about it. I just bought it because I wanted to have everything from 4-AD in my record collection (funny, that Pixies are on the radio when writing this, as I gave up that once they got big on 4-AD).


I have compared this album a million times to other music lovers by saying it's like David Sylvian meeting Bowie (or Eno)…and the more I know Pieter, the more I think of classic composers such as Bach. Nah, all not true as it sounds like Pieter Nooten, but then again: who knows Pieter Nooten? Yes, only melancholic daydreamers! Some weeks ago I was apologizing myself for not respecting journalistic rules. I won't do it again. I soon turn 50 and I don't care about those rules. Plus I am a music fan, journos are boring twats who are frustrated because they can't play music themselves (…oh, do I recognize myself in here?). Nah, hail my heroes, and thanks to Pieter Nooten for writing the soundtrack of my life. I once said Sleeps With The Fishes will be the last record I hear before dying. Perfect deal.
Didier BECU
23/06/2014
---