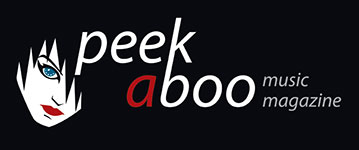 like this cd review
---
PIG
The Gospel
Music
•
CD
Electro Rock
•
Industrial Rock
[85/100]

Metropolis Records
11/12/2016, Fred GADGET
---
"Gospel For the Masses" or how PIG strikes back with its new album The Gospel and a loud bang after a long silence! This eclectic American industrial rock band led by Raymond Watts came to Europe in 1994 as opener for the Nine Inch Nails 'Self Destruct Tour'. I probably was one of the few people at the the sold out gig in De Vooruit (Ghent), who actually had heard and owned some of the records of this band. And although I was there for NIN in the first place, I was blown away by the show. But even if you had never heard of PIG, there was no escape … the wall of sound was so loud and so dense and the basses so deep that the building could collaps at any moment. But enough nostalgia, let's get back to The Gospel album.
If you know that Raymond Watts, in addition to his own adventures, has worked with bands like KMFDM and Foetus, released albums on the legendary Wax Trax and Trent Reznor's own label Nothing Records, and that musicians such as Gunter Schulz and En Esch collaborated with him on this piece of art, then it is no coincidence that this is a strong and heavy album. Don't let the opening track The Diamond Sinners misguide you with its cinematic and gospel touch, because this full album contains 12 pearls with plenty of old school content like Found In Filth, Mercy Murder and Make Yourself Deny. In contrast to the suggestion in the title, the gospel content of this album is almost non-existent, thank god. But then again, that is the beauty of a band like PIG: you never know what to expect after the needle has slipped to the next track.
With The Gospel, Raymond Watts has bridged in a perfect way the hiatus of ten long years of silence. The Gospel is certainly a must for fans of KMFDM, Marilyn Manson and Nine Inch Nails. The hipsters and/or nostalgic fans among us will also be pleased to know that this album is available as a nice gatefold double 12" too.
Fred GADGET
11/12/2016
---
'Gospel For the Masses' of hoe met het album The Gospel het genre terug is van lang weg geweest, en dit met een overluide knal! Deze eclectische Amerikaanse industrial rockband van Raymond Watts deed ooit nog ons continent aan in 1994 als opwarmer voor de Nine Inch Nails' Self Destruct Tour. Ik was toemaals waarschijnlijk één van de weinige aanwezigen in de uitverkochte Vooruit (Gent) die er platen van bezat en hoewel ik meer voor NIN was gegaan, werd ik toch weggeblazen. Maar dat gold ook de kenners, want de geluidsmuur was zo overdonderend en stevig en de bassen zo diep, dat het gebouw elk moment dreigde in te storten. Maar genoeg nostalgie, terug naar The Gospel door PIG.
Als men weet dat Raymond Watts, naast zijn eigen avonturen, ook zijn sporen verdiende bij bands zoals KMFDM en Foetus, albums uitbracht op het legendarische Wax Trax en Trent Reznor's eigen label Nothing Records, weet men ook meteen welk vlees (hahaha) men in de kuip heeft. Dat muzikanten zoals bijvoorbeeld Gunter Schulz en En Esch ook aan dit album sleutelden bevestigt het vermoeden dat dit een stevig album is geworden. Laat je vooral niet afschrikken door, het overigens knappe openingsnummer The Diamond Sinners dat eerder wat filmisch aandoet, want dit album bevat 12 parels voor de zwijnen (hahaha) met genoeg old school-gehalte zoals Found In Filth, Mercy Murder en Make Yourself Deny. Want in tegenstelling tot wat de titel suggereert, is het echte gospelgehalte van dit album gelukkig ver te zoeken. En dat is nu net het mooie eraan: je weet nooit wat te verwachten als de naald naar de volgende track glijdt.
Met The Gospel overbrugt Raymond Watts zijn hiatus van meer dan tien jaar op een perfecte manier. Spek (hahaha) dus voor de bek van liefhebbers van KMFDM, Marlyn Manson en Nine Inch Nails. De hipsters en/of nostalgische fans onder ons zullen ook graag horen dat dit album verkrijgbaar als een mooi ogende en openvouwende dubbele 12".
Fred GADGET
11/12/2016
---