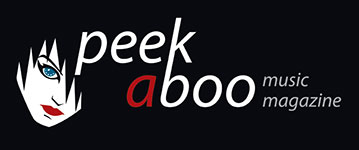 like this cd review
---
PIXIES
Head Carrier
Music
•
CD
Alternative Rock
•
Indie Rock
[75/100]

PIAS
11/12/2016, Wim GUILLEMYN
---
Since the Pixies released the primal scream Where's My Mind?, I was hooked. The delicious bass of Kim Deal and the unruly guitars and vocals by Black Francis coloured a part of my teenage years. The band made some really strong albums until it fell apart in 1993. Kim Deal was on drugs and Black's ego no longer merged without difficulty with the rest of the band. Black went solo (with varying success) and Kim Deal founded The Breeders. In 2004, the band came back together to tour and to do occasional gigs. In 2013, Kim Deal left for good. The remainder continued to make music and released even a new album: the slightly disappointing Indie Cindy. According to well-informed sources a new album is on its way. The news caused uproar in the press.
Head Carrier contains twelve tracks and opens with the title track. A decent opener with a fine bass line. The first highlight is the third track Baal's Back. This song includes a bit of the aggression and the grinta that we find on Doolittle. It is followed by Might As Well Be Gone with backing vocvals that are reminiscent of Kim Deal (and revive the Beatles). Musically it does remind us of Black's solo work. Oona has a typical Pixies sound: the riffs, the choruses... Delicious.
Talent thrives on a bass sound, a caustic vocal line and a mediocre chorus. All I Think About Now could be on the labuml Surfer Rosa and refers a bit to Where's My Mind? Um Chakka Lagga is a fine and appropriate single. Head Carrier is sharper, more surprising and more consistent than Indie Cindy. The track browses through the oeuvre of the Pixies: sometimes it tends towards the surfpop of Bossa Nova, then to the orchestrated madness of Doolittle or the Surfer Rosa trash punk.
The album is no masterpiece due to lack of innovation and risk. But it is good and solid. The Pixies are alive and well. With a little more fire and adrenaline it may become quite good.
Wim GUILLEMYN
11/12/2016
---
Sinds de band Pixies de oerkreet Where's My Mind? op de wereld loslie , was ik verkocht. De heerlijke bastonen van Kim Deal en de weerbarstige gitaren en zang van Francis Black kleurden een deel van mijn jeugd. Ze maakten enkele heel sterke albums totdat de band in 1993 uit elkaar viel: Kim Deal zat aan de drugst, Black's ego paste nog moeilijk in de band. Hij ging solo (met wisselend succes) en Kim Deal richtte The Breeders op. In 2004 kwam de band weer samen om occasioneel op te treden. In 2013 verliet Kim Deal opnieuw de band. De rest ging door en bracht kort daarna zelfs een nieuw album uit: het enigszins teleurstellende Indie Cindy. Een tijd geleden raakte bekend dat er aan een nieuw album wordt gewerkt, wat voor beroering zorgde in de pers.
Head Carrier bevat twaalf tracks en opent met de titeltrack. Het is een degelijke song met een fijne baslijn. Het eerste hoogtepunt is de derde track Baal's Back. Deze song bevat de agressie en de grinta die we op o.a. Doolittle terugvinden en wordt gevolgd door Might As Well Be Gone, dat backings bevat die aan Kim Deal doen denken en de Beatles laten herleven. Muzikaal doet de track ook wat aan Blacks solowerk denken. Oona heeft een typisch Pixies-geluid: de riffs, refreintjes… heerlijk.
Talent drijft op basgeluid, een vinnige zanglijn en een middelmatig refrein. All I think About Now kon zo op Surfer Rosa staan en refereert een beetje aan Where's My Mind? De track Um Chakka Lagga is een fijne en geschikte single. Op die manier laveren we heen en weer in de wereld van Francis Black en de zijnen. Head Carrier is vinniger, verrassender en consistenter dan Indie Cindy en de track grasduint in het oeuvre van de Pixies: soms neigt hij meer naar de surfpop van Bossanova, dan weer naar de georkestreerde waanzin van Doolittle of de trashpunk van Surfer Rosa.
Dit album is geen meesterwerk; daarvoor is er sprake van iets te weinig vernieuwingen en worden er te weinig risico's genomen. Het is wel een goede en degelijke release die velen onder ons zal plezieren. De Pixies zijn levend en wel terug. Nu nog iets meer vuur en adrenaline en het komt allemaal goed.
Wim GUILLEMYN
11/12/2016
---