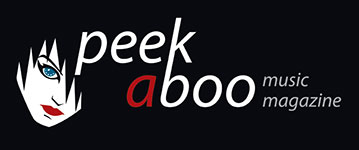 like this article review
---
POLO ACEVEDO & RAUL MONTELONGO (AMDUSCIA)
Ten Albums That Changed Our Lives
Article
Dark Electro
22/07/2015, Britta Tabrit
---
The two band members of the Mexican project AMDUSCIA, Polo and Raúl, participated in our new column where artists can tell our readers about their Top 10 albums ever.
So here we go!
Polo:
1 The first album I enjoyed when I was a child was JEAN MICHEL JARRE's OXYGENE.
All the cosmic tracks in this album are amazing and I think it was the beginning of my interest in aliens and cosmic stuff.
2 The second album was THE CURE 'Kiss Me Kiss Me Kiss Me'.
All the songs in this album have strange atmospheres, feelings, and sounds that lured me into the depths of darkness. And to be honest, I like all their albums!
3 The third is BAUHAUS 'Press The Eject And Give Me The Tape'.
With this album I got to know a different type of dark music, other than 'The Cure'. This triggered the beginning of my interest in other bands in the scene.
4 The fourth is LOVE SPIRALS DOWNWARDS 'Idylls'. All the songs in this album, in my opinion, are a nice trip. When I listen to the guitars in the tracks, I feel like in heaven and hell at the same time.
5 The next one is AMDUSCIA, our first album, 'Melodies For The Devil'. Hahahaha, why? Because our feelings, nightmares, stories, etc. are told in this album. When I push play, every song takes me back to the best years of my life. That's the magic in music, the songs take you back to the past and that's the reason why music is immortal, because songs keep memories.
Raúl:
6 THE CURE - ALL THE ALBUMS
When I was twelve years old all the albums were a huge influence on me.
7 DEPECHE MODE- 101
The album 101 was very important for me because I was also very young and I was inclined to dark music.
8 TONES ON TAIL Also one of my favorites because it was different, strange and Goth, like me.
9 CHRISTIAN DEATH- Only Theater of Pain
Most of all its chaos, passion and insanity like my life at that time.
10 VNV NATION-Burning Empires
I like it because of its nostalgia and beats. A perfect crossover!
AMDUSCIA on Facebook: https://www.facebook.com/pages/Amduscia-Official/204197936277341?fref=ts
Britta Tabrit
22/07/2015
---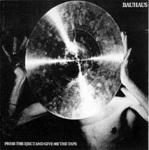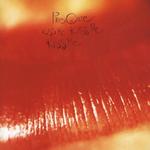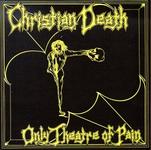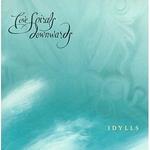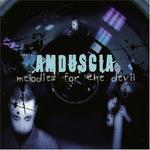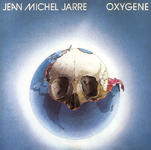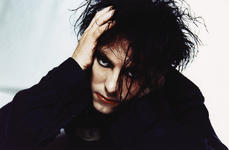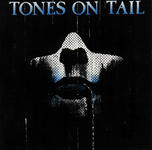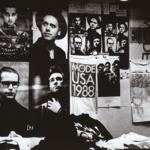 ---