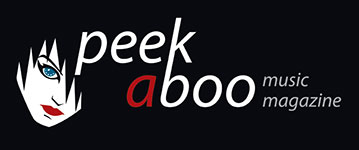 like this cd review
---
POPOI SDIOH
Before And After Party
Music
•
CD
Death Rock / Batcave
[70/100]

Brouillard Définitif
25/11/2012, Chris KONINGS
---
Land of Passion was the second name of the long-standing French goth/batcave band now known as Popoï Sdioh. Originally called The Nomads Lands, they were formed in 1989 by Lagartija Nick (guitar), Stefan Zimny (bass), Fred Andr (vocals) and a drum machine (which was replaced in 1990 by drummer Federico Iovino). The band changed their name to Land Of Passion in 1991, and following many lineup changes and general evolution, made another name change in 2001, becoming Popoï Sdioh.

They boast good energy, you can jump around on the dancefloor on killer tracks like "Bonobos Party", I also like the playful changes in voices, they keep things interesting. One of the best songs is the electropunk "Perla Said", the structure of the song is like an unfolding film noir story. I must admit the guitars tend to get on my nerves after a while, the high screeching pitch can get a bit painful (and repetitive). I would not compare them to Violet Stigmata, these guys are rougher around the edges and they sound a lot more punk.

So highlights are the vocal interaction and the sometimes crazy tongue-in-cheek lyrics.
I killed myself today
you fucked me, with an x-ray
I kill myself today, I'm fucked... anyway
I'm the new flesh watch me watch me...
The album is a bit too long however, the funky"Bonobos' Afterparty" would have been a good ending...
Chris KONINGS
25/11/2012
---