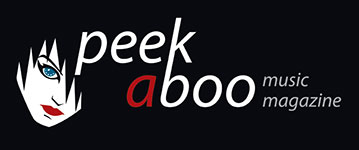 like this concert review

---
PORTA NIGRA X
Aarschot, JH De Klinker (05/03/16)
Concert
09/12/2016, Didier BECU
---
The scene is dead. These are words that we read too much on the social media nowadays. However, in De Klinker (venue in Aarschot, Belgium-ed.) you didn't notice that. The tenth edition of Porta Nigra was almost sold out, the key to this success is quite simple: quality.

While outside most people were ready for the annual carnival parade of Aarschot, the venue exploded with the industrial sounds of Synapscape. This duo from Bielefeld already is a trademark name on Ant- Zen for some years. Of course someone must start the festival, but not one second you had the impression that Philipp Münch and Tim Kniep acted as an opener. This was danceable industrial with distorted voices and an act full of energy. More than perfect to begin Porta Nigra with!
Some say Porta Nigra is a Cold Meat Industry-reunion and if it's one, then Deutsch Nepal can't be missed. Last year Lina Baby Doll (or just Peter Andersson if you want) surprised us (well, in a way) with his latest CD Alcohology, a CD about boozing. It was clear that the composer has no problems with that, but as long as he can make a great mix of power noise and dark ambient, we have no problem with that. Perhaps Deutsch Nepal was not the easiest band of the evening, nevertheless it's one to remember.
Sophia was the second act of the evening. Many fans were looking forward to hear the band of Peter Bjärgö because it was a while since the Swedes performed on Flemish soil. This side project of Arcana had a very good reason to do so, because this month the brand new album Unclean appears on Cyclic Law. A huge step for them, because the new work sounds a lot harder than the previous material. It was especially his wife Ia who impressed with her ​​percussion work which sometimes was done with an iron plate only, but it dominated the rigid, militaristic dark folk that sometimes had some neo-folk influences. Impressive, and maybe Sophia is not exactly the best act visually (Peter Bjärgö rarely moves), but if music is the main factor (and it is!), then Sophia can only be described as an intriguing form of beauty!

Imminent (Imminent Starvation in a former life) caused a second wave of power noise. For a long time this one-man project of Belgian Olivier Moreau has been known for its powerful beats in which industrial and noise triumph. Perhaps the set should have been more varied, but that's just a minus, because Olivier blew away friend and foe. This is noise that goes through your whole body. Not beautiful, but what an adrenaline boost that was!

Jerome Reuter announced it on our pages: the gig of Rome in Aarschot would be the first one for the new guitarist Eric. This time the Luxembourger didn't play an acoustic set, but he had a complete band with him on stage which makes the dark folk sounds harder, and even a bit more rock. Someone told me afterwards that Rome sounds a bit like Interpol these days, and that's not such a crazy idea after all, because even though you hear the echoes of the former sound, Rome sounds indeed more like a rock band, although with a jet black sound. The audience could not get enough of it and the band knew it controlled the audience completely and played the assigned time until the very last second. Rome is a lot more accessible than it used to be, that's for sure, but it is still Rome!

They say beautiful songs never last long (well, in the case of Porta Nigra that's a few hours), and the party ended with Ordo Rosarius Equilibrio. It's already since Songs 4 Hate & Devotion from 2013 that the Swedish neo-folk band (although it is so much more than that) played on a Belgian stage.Tomas Pettersson warned us in an interview that we better expect not too much, because after all, expectations lead to disappointments. You may be right, sir, but after all these years, Ordo Equilibrio Rosarius remains one of the finest bands ever! And that is what we saw!

The charismatic front man always liked ironic words, yesterday as well, when he warned the public that the set would contain five new songs of the so far unreleased CD Vision Libertine. For the downloaders, Tomas explained which place the new tracks have on the new CD. But he was especially grateful to his audience, because the entire crowd was drifting away on what can be described as heavenly pop hits. Where I Stand On The Holy Mountain And Pray 4 The War, A Song For Hate And Devotion , Imbecile , My Idiot Lover, Three Is An Orgy and Hell Is Where The Heart Is were played and they stay immensely beautiful after all these years. You can glorify yourself for what you are, Tomas !
Didier BECU
09/12/2016
---
De scène is dood. Het zijn woorden die we net iets te vaak op de sociale media lezen. Wie gisteren in De Klinker was voor de tiende editie van Porta Nigra, heeft daar echter niets van gemerkt, want het festival was zo goed als uitverkocht. Het sleutelwoord van dit succes is zeer eenvoudig: kwaliteit.
Terwijl buiten de meeste mensen zich klaarstoomden voor de jaarlijkse carnavalstoet van Aarschot, barstte in Der Klinker met Synapscape een ware hel van indusgeluiden los. Dit duo uit Bielefeld, dat al een tijdje een trouwe klant is op Ant-Zen, had er best zin in. Iemand moet natuurlijk het festival beginnen, maar je had geen seconde de indruk dat Philipp Münch en Tim Kniep de rol van opener vervulden. Dit was dansbare indus met vervormde stemmen, boordevol energie die je klaarwakker schudde. Hoezo, carnaval?
Sophia was de tweede act van de avond. Voor heel wat fans was het uitkijken naar de band van Peter Bjärgö, want het was inmiddels toch al een tijdje geleden dat de Zweden op Vlaamse bodem stonden. Daar had dit zijproject van Arcana alle reden toe, want op Cyclic Law verschijnt deze maand het gloednieuwe album Unclean, dat de band als een nieuwe stap ziet omdat het nieuwe werk een stuk harder klinkt dan het vorige materiaal. Het was vooral echtgenote Ia die opviel met haar percussiewerk, soms gewoon met een ijzeren plaat, maar het domineerde de strakke, militaristische dark folk die soms ook wat neofolkneigingen had. Imponerend mooi, en misschien is Sophia niet meteen de gedroomde act op visueel vlak (Peter Bjärgö staat bijna stokstijf), maar als de muziek de hoofdfactor is (en dat is ze!), dan is Sophia alleen maar te omschrijven als bloedstollend mooi.
Soms noemt men Porta Nigra wel eens een Cold Meat Industry-onderonsje en als dat zo is, dan mag Deutsch Nepal natuurlijk niet ontbreken. Vorig jaar verbaasde (nou ja) Lina Baby Doll (of gewoon Peter Andersson) ons met zijn nieuwste cd Alcohology, een cd over (tja) zuipen. Het was duidelijk dat de componist er geen problemen mee heeft, maar zo lang hij dat kan omvatten in een geweldige mix van powernoise en dark ambient, hebben wij daar geen moeite mee. Deutsch Nepal was misschien niet meteen de makkelijkste band van de avond, desalniettemin eentje die je blijf onthouden.
Imminent (in een vroeger leven Imminent Starvation) zorgde voor een tweede golf powernoise. Dit eenmansproject van de Belg Olivier Moreau staat al jaren bekend wegens zijn loeiharde beats waarin indus en noise zegevieren. Misschien af en toe iets te weinig variatie in de set, maar dat is niet meer dan een minpuntje want Olivier blies met zijn "lawaai" vriend en vijand weg. Dit is noise die door je hele lijf gaat. Niet mooi, wel ontzettend opzwepend!
Jerome Reuter had het op onze pagina's aangekondigd: het optreden van Rome zou niet alleen de vuurdoop van de nieuwe gitarist Eric zijn, maar deze keer stond de Luxemburger met een hele band op het podium waardoor de dark folk niet alleen harder, maar ook meer als rock klonk. Iemand vertelde me dat Rome meer en meer op Interpol lijkt, en dat is niet eens zo'n gekke gedachte, want ook al hoor je nog de echo's van hun vroegere geluid, manifesteert Rome zich deze dagen toch meer en meer als een rockband, weliswaar met een gitzwart jasje. Het publiek kon er niet genoeg van krijgen en de band begreep dat hij De Klinker in zijn macht had en speelde de toegewezen tijd tot op de allerlaatste seconde uit. Rome is een heel stuk toegankelijker dan vroeger, zoveel is zeker, maar het blijft nog altijd Rome!
Mooie liedjes duren niet lang (nou ja, in het geval van Porta Nigra toch een paar uur) en het feestje werd afgesloten met Ordo Rosarius Equilibrio. Het is ondertussen al sinds Songs 4 Hate & Devotion uit 2013 geleden dat de Zweedse neofolkband (alhoewel deze vlag allang de lading niet meer dekt) nog op een Belgisch podium stond. Tomas Pettersson had ons gewaarschuwd niet te veel te verwachten, want verwachtingen leveren uiteindelijk alleen maar ontgoochelingen op. Nou mooi niet, mijnheer Pettersson, Ordo Rosarius Equilibrio blijft na al die jaren nog steeds één van de heerlijkste bands ooit!

De charismatische frontman is nooit vies geweest van wat ironie, ook gisteren niet toen hij het publiek aangaf dat de set 5 nieuwe nummers van (de tot nu toe onuitgebrachte cd) Vision Libertine zou bevatten. Tomas vertelde er trouwens mooi bij welke plaats de nieuwe tracks op de nieuwe cd hebben gekregen, kwestie van de downloaders wat te helpen. Maar Tomas was in Aarschot vooral zijn publiek dankbaar, want de hele zaal zweefde gewillig mee op wat we (gemakshalve) maar als hemelse pophits zullen omschrijven. Where I Stand On The Holy Mountain And Pray 4 The War, A Song For Hate And Devotion, Imbecile, My Idiot Lover, Three Is An Orgy en Hell Is Where The Heart Is, ze werden allemaal gespeeld en blijven na al die jaar immens prachtig. You can glorify yourself for what you are Tomas!
Didier BECU
09/12/2016
---