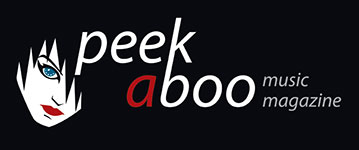 like this documentary review
---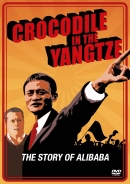 PORTER ERISMAN
Crocodile In The Yangtze
Movie
•
Documentary
Documentary
[80/100]

Source 1 Media
20/03/2015, William LIÉNARD
---
In 1995, the Chinese teacher Jack Ma tried to set up an internet business, but due to the failing interest of Chinese companies, the plan was aborted. Their attitude surprised him, because one can buy an incredible amount of stuff through Amazon and eBay in America and Europe, but nothing from China, while the land of the rising sun has become the biggest exporting country in the world. Ma contacted with Ministry of Information in Beijing, but he stumbled on officials who were hardly interested in his project. Discouraged but not defeated, he abandonned the project for more than 7 years. In 2002, as Internet companies were making enormous profits on the Nasdaq in New York, Jack Ma was back in business and to his surprise bells had started ringing in Beijing. With a team of 16 friends Ma built a website in his apartment. The American Porter Erisman was added to the staff to prepare the ground for the project in Silicon Valley and a Chinese businessman with a Harvard degree and 25 years of experience was asked to lead the team. With the support of the mayor of Hangzhou (southwest of Shanghai) Mo managed to win businessmen and banks for his business plan and he soon predicted that his e-commerce company Alibaba had a great future ahead.
In September 2014, Jack Ma took his company Alibaba to the stock market, not in Beijing or Hong Kong, but to the Nasdaq in New York. Estimated value: $ 200 billion dollar! That did not go easy, because halfway through the first decade of the new century, Alibaba was embroiled in a fiercely competitive war with eBay, the American company that was trying to sidetrack its Chinese competitor by investing 100 million dollars in its Chinese branch. That the attempt failed, is due to the fact that, according to Ma, the Americans sacrificed the typical characteristics of the Chinese market in their drive for standardization (1 globalized market) and so they lost the Chinese customers and suppliers. Consequently eBay lost millions of interested customers and its monopoly on the Chinese market. The company would close its office in China and eventually suffer a major international loss of face. Meanwhile, Jack Ma's Alibaba is responsible for over 60 percent of the parcel deliveries in China and the company gets more internet orders than eBay and Amazon together. And e-commerce has only just begun in the most populous country of the world, because hundreds of millions of Chinese have never bought anything on the Internet...
Jack Ma's former US assistant Porter Erisman, the man who has worked nearly a decade for Alibaba as a marketing specialist, edited the documentary of material that he had filmed during meetings, company parties and speeches of the great chief. He wanted to have it all recorded on film from the very beginning, says Erisman in the documentary, he just knew that Alibaba would be really big one day. After his return to the US, Erisman decided to take a course in editing in New York and eventually convinced his teacher Giuseppe De Angelis to help him with the Alibaba project. Given the origin of the material, the documentary contains no interview with Jack Ma, nor with any other member of his staff, but that is no problem, because Erisman had free access to the archives of Jack Ma, and combined with his commentary, he provides a unique and interesting portrait of one of the fastest growing international companies of the past 15 years. Most spectacular are certainly the recordings of the first meeting of Jack Ma and some of his friends in his apartment at the end of the 90s, when the creation of the website was discussed at a time when China was not interested in the project and none of the participants had the necessary money to realize the dream. But during that first meeting Jack Ma spoke, and you feel that this is a young man with a vision, someone who looks into the future and sees what no one else can see. Outsiders think that he is a little crazy, says Porter Erisman in the commentary, but his staff knows better. That Jack Ma is a flamboyant personality will not surprise anyone, but when the CEO of a company with twenty thousand employees appears at a major meeting on stage in the outfit of a hard rocker with a white wig, there may be some doubt. But apparently it all fits in Jack Ma's strategy, and as westerners we often forget that the Chinese mentality probably never will reveal its secrets.
Alibaba.com is a new big player on the internet and wants to conquer the world. Since its introduction at the New York Nasdaq in September 2014, the value of the company has increased by more than 15 percent and the Internet giant is ready to penetrate on the Indian market, indeed, the second most populous country on the planet. If you want to know everything about it, then Crocodile in the Yangtze is an outstanding introduction.
Crocodile In The Yangtze
Porter Erisman
Documentary/Documentaire
USA, 2012
77 min. – 1.78:1 PAL – English/Engels/Chinese/Chinees DD 5.1
Subtitles/Ondertitels: Dutch/Nederlands
Extra: -
William LIÉNARD
20/03/2015
---
In 1995 doet de Chinese onderwijzer Engels, Jack Ma, een eerste poging om Chinese bedrijven voor het internet te interesseren. Hij heeft nl. vastgesteld dat je via Amazon en eBay ongelooflijk veel spullen kan kopen in Amerika en Europa, maar dat er van China geen sprake is, terwijl het land van de rijzende zon zowat hét exportland van de wereld is geworden. Ma zoekt contact met het Chinese ministerie van informatie in Peking, maar hij stoot op ambtenaren die nauwelijks geïnteresseerd zijn in z'n project. Ontmoedigd, maar niet verslagen, bergt hij het project voor meer dan 7 jaar op. In 2002, als de internetbedrijven op de Nasdaq in New York door het plafond schieten, neemt Jack Ma de draad weer op en kijk, in Peking gaan er nu wél een aantal belletjes rinkelen. Met een team van 16 vrienden gaat Ma in z'n appartement aan de slag om een website te bouwen en tussendoor trekt hij ook nog de Amerikaan Porter Erisman aan om het terrein voor z'n project in Silicon Valley te effenen, en een Chinees met een Harvard-diploma op zak en 25 jaar ervaring in het zakenleven om z'n team te leiden. Met de steun van de burgemeester van Hangzhou (ten zuidwesten van Shanghai) slaagt Ma erin om zakenlui en banken voor z'n businessplan te interesseren, want hij voorspelt dat er voor z'n e-commercebedrijf Alibaba een grote toekomst is weggelegd.
In september 2014 brengt Jack Ma z'n bedrijf Alibaba naar de beurs, niet naar die van Peking of Hong Kong, maar naar de Nasdaq in New York. Geschatte waarde: 200 miljard dollar! Dat ging niet zonder slag of stoot, want halfweg het eerste decennium van de nieuwe eeuw was Alibaba in een moordende concurrentieoorlog verwikkeld met eBay, dat met een investering van 100 miljoen dollar z'n kleine concurrent definitief op een zijspoor probeerde te manoeuvreren. Dat die poging mislukte heeft volgens Ma te maken met het feit dat de Amerikanen de typische karakteristieken van de Chinese markt op zeker moment opofferden aan hun drang tot standaardisering (1 geglobaliseerde markt) waardoor ze de Chinese klanten én leveranciers verloren. Bijgevolg verloor eBay miljoenen geïnteresseerde kopers en bleef er van de monopoliepositie minder dan 10 procent over. Het bedrijf zou z'n kantoor in China uiteindelijk sluiten en internationaal groot gezichtsverlies lijden. Ondertussen is Alibaba verantwoordelijk voor ruim 60 procent van de pakketleveringen in China en registreert het meer internetaankopen dan eBay en Amazon samen. En e-commerce is nog maar net begonnen in het meest bevolkte land van de wereld, want honderden miljoenen Chinezen hebben nog nooit wat gekocht op het internet…
Jack Ma's voormalige Amerikaanse medewerker Porter Erisman, de man die bijna een decennium voor hem werkte als marketingspecialist, heeft de documentaire samengesteld uit materiaal dat hij draaide tijdens vergaderingen, bedrijfsfeestjes en toespraken van de grote chef. Hij wilde het allemaal vanaf het prille begin op film vastgelegd hebben, zegt Erisman daar nu over, hij wist gewoon dat Alibaba ooit heel groot zou zijn. Na z'n terugkeer naar de VS besloot Erisman om een cursus montage te volgen in New York en uiteindelijk kon hij z'n montageleraar Guiseppe De Angelis overtuigen om hem bij het Alibaba-project te helpen. Gezien de afkomst van het materiaal, bevat de documentaire geen interview met Jack Ma, noch met enig ander lid van z'n staf, maar dat heeft het materiaal niet nodig, want Erisman had vrij toegang tot het archief van Jack Ma, en gecombineerd met zijn commentaar, levert dat een uniek en interessant portret op van één van de snelst groeiende internbedrijven in de voorbije 15 jaar. Meest spectaculair zijn beslist de opnamen van de allereerste ontmoeting van Jack Ma en een aantal van zijn vrienden in zijn appartement op het einde van de jaren 90 waar de oprichting van de internetsite wordt besproken op een moment dat daar in China geen interesse voor is, en geen van de participanten over het nodige geld beschikt om de droom te realiseren. Maar die allereerste keer voert Jack Ma het woord en dan voel je dat dit een jonge kerel is met een visie, iemand die in de toekomst kan kijken en die ziet wat geen ander ziet.
Outsiders vermoeden dat hij een beetje gek is, zegt Porter Erisman in het commentaar, maar z'n medewerkers weten wel beter. Dat Jack Ma een flamboyante persoonlijkheid is, zal niemand verbazen, maar als je als CEO van een bedrijf met twintigduizend medewerkers tijdens een grote meeting op het podium verschijnt in de outfit van een hardrocker met een witte pruik terwijl je een Elton John-song ten beste geeft, dan gaan sommigen beslist toch even twijfelen. Doch schijnbaar past het allemaal in de strategie van Jack Ma en als westerlingen vergeten we vaak dat de Chinese mentaliteit wel nooit z'n geheimen prijs zal geven.
Alibaba.com is een nieuwe groter speler op het internet, die vanuit China de wereld verovert. Sinds z'n introductie op de New Yorkse Nasdaq in september 2014 is de waarde van het bedrijf al met ruim 15 procent gestegen en maakt de internetgigant zich klaar voor een introductie op de Indiase markt, jawel, het tweede meest bevolkte land op de planeet. Als u er alles over wilt weten, dan is Crocodile in the Yangtze een uitstekende introductie.
William LIÉNARD
20/03/2015
---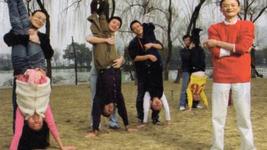 ---