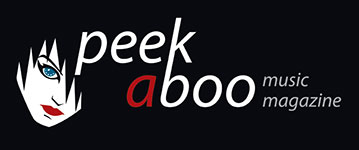 like this cd review
---
PRESENCE I OF I MIND
Pure
Music
•
CD
Synth Pop / Electro Pop
•
Techno
[70/100]

11/12/2016, Mark VAN MULLEM
---
Did Depeche Mode re-invent itself? The album Pure, released october 7th, takes you back to 1983's Construction Time Again, but updated for the nillies with the addition of a touch of Wolfsheim. Confused? Well the new Depeche Mode album, as announced on october 11th, is planned for spring 2017 and is called Spirit... Actually the band that released Pure, is the Swedish trio Presence I Of I Mind.
Maybe this was not the aim of the trio, but Christoffer Lundström, Hannes Ambros and Anders Wallroth made the best Depeche Mode album in years! Am I exaggerating? Maybe, but hardly. Similarities with both Depeche Mode and Wolfsheim are clearly (omni)present, oh and some Camouflage too... Even the beautiful voice of Christopher Lundström resembles both the voices of Dave Gahan and Peter Heppner. That's not too bad, is it?
Of course Presence I of I Mind is not just another Depeche Mode or Wolfsheim clone. Pure is a good album. Although the influences are clearly audible, the album sounds really fresh with killer tracks like Interstate, Slowly and Show Me, but I Am Demon and certainly the single Help Me, Help You - a true gem and maybe the best tune on the album - are really good too.
Most of the songs on Pure aim at the dance floor, at least to me, which makes Pure the ideal soundtrack for your next EBM or dark wave party. If you ask me, Pure is the Construction Time Again of the nillies, only with a tighter production, and with keys and electronic drums that sound much louder.

Pure is perhaps not the album of the year, it surely will make some people happy. There are some great darkish tunes, grooves and vibes to be discovered!
Mark VAN MULLEM
11/12/2016
---
De nieuwe Depeche Mode, neemt ons terug naar 1983 en Construction Time Again, geactualiseerd naar the 'nillies' met een flinke scheut Wolfsheim toegevoegd. Het album Pure is uit sinds vrijdag 7 oktober en deze beste Depeche Mode-plaat in jaren werd uitgebracht door de Zweedse band Presence I Of I Mind. (Depeche Mode zelf - toeval of niet - kondigde op 11 oktober het nieuwe album Spirit aan voor de zomer van 2017)

Misschien kort door de bocht, en ik wil het Zweedse trio rond Christoffer Lundström, Hannes Ambros en Anders Wallroth zeker geen Depeche Mode-cloon noemen, maar de sound is er helemààl, de vroegere Depeche Mode, Wolfsheim en ook Camouflage. Zelfs de knappe stem van Christoffer Lundström komt wel héél dicht in de buurt van de stemmen van Dave Gahan en Peter Heppner. Maar dat hoeft geen probleem te zijn.
Pure is natuurlijk, los van de gemelde invloeden, een goed album en bevat enkele toppers zoals Interstate, Slowly en Show Me maar ook I Am Demon en zeer zeker de single Help Me, Help You, misschien wel de allerbeste song op de plaat.

De meeste nummers mikken overduidelijk op de dansvloer, enfin, mijn dansbeentjes vinden dat toch. Pure is de perfect soundtrack voor jou volgende EBM- of dark wavefeestje. Doen!

Ik durf stellen dat Pure de Construction Time Again voor de jaren '00 is, maar dan met een veel strakkere productie en luidere keys en electronic drums..
Pure gaat het misschien niét tot album van het jaar schoppen, het gaat zeker een aantal mensen of hun dansbeentjes blij maken! Op het album zijn enkele fijne donkere en swingende deuntjes te ontdekken...

Ik vind het niet orgineel, wel gewoon goed en het gaat hier nog wel vaak opstaan..
Mark VAN MULLEM
11/12/2016
---