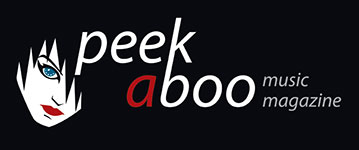 like this cd review
---
PRINCIPE VALIENTE
Principe Valiente
Music
•
CD
New wave
•
Post Punk
[81/100]

28/05/2011, Didier BECU
---
Swedish people have always had a rather good connection with music. Once they ruled the world of pop (they still do), then they were EBM-masters and now it seems like they have overtaken the post-punk world as well.
You see, some days ago we mentioned the brilliant latest cd from The Exploding Boy and now we have to add Principe Valiente. Doesn't sound that Swedish, you say? You're right, as this the Spanish variant from the cartoon figure Prince Valiant.
And it's not the band's name alone: also their singer Fernando Honorata is gifted with Spanish blood. Along with Alexander Lehto and Joakim Janthe, he forms this post-punk trio who released their first EP in 2007 and now, four years later, unleash their debut.
Just like The Exploding Boy, Principe Valiente know how they have to dress their post-punk sounds with a black jacket; more than once we had the later sound from Sisters Of Mercy in mind. Melodic songs that have a melancholic feel and all this made with a wall of sound that is formed by shoegaze guitars.
Indeed, the kind of ingredients that makes this record one to cherish. Yeah, we know…those Swedish people!
Didier BECU
28/05/2011
---
Het is me wat met de Zweden en hun post-punkbenadering. Tegenwoordig is het land van Ikea niet alleen verantwoordelijk voor goede pop of stevige EBM, maar ook de postpunkgeneratie wordt rijkelijk bedeeld.
Wisten we eerder deze week te melden dat de nieuwe van The Exploding Boy overheerlijk smaakt, dan moeten we al gauw een inhaalmaneuver uithalen om hier ook Principe Valiente bij te gaan voegen. Dat klinkt allesbehalve Zweeds, zegt u? Dan hebt u groot gelijk, want dit is de Spaanse variant van de beroemde Prince Valiant-stripfiguur.
En het blijft niet alleen daarbij, want ook hun zanger Fernando Honorata is begenadigd met Spaans bloed. Samen met Alexander Lehto en Joakim Janthe vormt hij dit post-punktrio dat in 2007 hun eerste EP uitbracht. Nu, vier jaar later, laten ze hun debuut-cd op het publiek los.
Net als The Exploding Boy weten de heren van Principe Valiente hun post-punkgeluiden mooi te omhullen met een zwart jasje, waarbij je soms wel eens (en we gaan opletten wat we zeggen) de neiging hebt om aan de latere Sisters Of Mercy te denken. Melodieuze nummers met een melancholisch briesje, die bovendien gemaakt zijn door een geluidsmuur van knallende shoegaze gitaren, kunnen ons enkel maar doen besluiten dat we dit bij momenten een grootse plaat vinden.
Tja, die Zweden toch...
Didier BECU
28/05/2011
---