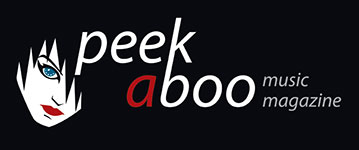 like this cd review
---
PRO-PAIN
Foul Taste Of Freedom
Music
•
CD
Groove Metal
•
Hardcore
•
Trashmetal
[70/100]

Steamhammer/SPV
11/12/2016, Benny CALUWE
---
Nostalgia is the reason I volunteered for this review. I don't remember if I learned to know Pro-Pain on MTV's Headbanger's Ball with Vanessa Warwick or in Metalopolis, the radioshow on Studio Brussel with Mies Meulders (aka Lolita Lama – the female singer in De Ideale Penis of the Flemish rockband De Lama's that also involved Peter Slabbynck of Red Zebra and Kloot Per W). But it's a fact Foul Taste Of Freedom is one of the songs that featured on the Metalopolis Vol.1 compilation, a disc I heavily rotated during puberty. The eponymous album now is re-issued, re-mastered off course.
The catchy title track kicks off the album in style. "Democracy leaves a foul taste of freedom in me!" With angry lyrics filled with social critique the New York based band brings forward its punk attitude.
Foul Taste Of Freedom is a hardcore album with hints of trash and groove metal. The 1992 debut of Pro-Pain has a lot of tempo changes, ranging from mid-tempo to breackneck speed. Despite the outstanding start and the multiple rhythm changes the album doesn't succeed in holding my attention.
Highlights are Pound For Pound, a track that unites aggression and melody; the uplifting Every Good Boy Does Fine that surprises with a piece of trumpet and the up-tempo Murder 101. The intense Iraqnophobia (nice portemanteau) is a song that reflects the early nineties. The groovy Johnny Black stands out because of its fun wah-wah pedal effects.
Fans of the straightforward New York hardcore style can consider this purchase.
Benny CALUWE
11/12/2016
---
Nostalgie. Nostalgie was de beweegreden om me aan te bieden voor deze recensie. Ik weet niet meer of ik Pro-Pain nu leerde kennen in Headbanger's Ball, de show op MTV van Vanessa Warwick of in Metaloplis, het radioprogramma op Studio Brussel met Mies Meulders – aka Lolita Lama (zangeres van De Lama's – bekend van De Ideale Penis - met ook Peter Slabbynck van Red Zebra en Kloot Per W in de rangen). Pro-Pain stond met de song Foul Taste Of Freedom op de compilatie Metalopolis Vol.1, een schijf die ik als puber grijs heb gedraaid. Het gelijknamige album wordt nu heruitgegeven, geremastered uiteraard.
De aanstekelijke titelsong opent het album in stijl. "Democracy leaves a foul taste of freedom in me!" Met een boze, maatschappijkritische songtekst zet de band uit New York zijn punkattitude in de verf.
Foul Taste Of Freedom is een hardcoreplaat met flarden trash en groove metal. Het debuut van Pro-Pain uit 1992 kent veel tempowissels, variërend tussen midtempo en razend snel.
Ondanks de uitstekende start en de vele ritmewissels, slaagt het album er niet in om mijn aandacht vast te houden.
Hoogtepunten zijn Pound For Pound, waar agressie en melodie elkaar moeiteloos vinden; het opzwepende Every Good Boy Does Fine dat verrast met een stukje trompet en het uptempo Murder 101. Iraqnophobia (leuke porte-manteau) is een intense song dat past in de toenmalige tijdsgeest. Het groovy Johnny Black valt op omwille van de toffe wah-wahpedaaleffecten.
Fans van de rechttoe rechtaan New York hardcore-stijl kunnen de aanschaf overwegen.
Benny CALUWE
11/12/2016
---