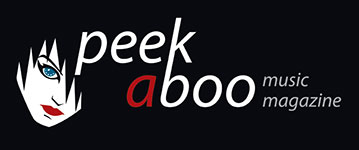 like this cd review
---
[PRODUCT]
Shallow Graves
Music
•
CD
Cold EBM
[88/100]

Vendetta Music
30/03/2014, Filip VAN MUYLEM
---
I already reviewed their latest EP and interviewed them and now I got the full album. Now I finally got the full trip!
'So Lost' has 2 kinds of voices in it a harsh screaming and a higher octane screaming voices. The cold EBM song has a low tempo, despite the hammering beats. There are some breaks in the rhythm, the sound is rich and I love the piano ending...
'The Blind' has a rich and pumping industrial & techno sound and no vocals (same goes for the club-minded remix version at the end of the album), but as it's without vocals I tend to skip this kind of songs, sorry folks...
'Amaranth' gets a screaming voice (like in despair) and a higher tempo one can almost start to dance on this track! It's really a nice track!
'Call to the Moon' has a softer voice, a softer sound and a lower rhythm. It almost sounds like floating on the moon... Love the piano synth in it! The Acylum remix works a bit more on the vocals and gives it a more Suicide Commando minded twist.
'Giving Water, Taking Ash' sounds a bit like C-Lekktor versus Suicide Commando. So fans of one of these bands will be delighted, for sure! Love the screaming and the intelligent mixing! This one is for sure an incoming bomb! Who survived this one? It's simply one of the best tracks on this album!
'Carrion (To the Stars)' starts with an up-tempo beat, but slows down after a while with some piano that reminds me of 'The Halloween movie anthem' and then it explodes again with a vocal outburst. Strangely enough I feel in the end that there is more potential in it...
'Voluntary Extinction' goes a bit less clubby, but still shakes one's body nicely! The harsh voice take's you deeper into the story of the song. It's not the most positive song of the album (speaking about the lyrics). Love the beats and the tempo!
Detroit Diesel does a great job on 'A symbol for Water' (I knew already since the DWA XxX remixes that they were able to deliver a blast and here they just confirmed). Love the vocals and the beats, it also has the right mix of what is needed to be a good track!
'Led to Light' is a softer song, still like the voice and the vibe!
'We all Live' has a nice spoken word intro. Love the techno/industrial sound! This one is for sure one of the top tracks on the album!
'In Shallow Graves' is a bit soft for an end song and a bit soft for a title track. It feels like an old cold EBM track, with some Fad Gadget influences...
After that you get 2 remixes... and the choice to use the repeat function or not...
Click here for the interview...
Filip VAN MUYLEM
30/03/2014
---