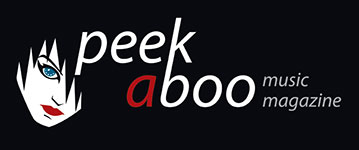 like this cd review
---
PROJECT PITCHFORK
Wonderland/One Million Faces (Remastered And Extended)
Music
•
CD
EBM
•
Electro
•
Gothic
•
Industrial
[95/100]

Trisol
10/12/2016, Didier BECU
---
Sometimes it seems hard to believe, but Project Pitchfork exists 27 years. Nearly three decades Peter Spilles stands with his band at the top of the dark electro scene, and that was not always so easy. The competition is very high, but because the band constantly reinvented itself by searching a new dimension on each release, the audience never got tired of them.
As it is often the case with successful bands, some releases were quickly sold out and became collector items every fan wants to have in his collection. Wonderland / One Million Faces from 2007 is such a gadget. Originally it was released as a download, but at the request of the fans it finally became a limited CD. Almost ten years later, Peter thought it was a good idea to remaster and even rework this old essential release.
Wonderland / One Million Faces came out after Kaskade, the record that was a turning point for the band from Hamburg. Although you recognize the familiar Project Pitchfork-sound, it differs a lot from what they did on records like Lam'Bras or Souls/Islands.
The recognizable Project Pitchfork-sound you can hear on the remixes of One Million Faces and Wonderland. Thumping beats with a catchy electro pop chorus that you can't get out of your head, this is primarily a record of experiment and lots of courage.
The band juggles with the cosmic sounds from the 70's, Ouverture sounds almost like Tangerine Dream, albeit through the lens of musicians who changed the electro scene themselves. The vocoders at Research evoke a Kraftwerk-feeling, even the darkest song Project Pitchfork ever did can be found here (Summary). This sublime album closes with a version of One Million Faces which is characterized by distorted voices and metal-like guitars.
Indispensable for every Project Pitchfork fan, well... actually indispensable for every electro fan.
Didier BECU
10/12/2016
---
Soms lijkt het moeilijk om te geloven, maar dit jaar bestaat Project Pitchfork 27 jaar. Bijna drie decennia lang stond Peter Spilles met zijn band aan de top van het dark electro-gebeuren, en dat was niet altijd zo gemakkelijk. De concurrentie is ontzettend hoog, maar doordat de band zichzelf alsmaar heruitvond door op iedere plaat een nieuwe dimensie op te zoeken, raakte het publiek nooit op hun uitgekeken.

Zoals dat vaak het geval is met succesvolle bands, raakten sommige releases vrij vlug uitverkocht en werden het collector items die iedere fan in zijn collectie wil. Wonderland/One Million Faces uit 2007 is zo'n hebbeding. Oorspronkelijk verscheen de release als download, maar op vraag van de fans belandde het uiteindelijk toch op een gelimiteerde cd. Bijna tien jaar na datum dacht Peter dat het een opportuun idee was om deze zeldzame release opnieuw her uit te brengen, alles te remasteren en zelfs gedeeltelijk te herwerken.

Wonderland/One Million Faces kwam uit na Kaskade, de plaat die de band uit Hamburg als het keerpunt in zijn carrière beschouwde. Je herkent weliswaar het vertrouwde Project Pitchfork-geluid, toch verschilt het enorm van wat ze op hun vroegere doorbraakplaten Lam-'Bras of Souls/Islands deden.

Het herkenbare Project-Pitchfork geluid hoor je bijv. op de remixen van One Million Faces en Wonderland: stompende beats met een aanstekelijk elektropoprefrein dat je maar niet uit je hoofd kan houden, toch is dit vooral een plaat van experiment en ontzettend veel durf.

De band jongleert op een pientere wijze met de kosmische geluiden uit de jaren 70. Ouverture klinkt bijna als Tangerine Dream, maar dan wel bekeken door de bril van muzikanten die zelf de elektroscène door hun vondsten grondig hebben veranderd. De vocoders op Research roepen een Kraftwerk-gevoel op, ook het donkerste wat Project Pitchfork ooit heeft gemaakt vind je hier op terug (Resumé). Deze sublieme plaat sluit af met een versie van One Million Faces die gekenmerkt wordt door stemmen vol distortie en metalachtige gitaren.

Onmisbaar voor iedere Project Pitchfork-fan, nou ja...eigenlijk onmisbaar voor iedere elektrofan.
Didier BECU
10/12/2016
---